"Weird Al" Yankovic Releases Surprise Album
The soundtrack to the musician's biopic starring Daniel Radcliffe.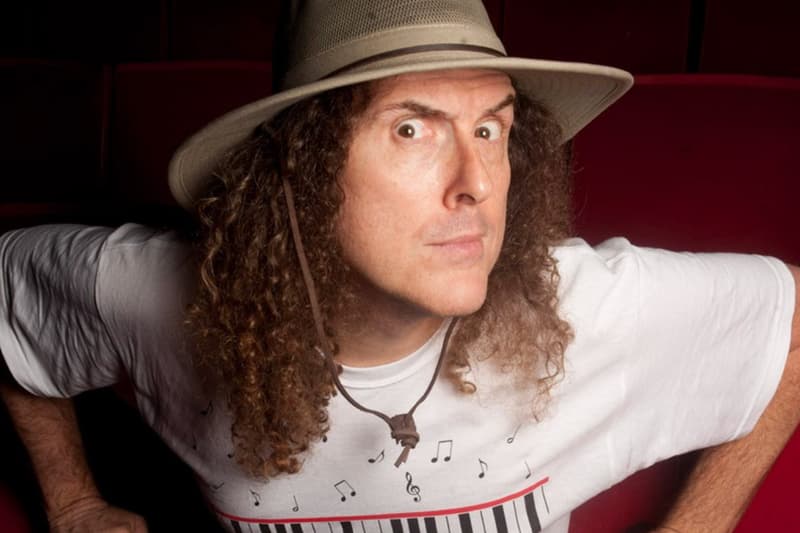 "Weird Al" Yankovic surprise-released a new album on Friday, marking his first full-length effort in more than eight years.
The record, which arrives as the soundtrack for his newly-released biopic, WEIRD: The Al Yankovic Story, starring Daniel Radcliffe, includes 46 songs. On Twitter, Yankovic explained that the album includes "a bunch of early Weird Al songs I re-recorded specially for the movie, my brand-new closing credits song 'Now You Know,' and the entire orchestral score."
WEIRD: The Al Yankovic Story was directed and co-written by Eric Appel, with co-production from Funny or Die and Tango. Notably, Yankovic himself played a role in writing and producing the project. Along with Radcliffe, the film stars Evan Rachel Wood and Rainn Wilson.
"The biopic holds nothing back, exploring every facet of Yankovic's life, from his meteoric rise to fame with early hits like Eat It and Like a Surgeon to his torrid celebrity love affairs and famously depraved lifestyle," the official synopsis from Roku reads. "WEIRD: The Al Yankovic Story takes audiences on a truly unbelievable journey through Yankovic's life and career, from gifted child prodigy to the greatest musical legend of all time."
WEIRD: The Al Yankovic Story is now available to watch on the Roku Channel. Listen to Yankovic's official soundtrack below.
Elsewhere, Paramore announced a North American tour in support of This Is Why.