Riccardo Tisci Reveals First Design Under His Eponymous Label in 17 Years
On Michaela Coel at the London premiere of 'Black Panther: Wakanda Forever.'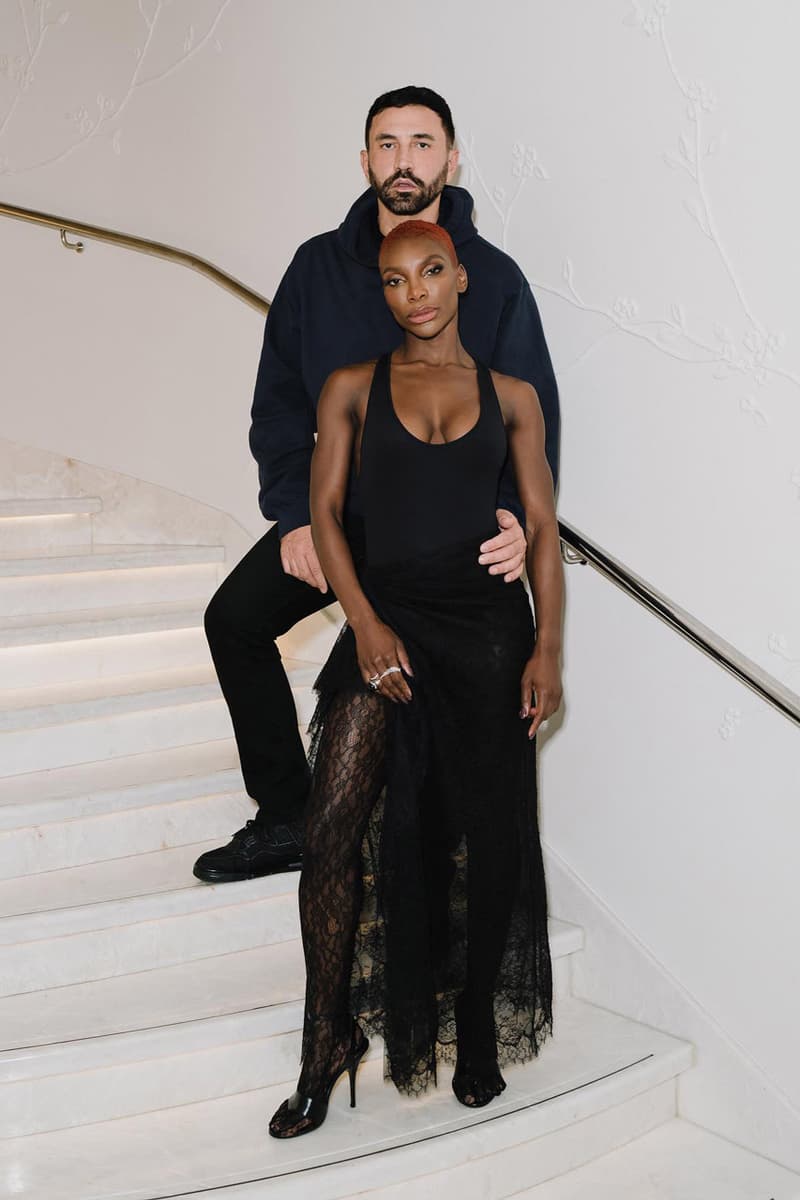 Riccardo Tisci has reopened his namesake label, 17 years after shutting it down. At the London premiere of Black Panther: Wakanda Forever on Thursday, Michaela Coel walked the red carpet wearing a custom gown by the designer.
The actress donned Tisci's all-black, silk bodysuit, with a lace skirt wrapping her waist and refined floral tights exuding class. The romantic ensemble was crafted in collaboration with Tisci, Coel and her mother, Kwenua Osborne, according to Business of Fashion.
Tisci founded his own fashion label in 2004, though he lent his attention elsewhere after becoming the creative director of Givenchy, a role in which he remained until 2017. The next year, the designer landed at the helm of Burberry, where he stayed until September of this year. Following the announcement of his departure from the British fashion house, the industry wondered what Tisci's next move would be.
"We knew this premiere in London—a city so close to both of us— would be the best moment to bring our conversations to life in a very special way," Tisci said of the custom-made gown's debut in a statement. "It felt like the perfect time to celebrate Riccardo Tisci, the house that brought me so many opportunities and which led me to where I am today."
Take a look at Riccardo Tisci's latest design above.
Elsewhere in fashion, Stone Island has revealed a 40th-anniversary luminescent jacket.