'Vogue' Suing Drake and 21 Savage Over Parody Cover
Did 21 and the Boy go too far with their 'Her Loss' promo?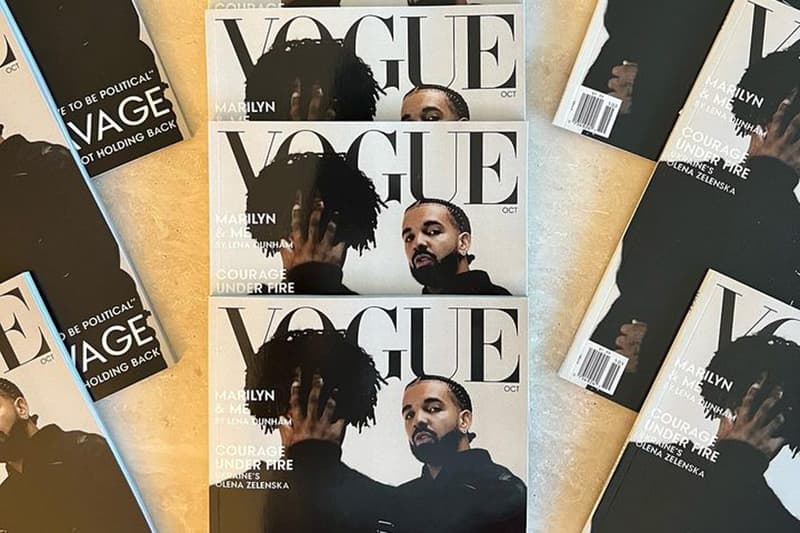 Last week, Drake and 21 Savage dominated the music world with the release of their collaborative album Her Loss. Throughout the album's rollout, various promotional stunts have seen the duo parodying popular media such as Saturday Night Live and COLORS Studio with spoof performances. Before this, Drake shared other parodies such as a Vogue cover with 21 Savage, including a caption thanking the magazine and Anna Wintour alongside stating that it'd be available "on newsstands tomorrow," leading many, including some news platforms, to believe the cover was real.
Now, The Fashion Law has reported that Vogue publisher Condé Nast is filing suit against Drake and 21 Savage, citing the promotional stunt as misleading and a violation of intellectual property. As one of the most, if not the most, established magazines in fashion, the defense of Vogue's intellectual property comes as no surprise. However, it serves as a stark juxtaposition to that of other parodied media outlets who embraced the tribute. Noting the power of Vogue's brand and status, alongside Wintour's prestige, Condé Nast seeks damages for the stunt.
Over a week since Condé Nast reportedly attempted to stop the promotion of the fake magazine issue and cover, time will tell how Drake and his team handle the situation. For more information regarding the case, stay tuned as we await follow-up details to report.
View this post on Instagram
In other music news, an upcoming Her Loss tour has been mentioned by Drake during a sit-down interview alongside 21 Savage.