Swiss Watch Start-Up ID Genève Debuts Dissolving Compostable Seaweed Watch Box
One way to avoid a closet full of empty watch boxes.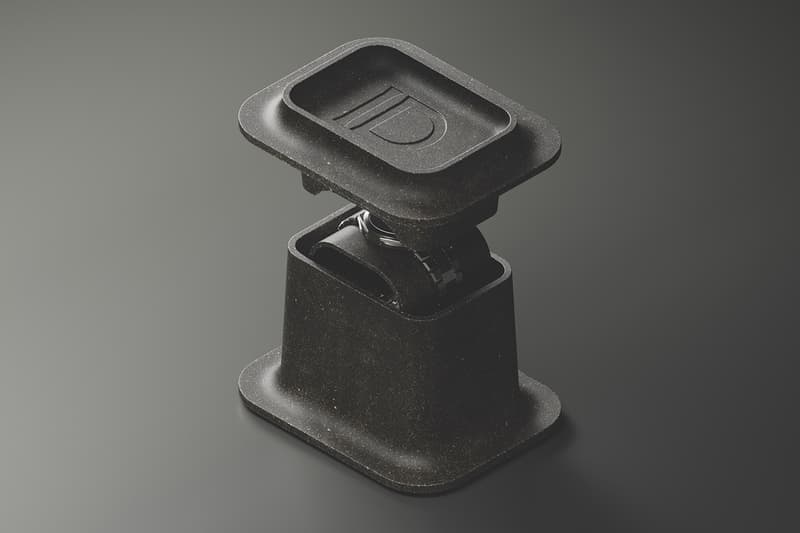 A Swiss start-up watch brand from Geneva has used a new home-compostable seaweed-based packaging for the first time in the watch industry.
ID Genève – a sustainable watch brand that already uses a mycelium-based alternative to polystyrene packaging and leather-alternative straps made from discarded grape skins and stalks from the Italian wine industry – now uses Notpla Rigid watch boxes from London-based start-up, Notpla.
Once customers have safely taken delivery of their new ID Genève Circular S watch, the Notpla packaging can be composted in 4-6 weeks or dissolved entirely in water and used to fertilise plants. ID Genève and Notpla met for the first time attending the Changenow summit in Paris.
The Notpla Rigid material uses the "fibrous by-product of the industrial processing of seaweed," with the company stating that farmed seaweed "captures carbon 20 times faster than trees." Notpla was previously known as Skipping Rocks Lab, the company behind Ooho edible water spheres.
"We hope the launch of ID Genève's watch box will demonstrate we can bring sustainability and luxury together in the packaging industry," says Pierre-Yves Paslier, co-CEO of Notpla. "We are excited to hear from other companies that would like to explore our innovative material made from seaweed and join our journey to make packaging disappear."
The Circular S watch is available to order via ID Genève, priced CHF 3,940 (approximately $3,990 USD).
Elsewhere in watches, first Patek Philippe Tiffany Blue 5711 resells for $3.22M USD.