Megan Thee Stallion Granted Restraining Order Against Her Label
Per court documents, 1501 Certified Entertainment "unlawfully" blocked the rapper's control over her music.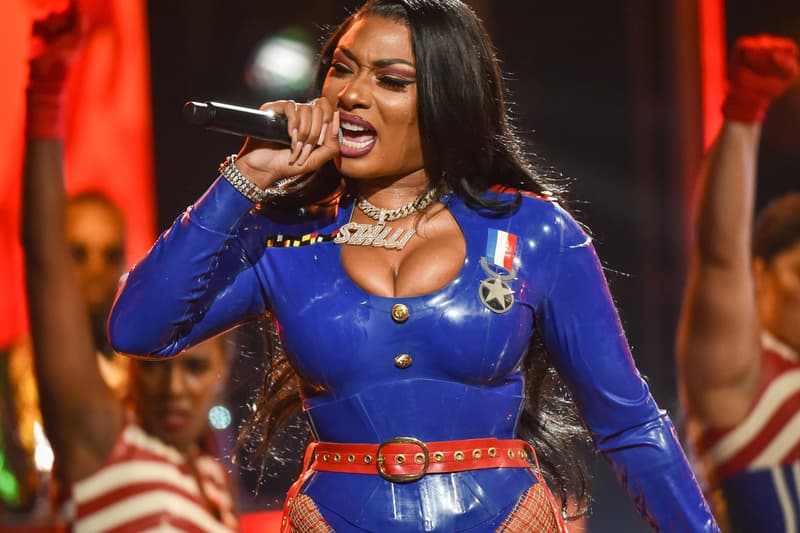 Megan Thee Stallion has been granted a restraining order against her label 1501 Certified Entertainment and distributor 300 Entertainment, Billboard reported. According to documents obtained by the publication, the label is accused of attempting to "interfere" with the rapper's control over her music in the upcoming American Music Awards.
The move is another development in Megan's ongoing legal battle with her label, following a lawsuit her team filed against the 1501 over the summer.
1501 allegedly made a "threatening and retaliatory" attempt to block Megan from using her music in relation to the upcoming AMAs on Sunday, in which the rapper is nominated for Favorite Female Hip-Hop Artist. Voting for the awards closed on November 14.
Due to the looming AMAs, the order filed was ex parte, a type of emergency order that doesn't require a response from the other side. The document said that Megan "will suffer irreparable harm if her music cannot be used in conjunction with her promotion for the AMAs."
A judge in Texas ruled in favor of the artist, whose real name is Megan Pete. The document detailed that 1501 had "unlawfully" made moves "to block or interfere with Pete exploiting, licensing, or publishing her music."
1501 and 300 and any party "in concert or participation with" them are now barred from "preventing or blocking the use and exploitation" of the rapper's music for the time being.
A hearing to determine if the restraining order will be ongoing is set for November 22.
In other music news, Lizzo has announced the second leg of North American dates for "The Special 2our."