Gustavo Barroso Releases Miniature Version of his Green Slime Chair
Own an original for a fraction of the price (and size).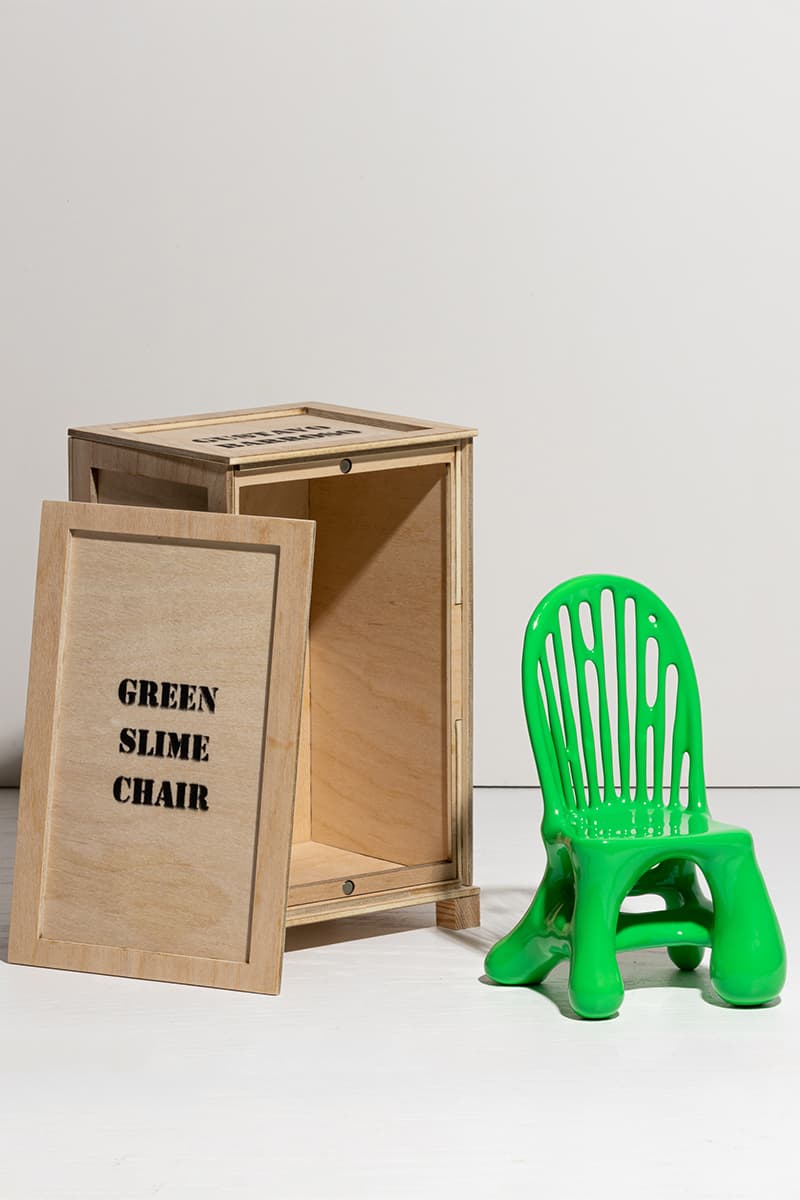 1 of 5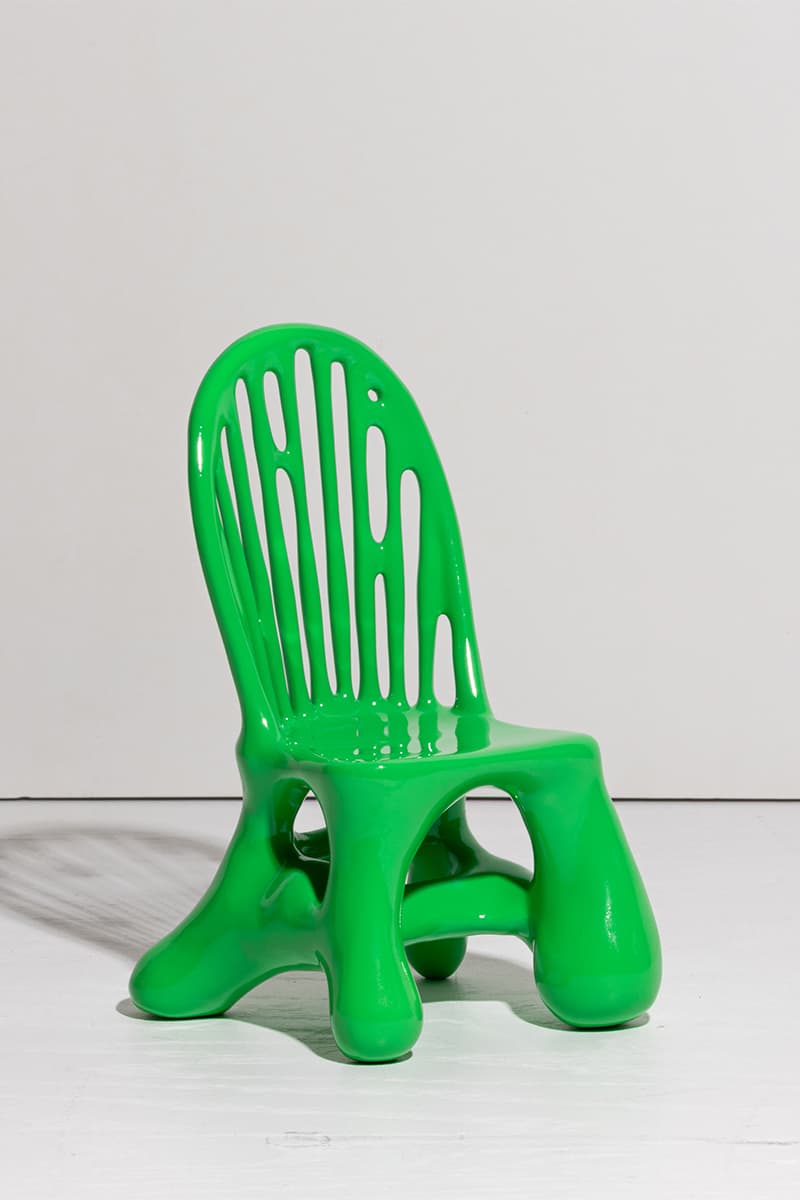 2 of 5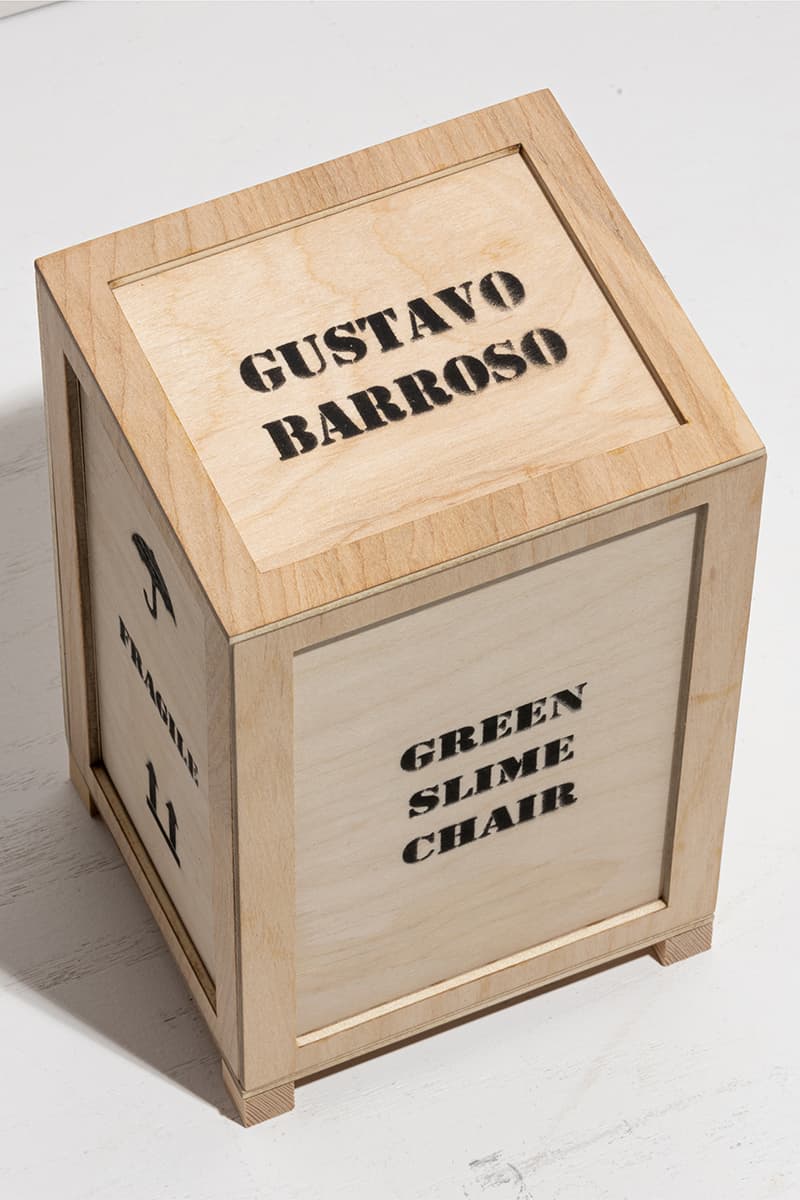 3 of 5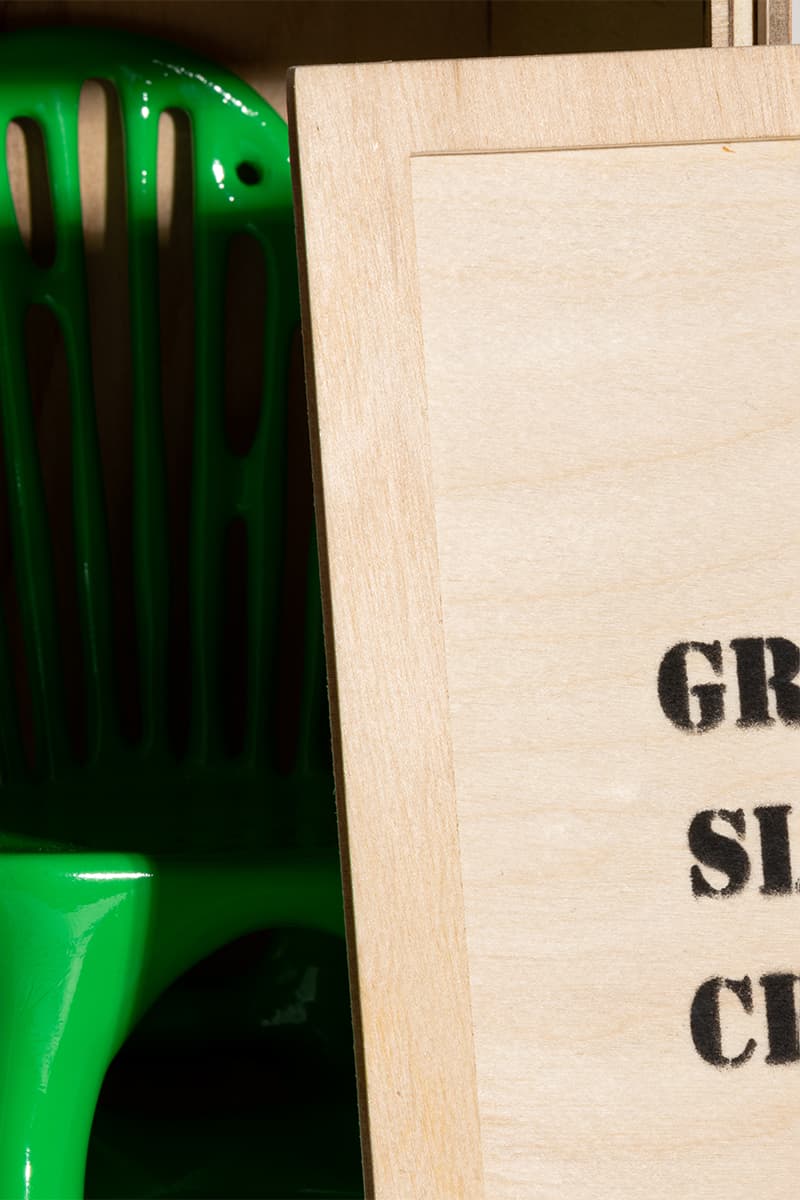 4 of 5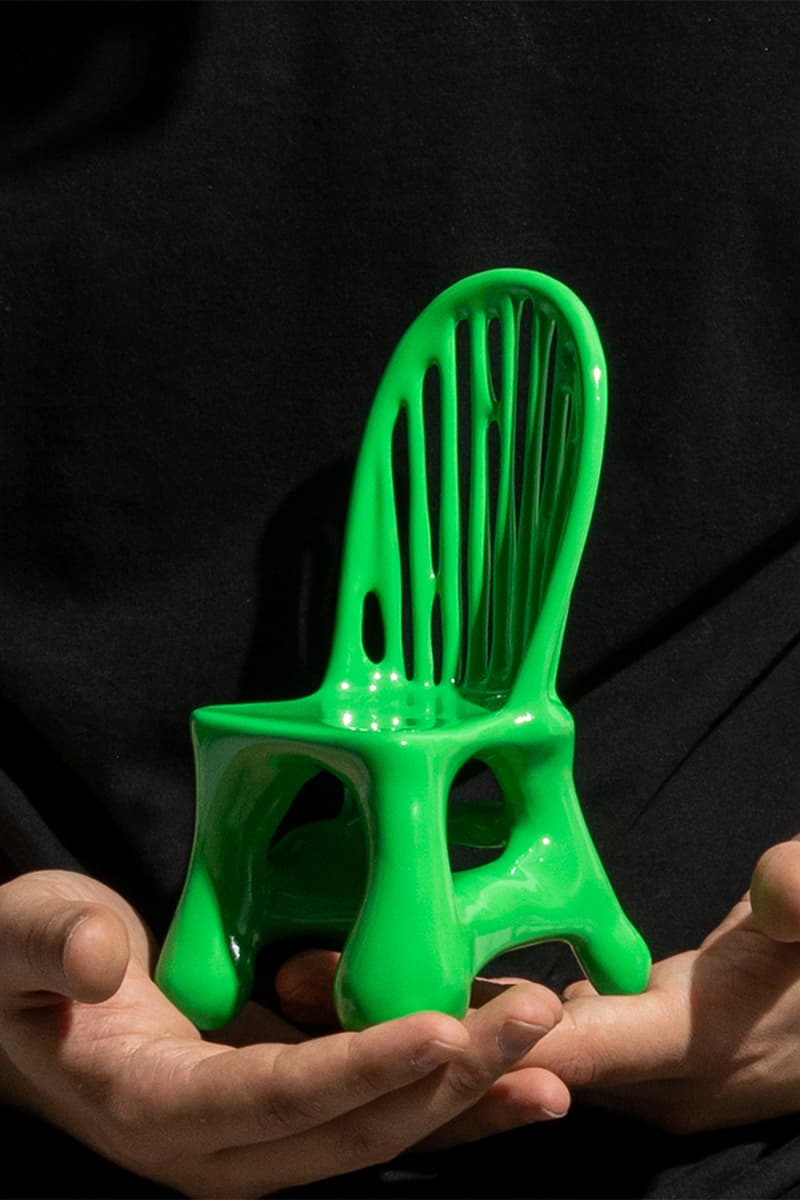 5 of 5
Gustavo Barroso is releasing a limited-edition run of his "Green Slime Chair" in a miniature size. For the tiny new version, the designer has shrunk the one-off original down to a 1:6 scale – which will arrive in an equally tiny crate.
A master of visual trickery, Brazilian-born, Brooklyn-based Barroso's work is instantly recognizable. He uses a combination of materials and found objects to create his gloopy shapes, which take on the form of regular household furniture, but with a distinctly alien-like -twist. He released the original version of his Green Slime Chair in 2020 as a one-off. Describing it as being "Nickelodeon-slimed", it made use of a found chair, cardboard, paper, glue, paint, and resin. Now, Barroso is bringing his piece to a wider audience, albeit on a slightly different scale. It's a practice many of the larger design brands employ, such as Vitra, which creates miniature versions of most of its most iconic pieces as a way of "encapsulating the entire history of industrial furniture design".
"I am taking control of my narrative to say my work is 'exciting or important enough' to be collected as a miniature," Barroso says. "At the same time, I want to give accessibility to my artwork because it's smaller and more affordable than its full-scale sibling." He adds that his main goal is to bridge the gap between luxury furniture and collectible, designer toys.
Each Mini Green Slime Chair will retail at $212 USD and are currently available for preorder on the designer's website. Shipping is slated for the beginning of 2023. For more design, Rimowa's traveling "As Seen By" installation has arrived in Berlin.