HUXLEY™ Concludes its Epic Sci-Fi Saga With Issues 5 and 6 Available for Public Mint
The popular Web3 franchise which is set to become a video game and movie completes its initial storyline.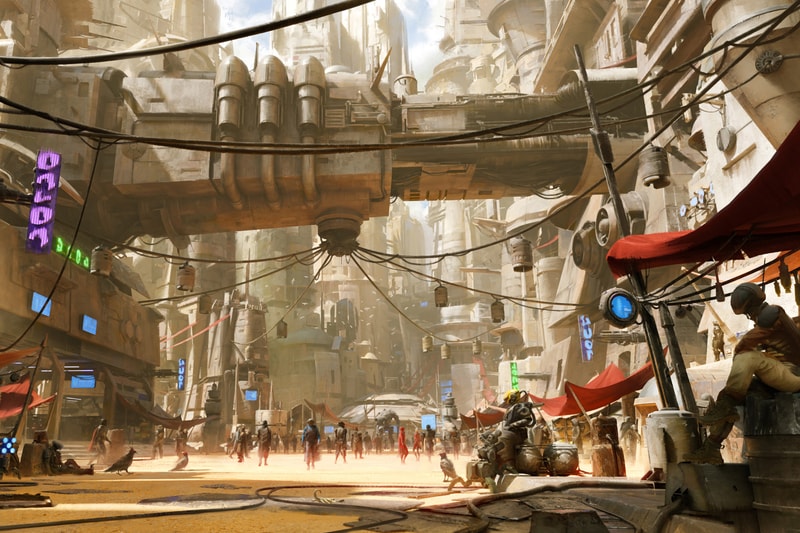 Never has there been a post-apocalyptic epic quite like HUXLEY™. The operatic saga from creator Ben Mauro has been ten years in the making — he hand-illustrated and wrote the story over several years while working as Senior Concept Designer and Art Director for video-game dynasties Halo and Call of Duty as well as beloved film franchises such as Mortal Engines, The Hobbit, Elysium, Valerian and more.
HUXLEY™ is Mauro's magnum opus — it's a six-issue graphic novel series that's fully immersive through through comics, a video-game vertical slice, metaverse experiences and digital and physical collectibles in partnership with Feature. There's also a feature film in the works with Marvel film producer Ari Arad at the helm of the project.
As the world's first Web3 franchise, HUXLEY™ first came to fruition as a graphic novel which made its debut October of last year. Issues 1 through 4 were a hit and made shockwaves across the NFT space on the Ethereum blockchain. It's valued at approximately $16 million USD in trading volume on the secondary market with tremendous fan support to back up the project.
It's synopsis:
Stumbling upon a forgotten treasure map in the form of an ancient sentient robot named Huxley, two post-apocalyptic scavengers – Max and Kai – find themselves amidst a mystery of a galactic scale.

Desperate for a way out of the unforgiving machine cities, both soldiers embark on a journey to repair Huxley's damaged memory cores, which could hold the location of untold riches and long forgotten technology that could change their fortunes forever.
Issues 1 to 4 have captivated collectors, sci-fi buffs and graphic novel aficionados all over the world. HUXLEY™'s post-apocalyptic epic which digs deep into the philosophies of artificial intelligence, the human will and other-worldly curiosities adds depth to this gripping tale of survival, hope and spirituality. It's the perfect formula for a franchise of this magnitude which delivers action-packed twists and turns involving robots, Ronin warriors, demons and adventures across a desolate, war-torn planet that holds many untold secrets. It's a beefed up sci-fi spaghetti western with heart and is sure to please any fan of such genres.
Issues 5 and 6, which launched November 18, brings the initial story of the HUXLEY™ universe to a close. Without revealing too much, ISSUE 5: The Genesis sees, "Huxley discover the secrets of his past, while Terada tries to buy him more time." In ISSUE 6: The Metamorphosis, "Huxley understands his purpose, as a new day begins."
Both issues are available for general public purchase with the digital comic books redeemable for physical versions. There's also a limited Collector's set available for those owning one of each issue. If that's still not enough for HUXLEY™ fans and digital collectors, there are also a variety of robot and human Avatars created by Mauro which represent the population of the story's environment. They are currently available for purchase on OpenSea, with an A.I. series on the way.
These "avatars," according to Mauro, serve as a path for collectors along their journey, enabling them to be "closer to the characters in the world" and offer a type of "choose your own adventure within the comic universe."
Issues 5 and 6 are available for public mint beginning on November 18 to 23, 12pm at huxleysaga.com. They are priced at 0.1 ETH as a bundle (.05 ETH per issue).