Flipper's Roller Boogie Palace Debuts Chronic Skate in Celebration of Dr. Dre's 'The Chronic' Album Anniversary
Limited to 195 pairs.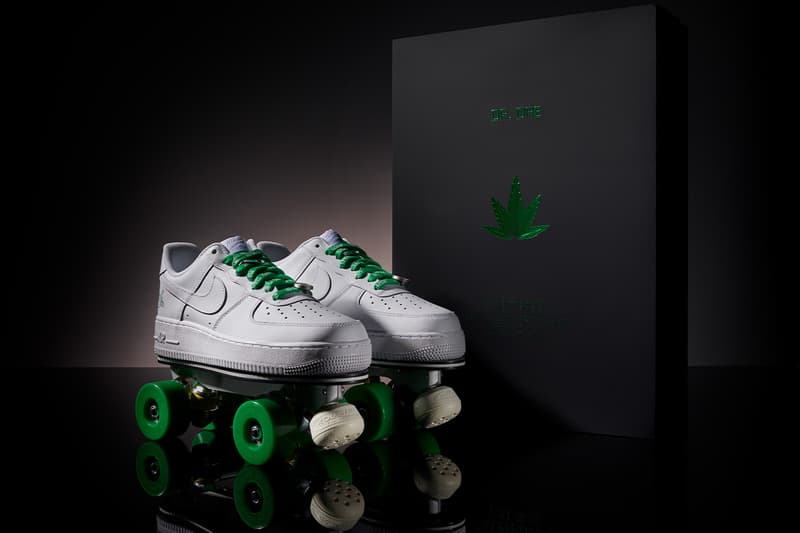 1 of 3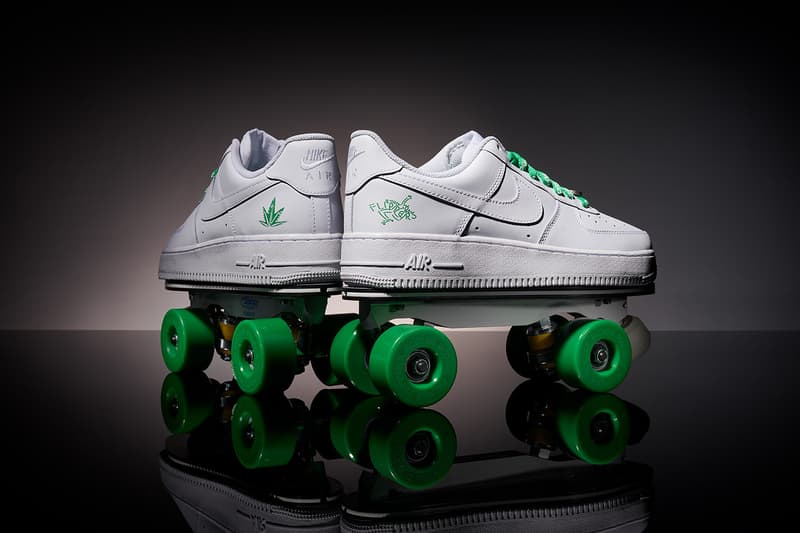 2 of 3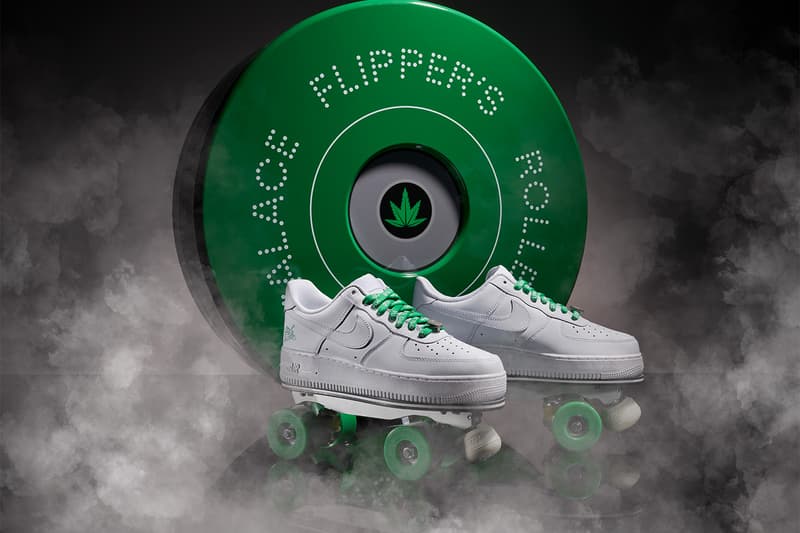 3 of 3
To celebrate the official opening of Flipper's all-new skating rink in London, the iconic establishment is debuting the Chronic Skate in recognition of Dr. Dre's first studio album, The Chronic. The record celebrates its 30th anniversary in 2022 and set Dr. Dre on the path to becoming one of the most celebrated musicians and producers in musical history.
Flipper's founder Liberty Ross chose to highlight her longtime friend and supporter by creating a hybrid sneaker that is due to look XXplosive in the rink. The collectible 'Chronic Skate', highlighted in the 'Flipper's 'Skate Heist' short film which is set to premiere via MTV today,  the skates are crafted by customizable skate manufacturer Flaneurz, transforming Dr. Dre's preferred everyday sneaker into a functional roller skate embellished with identifiable Flipper's insignia.
An iconic silhouette serves as the base for the Chronic Skate, maintaining its classic white leather build. In addition, the shoe is adorned with green Flipper's branding on the right heel and a Chronic leaf illustration on the left. Scripted laces are held down by coin-shaped dubraes, while Flipper's-branded wheels are installed and ready for action.
Speaking exclusively to Hypebeast, Flipper's founder Liberty Ross and Flaneurz founder Florian Gravier said:
"Dre and his original group NWA first emerged through skate rinks like many hip hop acts in the 80s. It's the Chronic's 30th anniversary this year so we thought it would be a great collaboration to bring things full circle. The design is deliberately refined as Dre keeps his sneakers extremely crisp and fresh. They are the only shoes he wears. I decided to make a lace, a coin and an insole along with the grips beneath the sneaker. Keeping the whole shoe very simple yet strong." – Liberty Ross

"Flipper's and Dr Dre have approached Flaneurz to benefit from our innovation (detachable skates). Together we have designed specific wheels, skate tape and key to enhance and make the customized version of an iconic sneaker special with a rolling part though as a continuity. Flaneurz production process to transform a shoe to a detachable skate takes 2 hours for each pair. Therefore it is handmade and bespoke." – Florian Gravier, Flaneurz founder
With less than 200 in existence, skate enthusiasts and die-hard sneakerheads can get their hands on a pair of skates via the sweepstakes registration on flippers.world right now. The winners of the two signed pairs of authenticated and numbered skates will be announced on the 15th of November.
A limited number of The Chronic Skate will also be available in-store at Flipper's London and the Flipper's New York City Retail Shop on November 16, and available to purchase via NTWRK from November 17 – with the style not tipped for re-release. Excluding the sweepstakes, all pairs will be allocated on a first come, first served basis.
Now, take a look at Hypebeast's exclusive preview of Flipper's 'Skate Heist' video starring Dr. Dre for the opening of the Roller Boogie Palace in London.