Brockhampton Goes Out With a Bang on "Final" Album 'The Family'
Just kidding, the group will drop another LP called 'TM' tonight.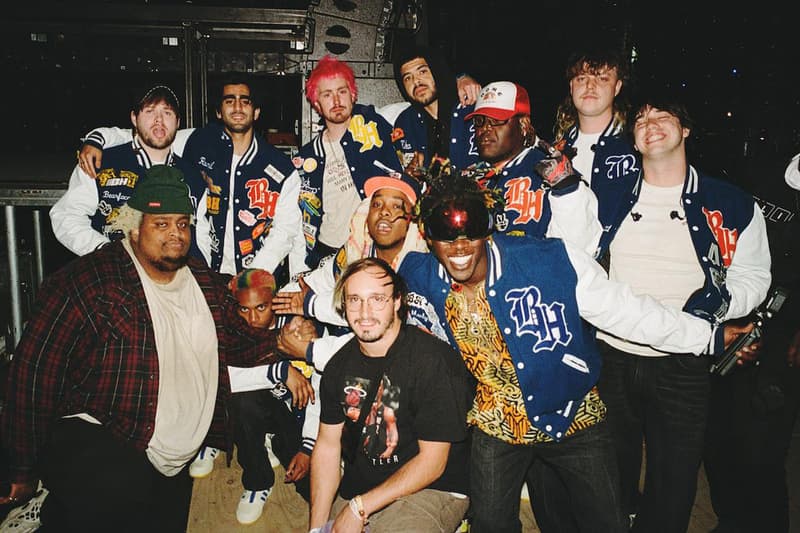 At their Coachella performance earlier this year, Brockhampton announced that they would be putting out a final album before going on an indefinite hiatus. That project, aptly titled The Family, premiered today.
The album's release was preceded by two visual trailers, as well as the single "Big Pussy" and "Basement."
The self-proclaimed boy band began in 2010 in Texas after frontman Kevin Abstract posted on ​​the KanyeToThe forum asking if anyone wanted to form a collective. After the group started gaining traction, its members relocated to live and work together from a house in Los Angeles. Although the lineup of artists and producers has changed over the years, many of its founding members remained. Presently, Brockhampton is composed of Abstract, Merlyn Wood, Matt Champion, Dom McLennon, Bearface, Joba, Romi Hemnani, Jabari Manwa, Kiko Merley, Robert Ontinent, Henock "HK" Sileshi, Jon Nunes and Ashlan Grey
Although The Family was billed as Brockhampton's "final" album, the band said they'll be releasing another LP called TM tomorrow. Executive produced by Champion, their eighth studio album will comprise material they worked on in Ojai, California, over a period of two weeks last year.
The Family notably only features vocals from Abstract, a decision the artist elaborated on in a lengthy statement shared to social media.
"I understand that some of the fans are upset that no one is on the album but me. Over the past few years, the members of the band began to move our separate ways, and focus on our individual careers and passions," Abstract wrote. "With this project, a few of us were inspired to make something new that would bring closure to the past, and set the table for all of us to finally be able to explore our individual futures. I hope you understand and enjoy the music."
The frontman also reflected on the formation of Brockhampton, calling his post on the forum over a decade ago an "olive branch" that brought the band together, and thanked fans who have supported them over the years.
— ian (@kevinabstract) November 17, 2022
Stream Brockhampton's new album The Family. TM is out for streaming tomorrow.
In other music news, Drake and 21 Savage shared a behind-the-scenes "Rich Flex" home video.