Balenciaga Opens Largest U.S. Flagship in Miami Design District
The outpost embraces Demna's "Raw Architecture" concept, with cracked walls, chipped floors and more.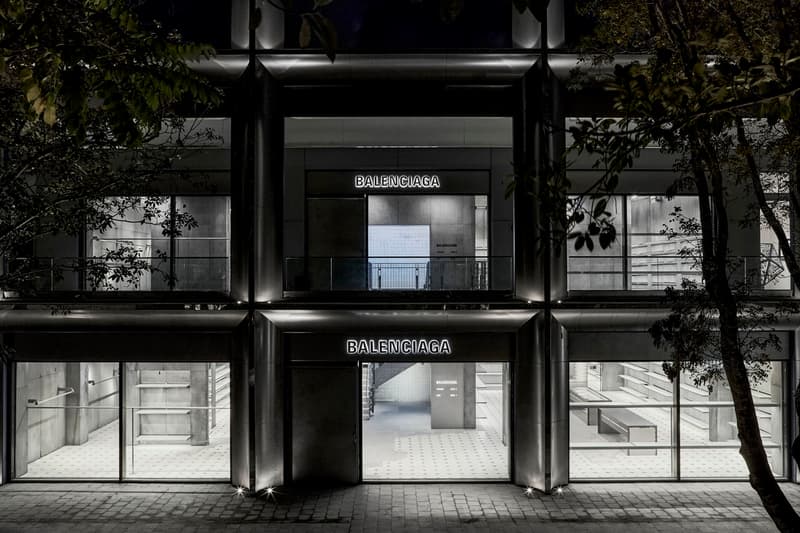 1 of 6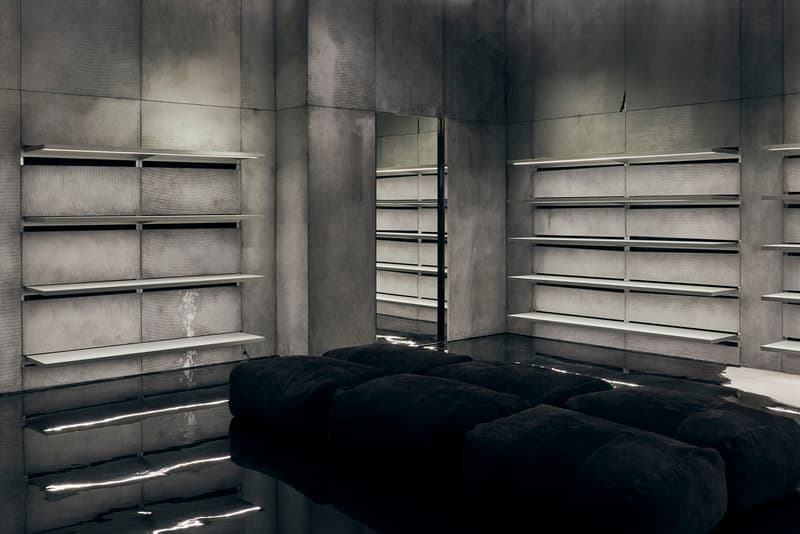 2 of 6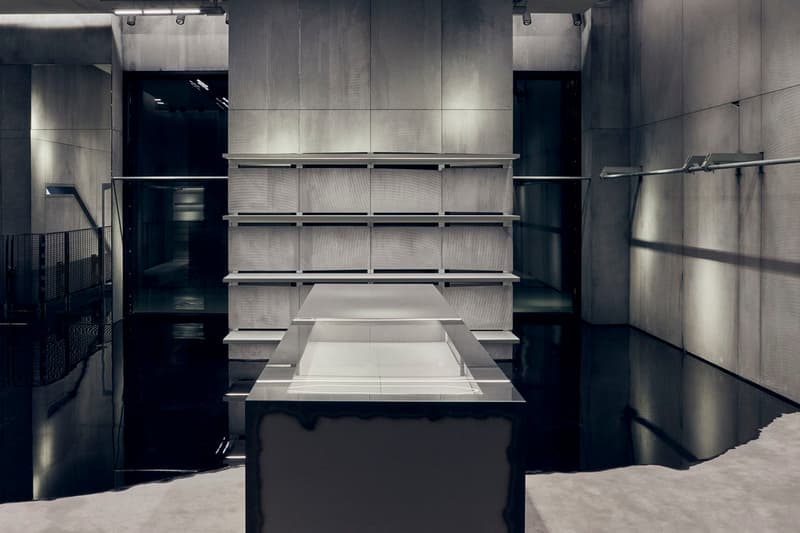 3 of 6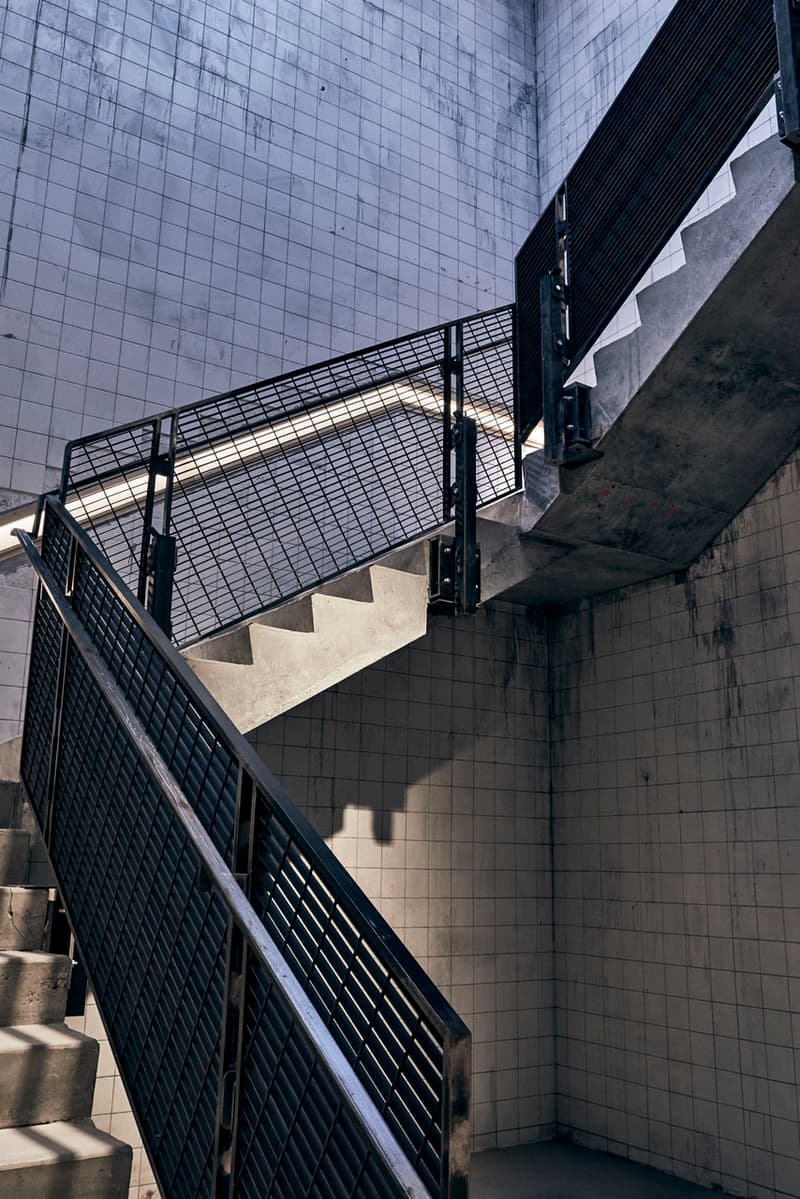 4 of 6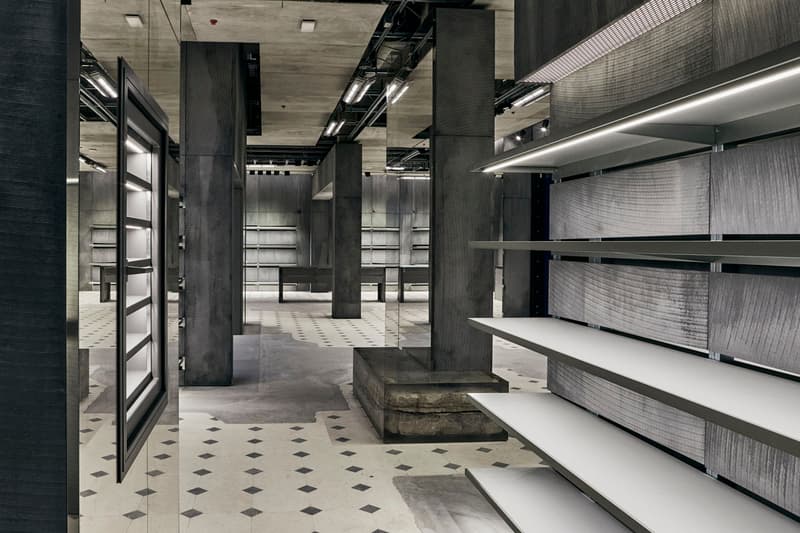 5 of 6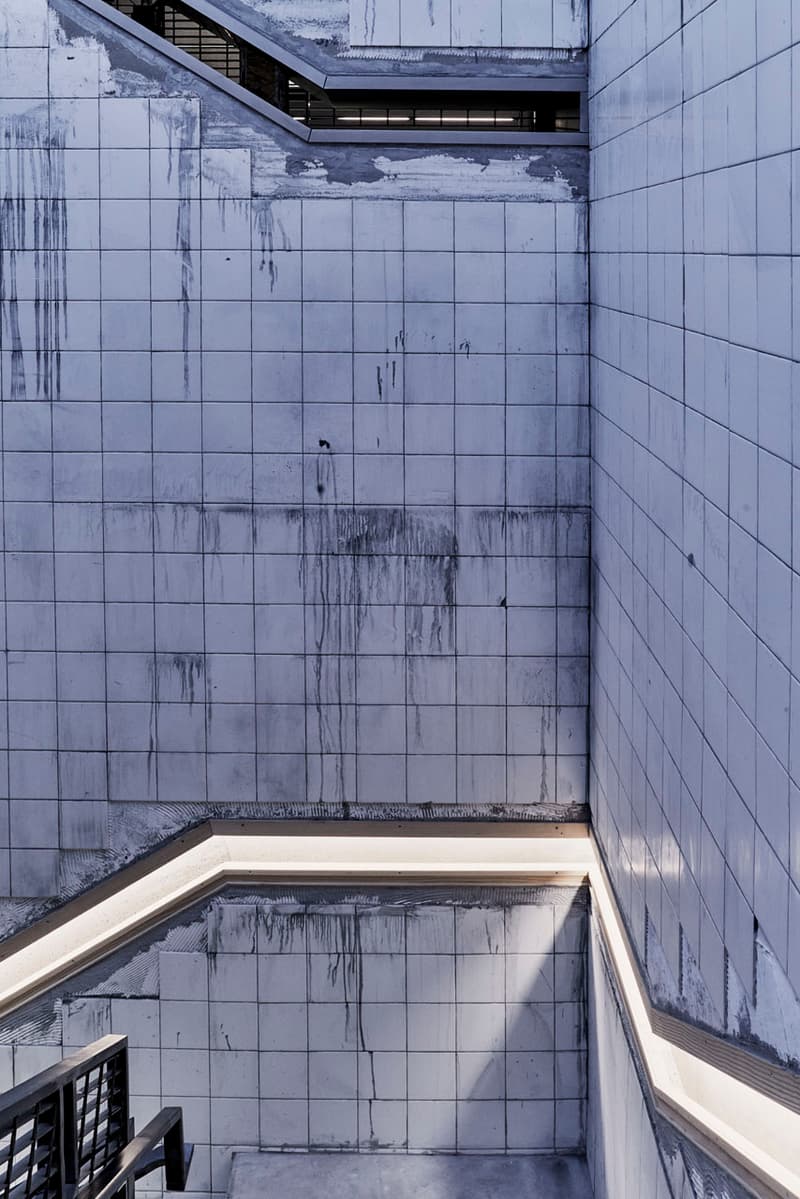 6 of 6
Balenciaga on Tuesday officially opened its largest United States flagship in Miami's Design District. The two-story, 786-square-meter space, which previously existed as two separate stores for the brand's men's and women's collections, leans into creative director Demna's "Raw Architecture" concept with reevaluated luxury retail codes and structural interior designs.
Upon first glance, two backlit Balenciaga signs, beaming through a glass and chrome facade on two floors of a larger plaza, alert onlookers of the store's presence. Contrasting its rather polished neighbors, the Balenciaga entrance is cracked and crumbling, with slabs of bricks donning traces of graffiti and tiled walls piled with falsified residue.
Inside, Art Deco floors, paying homage to Miami's distinct design history, are chipped; and spilled enamel pools under benches that are held together with an unusual cactus material. Walls appear corroded, and industrial railings are set as finishes, all in an attempt to challenge the notion of authenticity. There, Balenciaga's finest offerings — ready-to-wear, shoes, accessories and objects — are deployed in perfect juxtaposition to their backdrop.
As part of Balenciaga's Art in Stores series, the Miami outpost hosts an original work by Swedish-born, Copenhagen-based visual artist Charlotte Thrane. The piece, made out of locally sourced, upcycled mattresses and cushions, intends to begin dialogues on the intimate connection between those items and the structures on which they belong.
Balenciaga's Miami Design District flagship is now open at the below address. The store is open 11 a.m. to 7 p.m. on Monday through Thursday, 11 a.m. to 8 p.m. on Friday and Saturday, and 12 p.m. to 6 p.m. on Sunday.
Balenciaga Miami Design District
151 NE 41st Street
Miami, Florida 33137
United States
Elsewhere in fashion, Dapper Dan and Gap reunited for a "DAP GAP" hoodie collaboration.