Former UFC Star Anthony "Rumble" Johnson Has Passed Away at 38
Johnson was a champion in the light heavyweight division.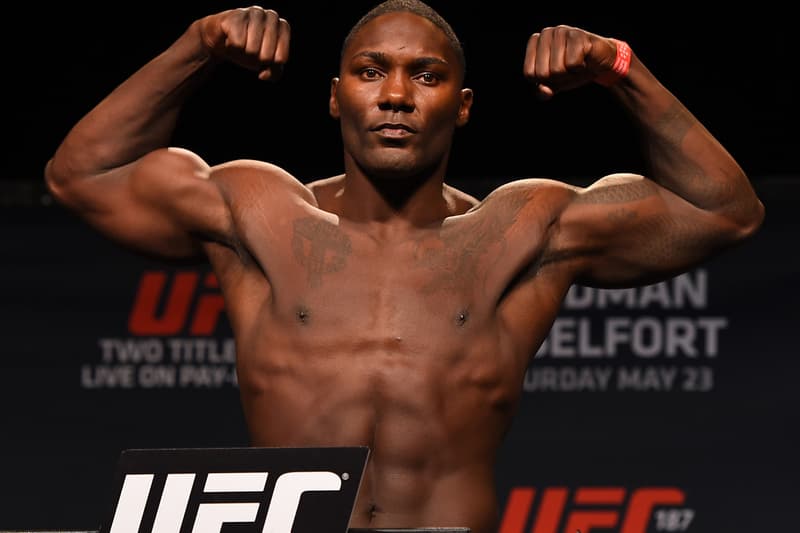 Anthony "Rumble" Johnson, a light heavyweight MMA fighter, has passed away at the age of 38 following a battle with illness.
The news of Johnson's death was shared on social media on Sunday by Bellator MMA, one of the promotions he had been involved with. Bellator said that Johnson had been ill for over a year with non-Hodgkin lymphoma and a rare blood disorder called Hemophagocytic lymphohistiocytosis.
"The BELLATOR family is devastated by his untimely passing and we send our condolences to his family and friends during this difficult time," the company said.
Johnson had spent the majority of his career fighting in UFC's light heavyweight division, where he was the number 1 ranked contender, before retiring from the league in 2017. He competed in a single fight for Bellator in 2021 before retiring once again due his health issues.
The star fighter made his debut at UFC's Fight Night 10 in 2007, where he famously knocked out Chad Reiner thirteen seconds into the bout. Over the course of his career as a fighter, Johnson competed in three different weight classes and became known for his powerful strikes. He racked up 17 knockouts and six decisions during his time in the UFC.
View this post on Instagram