Vincent Pocsik Shapes Wooden Furniture Into Almost-Human Forms
Ears, legs, arms, and noses morph into cabinets, tables, and lamps.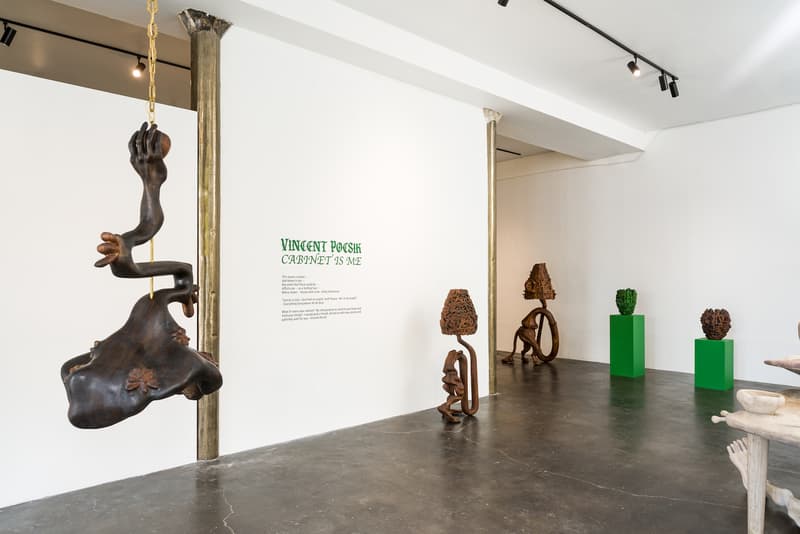 1 of 6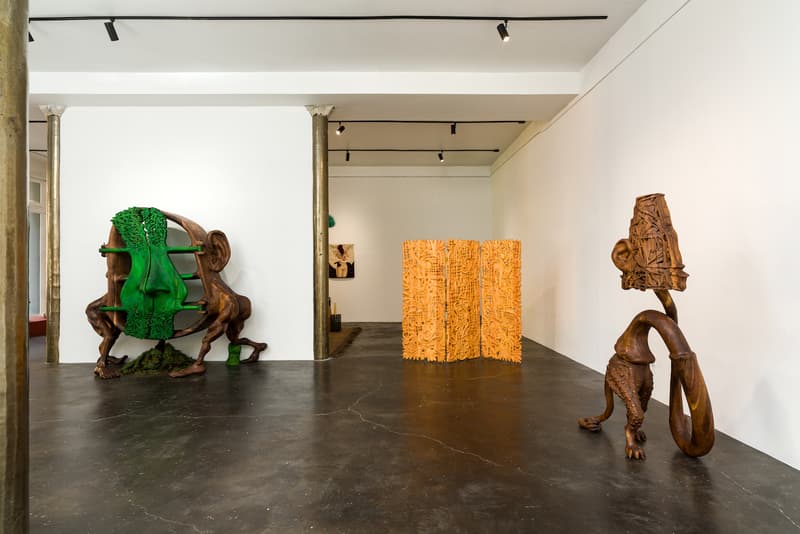 2 of 6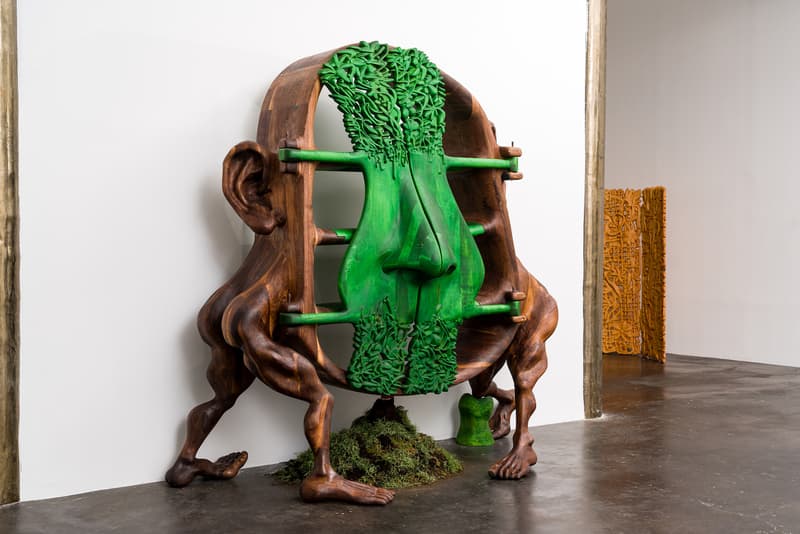 3 of 6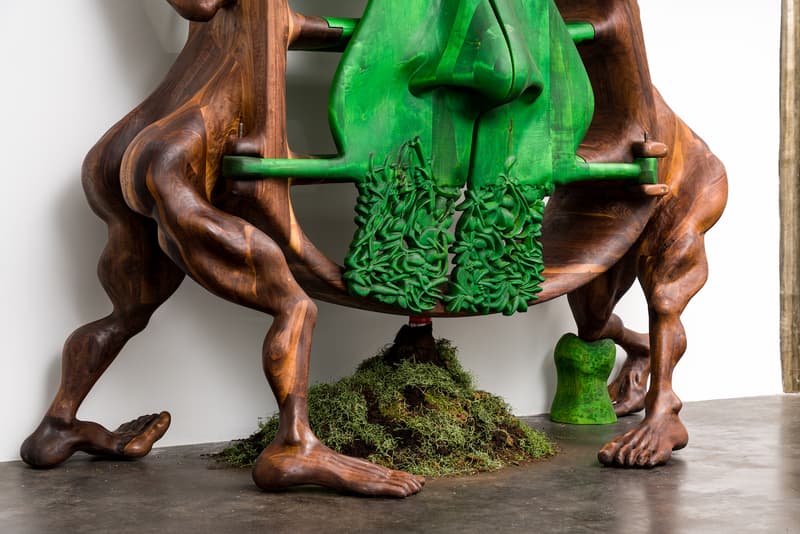 4 of 6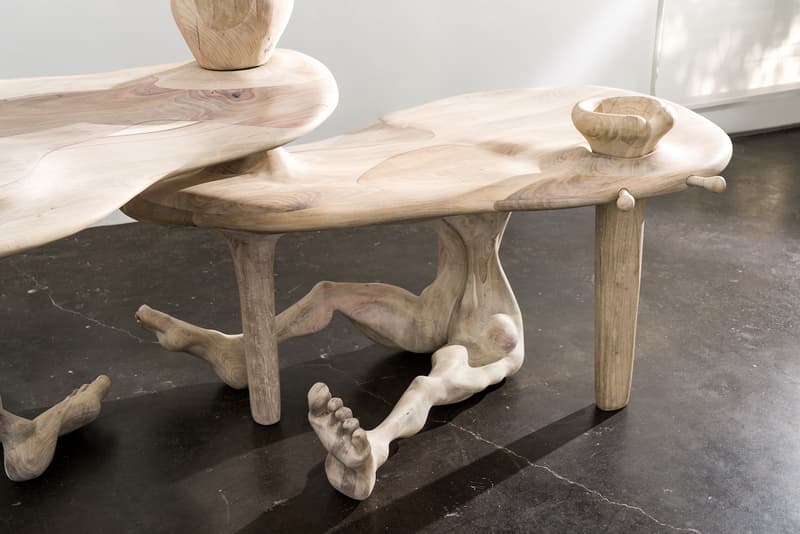 5 of 6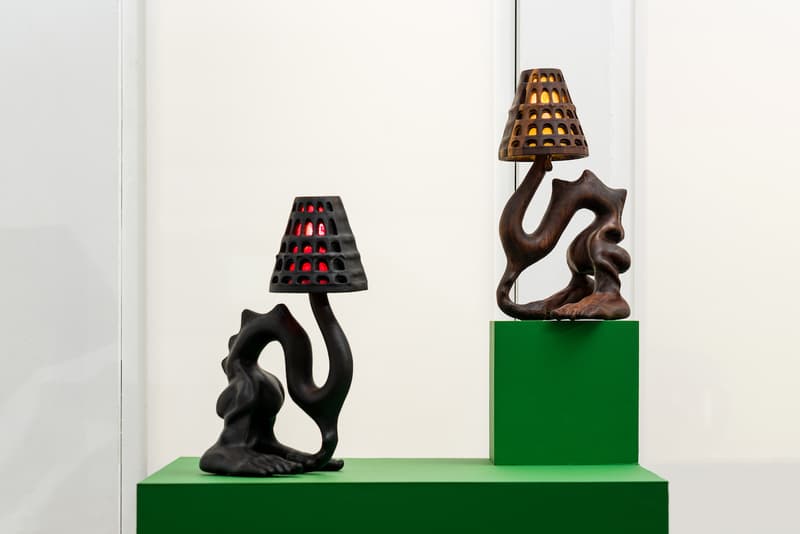 6 of 6
The first-ever NYC solo show of Vincent Pocsik is currently taking place at Objective Gallery, where the LA-based creative is presenting pieces of furniture that take on a slightly unusual – albeit recognizable – form.
"Cabinet is Me" sees Pocsik's cabinets, tables, and lamps spaced across the gallery – collectively exemplifying not only the skill of the designer but the unique style he possesses. The material palette is varied, with wood, glass, and metal all brought together to create anthropomorphic pieces, some of which feature instantly recognizable body parts, and others that require a closer look. In terms of its concept, the exhibition looks into the ways bodies exist within domestic spaces, but also the connection we develop to objects that we cohabit in those spaces alongside us. "I think of each piece as a thought experiment of contemplating what is to be a human body in a home," Pocsik says. "To me, the human body plays a large role in that, what you are hearing and what you are touching."
The gallery describes Pocsik's style as a "delicate balance between lightness and heaviness, beauty, and grotesquely". For "Cabinet Is Me" – the show's namesake – solid black walnut and maple wood have been carved to create a face that appears to be standing on real human legs, while a room divider titled "Listening in the Wood" combines douglas fir with brass hinges, and sees ears hidden amongst carvings of flowers. These anatomical motifs are replicated throughout the collection, both on a smaller scale on objects like mirrors, and on a larger scale with dining tables and floor lamps. "[Pocsik's] work reveals the emotional sensibility of human reflection of themself, provoking strength and vulnerability simultaneously," add Objective Gallery co-founders Chris Shao and Marc Jebara.
Cabinet is Me is on show at Objective Gallery through December 16. For more design, check out this home in France, which has been designed by Odile Decq to cater to the needs of its partially-sighted owner.