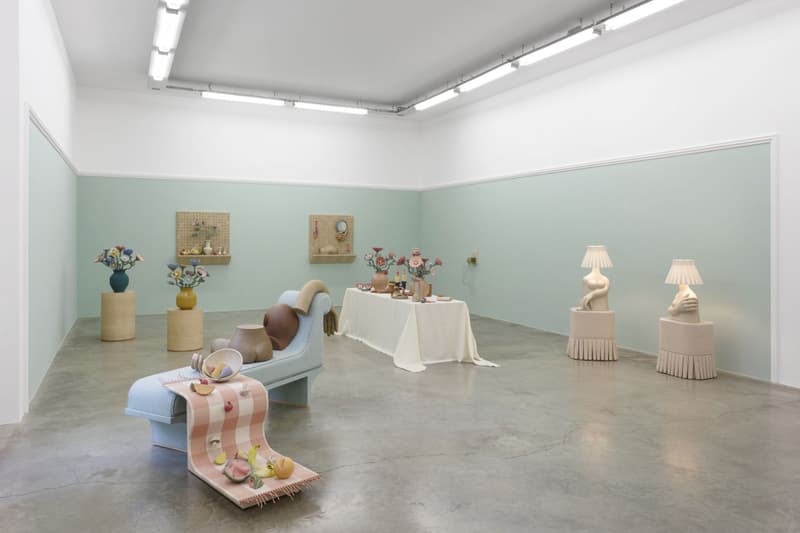 1 of 10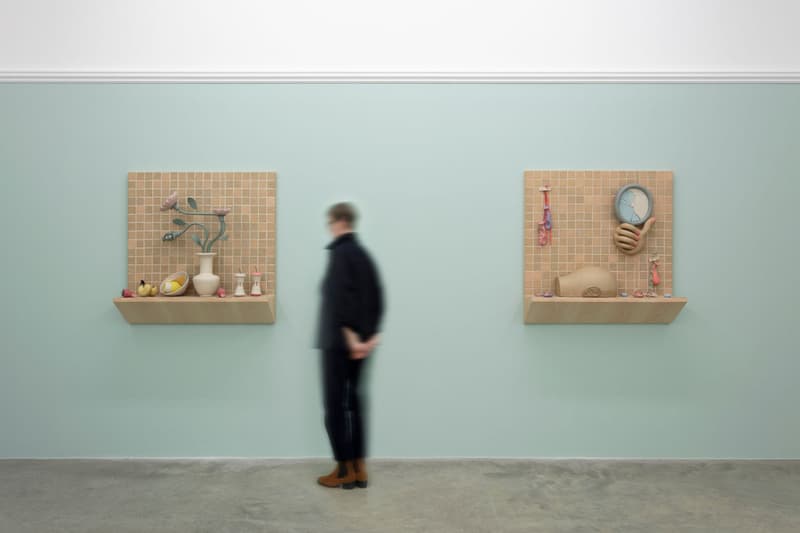 2 of 10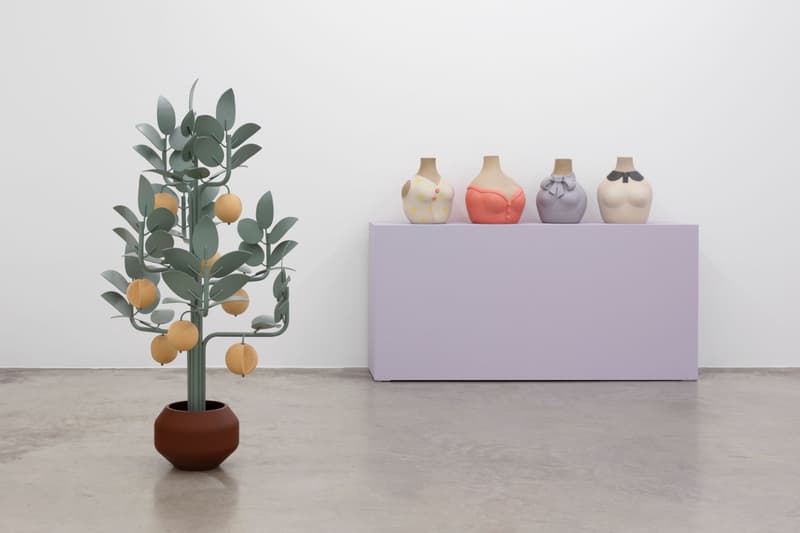 3 of 10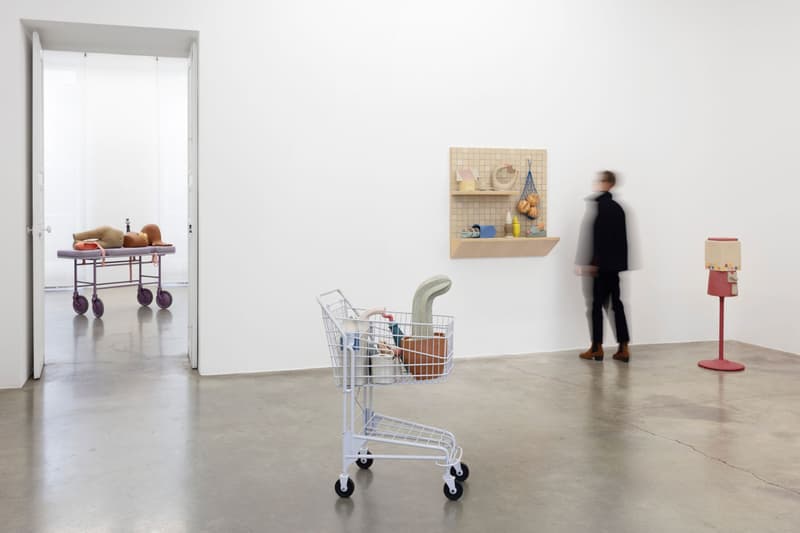 4 of 10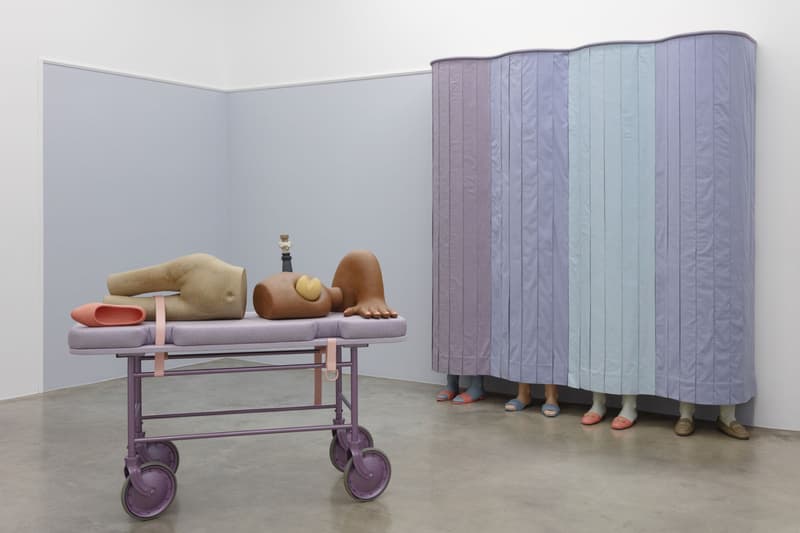 5 of 10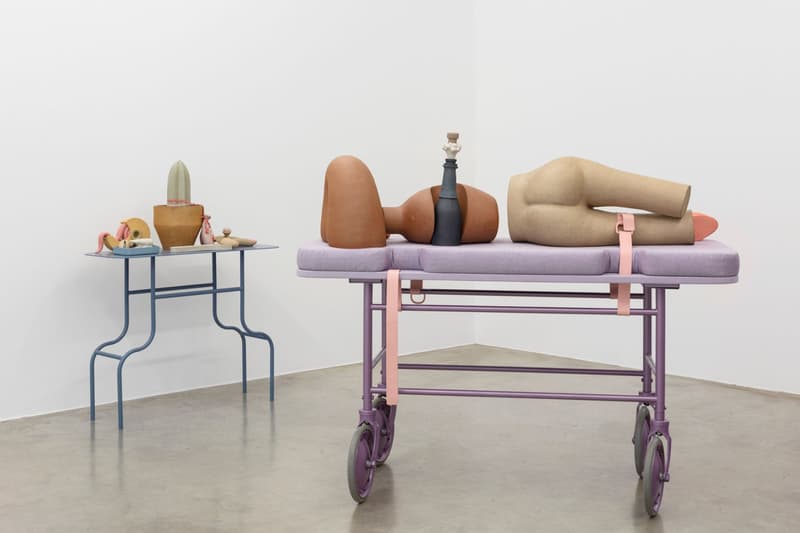 6 of 10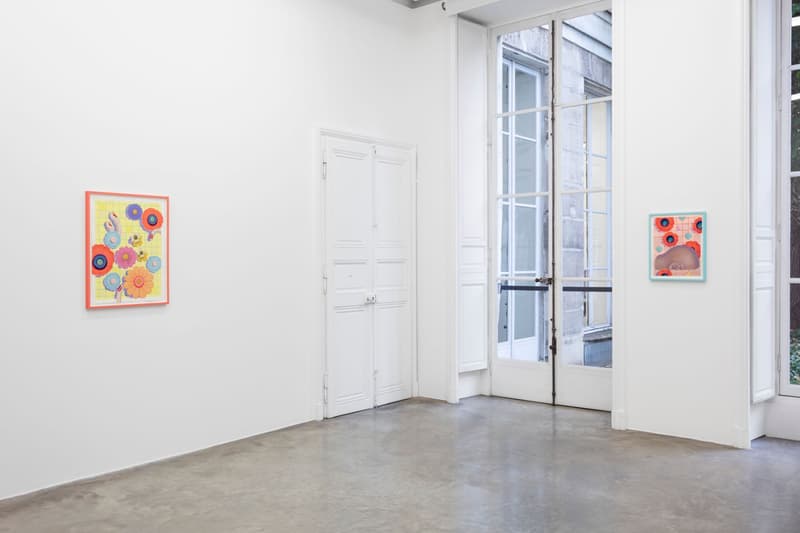 7 of 10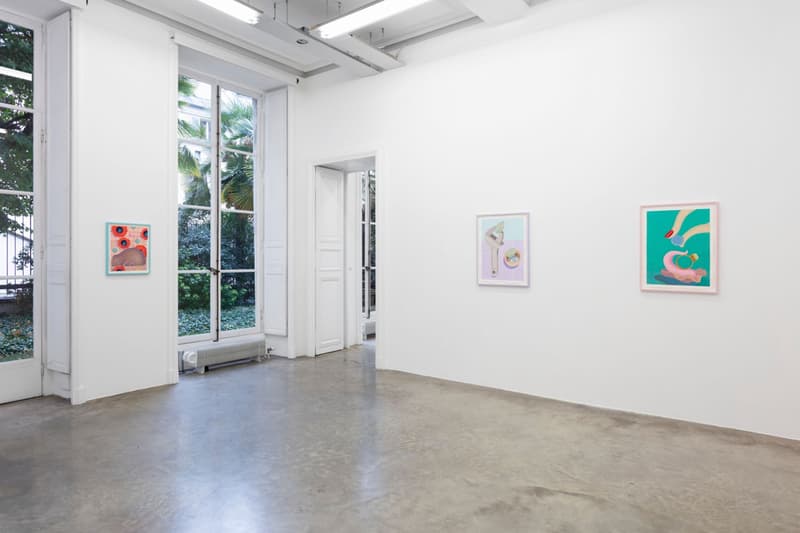 8 of 10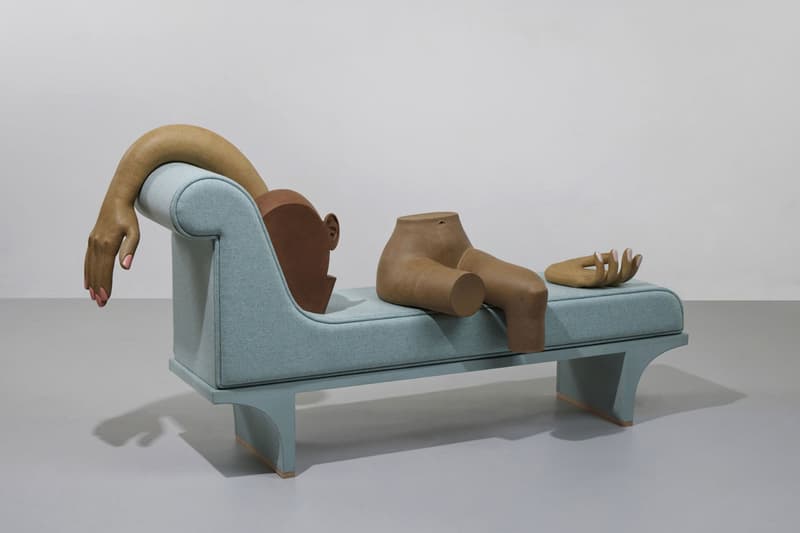 9 of 10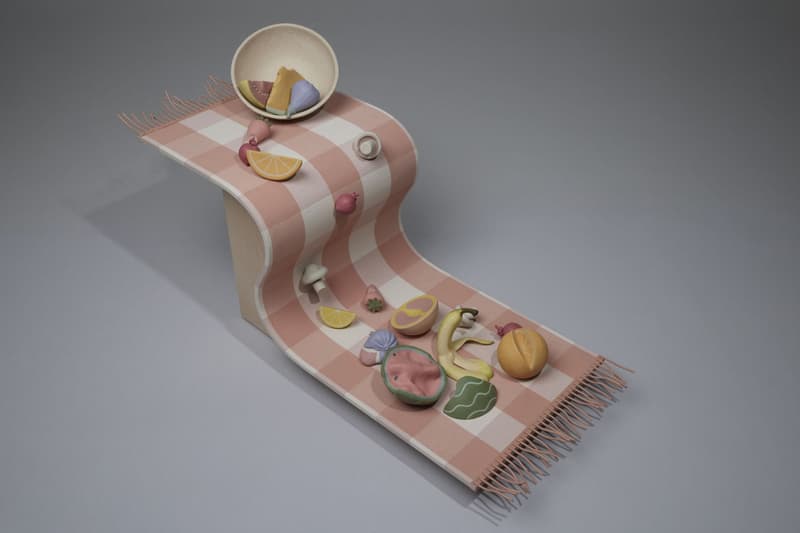 10 of 10
Perrotin Presents 'Blow Out' by Genesis Belanger
A new solo exhibition on view in Paris.
---
Genesis Belanger returns to Perrotin in a new solo exhibition housed at the gallery's Paris flagship. In Blow Out, the Brooklyn-based artist transforms each room into a surrealist theatre, filled with mixed-media sculptures that narrate a metaphorical story of high-living heartbreak.
The exhibition begins in a deserted discount store carefully staged with common objects, such as a shopping cart, bubblegum dispenser and pantry shelf. Inspired by the world of advertisement and art history, Belanger comments on narratives linked to gender and power through intricately crafted ceramic and powder-coated sculptures, including her latest wall-mounted dioramas.
The second room casts visitors in what remains to be a debauched dinner party, where lavish flowers and a chaise lounge is countered with severed hands, shattered mirrors and big-chested ladies disguised as table lamps. "Did they just leave the party or are they trying to get in?", wrote Amy Smith-Stewart, Chief Curator at The Aldrich Contemporary Art Museum, in a statement on the show.
"The sculpture Nude in Repose is a continuation of my series of severed feminine bodies, each made to capture the experience of being female in our culture where women are consumed as a selection of parts," said the artist.
Further on into the third room, Belanger depicts the sinister office of a depraved plastic surgeon chock full of minced body parts and exaggerated objects. One of the key artworks, Your Privacy Is Very Important to Us, 2022, presents a row of women veiled behind a blue and lilac screen. While their identities are shrouded, visitors can noticeably see their stylish footwear — a way in which the artist weaponizes glamour and humor to survey an image-possessed present.
Also on view are new exploratory studies made in ink, watercolor and gouache on bound notebooks and loose paper. Blow Out is one of the more expansive exhibitions by the artist to date and will be on view at Perrotin Paris until December 17.
Also on view in Paris, Almine Rech presents Calder Unfolding.
Perrotin
76 Rue de Turenne
75003 Paris, France