Drake To Give Two Special Performances at Harlem's Apollo Theater
Here's how you can score tickets.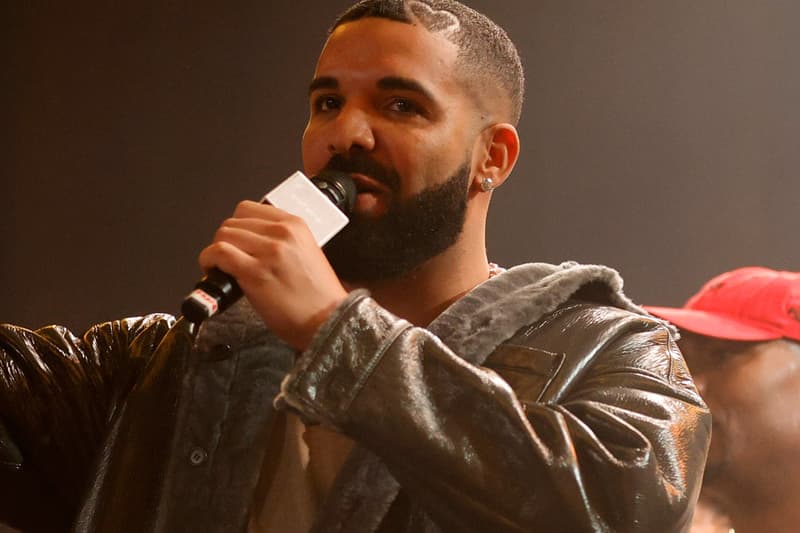 UPDATE: Drake announced that his Apollo Theater show has been moved from December 6 and 7 to January 21 and January 22, 2023. The Canadian rapper confirmed that the decision to move the show was made because of production delays.
---
ORIGINAL ARTICLE:
Drake will perform a special concert at the iconic Apollo Theater in New York's Harlem neighborhood on November 11. The show, which will be broadcast on SiriusXM, marks Drizzy's inaugural performance at the legendary venue.
The Toronto artist made the announcement on Instagram with a black and white concert poster, revealing that fans can enter to win tickets to the show by scanning the QR code on SiriusXM's website. There, interested fans will have until 11 p.m. ET on October 26 to tune into SiriusXM's Sound 42 to score tickets.
View this post on Instagram
SiriusXM has previously hosted a bevy of special concerts at the intimate 1,500-capacity venue, though Drake's appearance will mark the first from a rapper. SiriusXM's past concerts have spotlighted U2, Lady Gaga, Paul McCartney, Bruce Springsteen, Pitbull, Pearl Jam and the Red Hot Chili Peppers.
In its almost-decade-long history, the Apollo has become known as a revered launching point for Black musical talent. In that time, the venue has housed Ella Fitzgerald, Sarah Vaughan, Billie Holiday, James Brown, Stevie Wonder, Gladys Knight, Luther Vandross, H.E.R. and many more.
Look out for Drake's first-ever performance at Apollo Theater on November 11.
In more music news, Los Angeles has declared October 1 to be "Bad Bunny Day."