Coperni's Spray-Painted Fabrican Dress Will Go Down In the Fashion History Books
Watch as Bella Hadid gets dressed in paint — and then walks the runway in this non-woven technical sprayed fabric dress.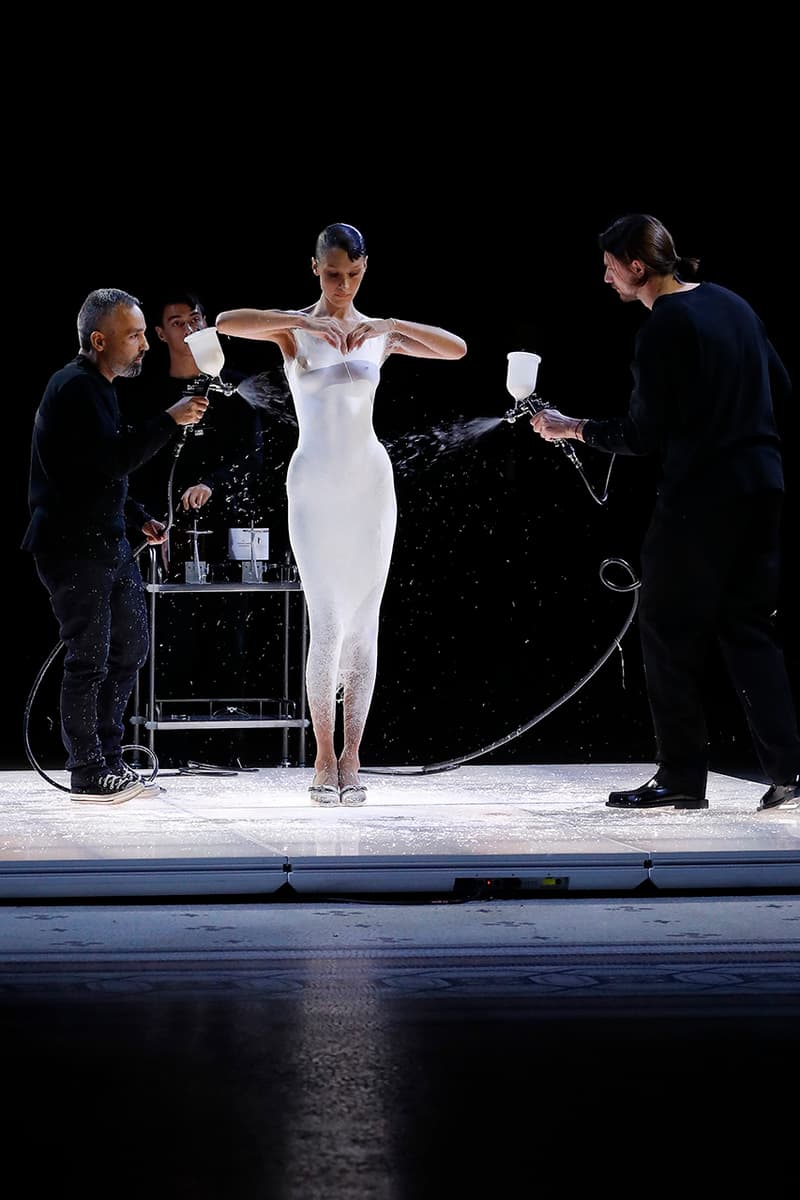 1 of 2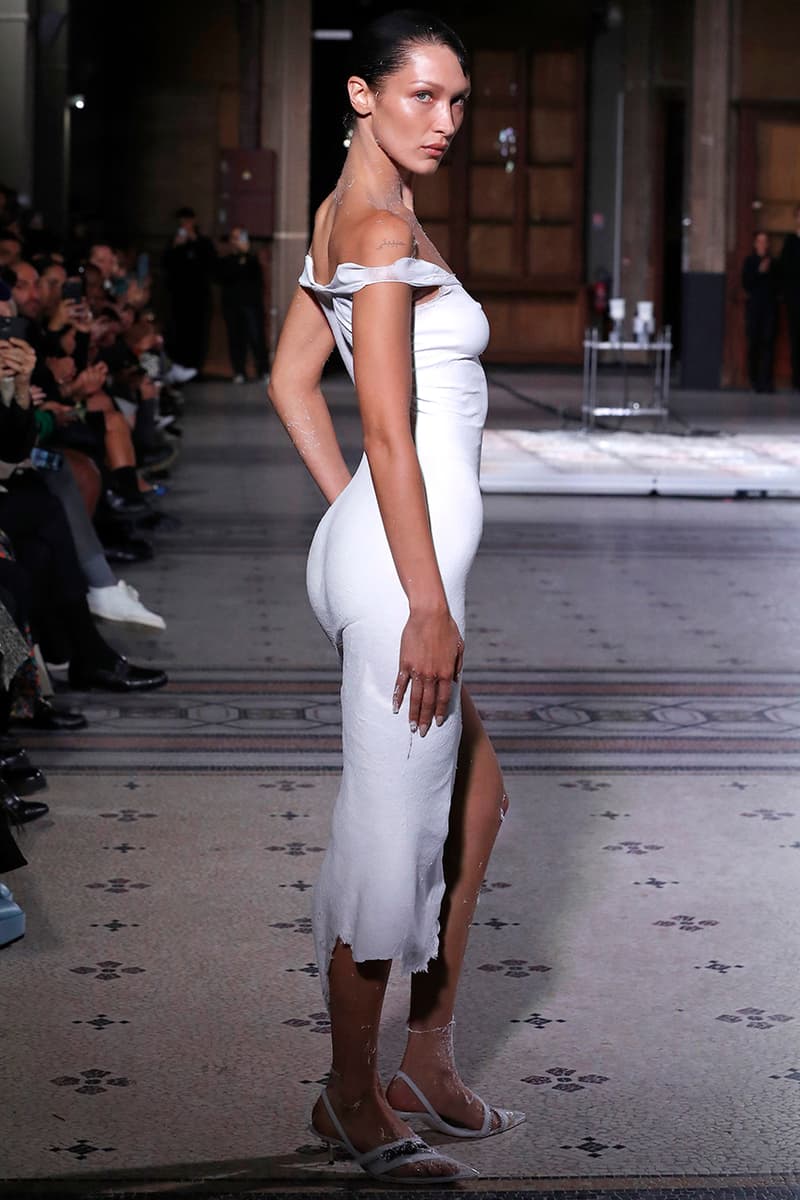 2 of 2
Paris Fashion Week is well underway for Spring/Summer 2023, and so far there has been a number of monumental shows, notably Coperni. Despite starting considerably late, Creative Director/Co-Founder Sébastien Meyer and CEO/Co-Founder Arnaud Vaillant delivered a truly magical moment in fashion that's destined for the history books. Presenting a naked Bella Hadid, the model walked onto an illuminated platform before being sprayed with what seemed to be paint by two technicians.
However, it turns out that the product was Fabrican, an instant spray-on fabric made from polymers and natural or synthetic fibers that, when meeting contact with air, dries to create a non-woven fabric. Many showgoers and much of the fashion scene has already decided that this moment was one of the best parts of any show not just at Paris Fashion Week SS23, but so far this season, as it reminds the glitterati of Alexander McQueen's Spring 1999 show — the one when Shalom Harlow was covered in black spraypaint by two robotic cannons as she spun around.
The airbrushed finish of Hadid's dress resulted in a white ultra-skin-tight design that was then completely wearable. Once she was painted, Hadid moved the now-physical straps onto her arms and walked, with the dress' leg slit and hem moving with her.
Take a look at the videos and imagery above that has since gone viral and stay tuned to Hypebeast for more PFW SS23 content.
Elsewhere, check out this week's top fashion news roundup.