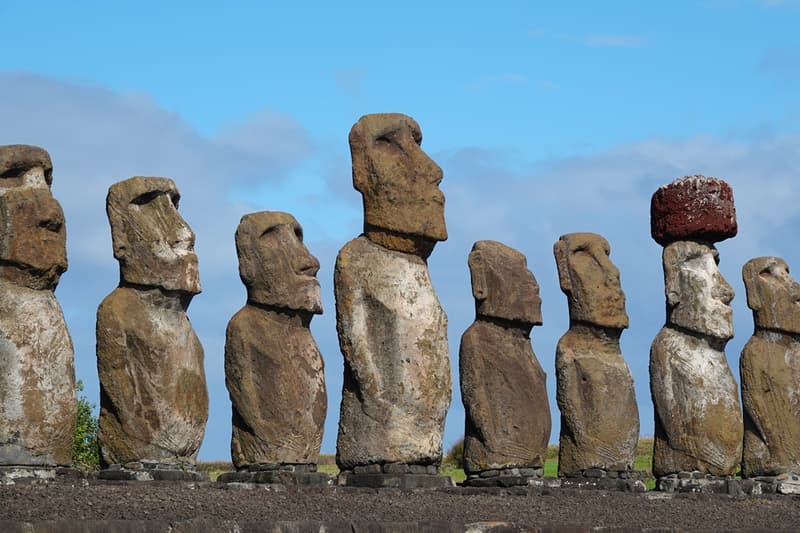 Arsonist Damages Sacred Maoi Statues on Easter Island
"The damage caused by the fire can't be undone."
---
It hasn't been the greatest week when it comes to preserving ancient art. On Wednesday, an American tourist erratically damaged two Roman busts at the Vatican Museums. Somewhat in the same vein, an arsonist on Monday lit a fire on Easter Island partially damaging several of the sacred statues that famously stand there.
Located 2,200 miles off the West Coast of South America, the Chilean territory is home to a dormant volcano, known as Rano Kau, as well as 900 sacred monolithic statues called Moai. The fire was deliberately set by an unidentified person around Rano Raraku volcano, a UNESCO World Heritage Site, which resulted in damage across 100 hectares of land.
In an interview with local news agency Radio Pauta, Mayor Pedro Edmunds Paoa called the blaze an act of arson. "The damage caused by the fire can't be undone," said Paoa. "The cracking of an original and emblematic stone cannot be recovered, no matter how many millions or euros or dollars are put into it."
Easter Island will be closed to the public as authorities assess the situation.