UPDATE: adidas Has Officially Terminated its Partnership With Ye
"After a thorough review, the company has taken the decision to terminate the partnership with Ye immediately," adidas said in a statement.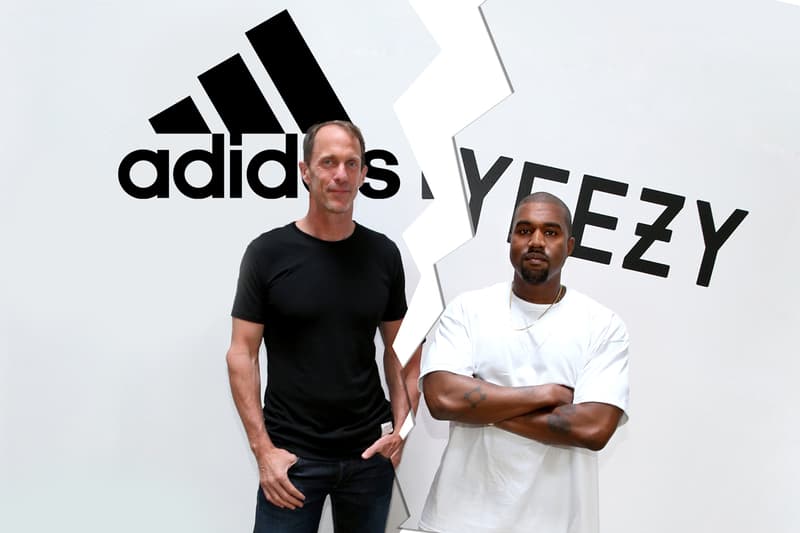 UPDATE, OCTOBER 25: After mounting speculation, adidas has released a statement officially announcing the termination of its partnership with Ye. The statement, released on the adidas website, reads: "adidas does not tolerate antisemitism and any other sort of hate speech. Ye's recent comments and actions have been unacceptable, hateful and dangerous, and they violate the company's values of diversity and inclusion, mutual respect and fairness."
The statement continues: "After a thorough review, the company has taken the decision to terminate the partnership with Ye immediately, end production of Yeezy branded products and stop all payments to Ye and his companies. adidas will stop the adidas Yeezy business with immediate effect. adidas is the sole owner of all design rights to existing products as well as previous and new colorways under the partnership."
More information on the termination will be given as part of the company's upcoming Q3 earnings announcement on November 9, 2022.
---
ORIGINAL ARTICLE, OCTOBER 25: Facing mounting pressure, Bloomberg is now noting that adidas is set to end its partnership with Ye and his YEEZY brand. Although no official word has surfaced, an inside source close to the matter notes that the German sportswear company could make an announcement as soon as Tuesday (October 25).
The news comes after adidas placed its partnership with YEEZY under review earlier this month and has been said to have held discussions with its executives.
Aside from having a strained relationship with Ye for months, despite ongoing negotiations, adidas Director of Trade Marketing, Sarah Camhi, recently called out the company for how it is dealing with Ye's recent anti-Semitic statements. Calling for adidas to do better for its employees and community in a public LinkedIn post, highlighting how it has remained quiet publicly about his remarks.
Stay tuned for more details regarding rumors of adidas' ending its partnership with Ye and YEEZY.
In case you missed it, Ye has been dropped by Hollywood talent agency CAA and G.O.O.D. Music is no longer signed by Def Jam.