New 2023 Porsche 911 GT3 RS Special Edition "Tribute to Carrera RS" Package Will Cost You $314,000 USD
Visually inspired by the 1970s Carrera RS 2.7.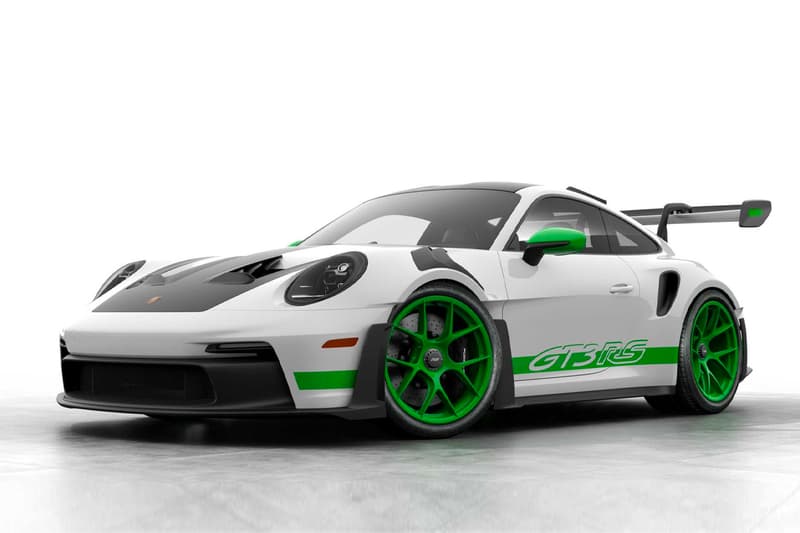 1 of 7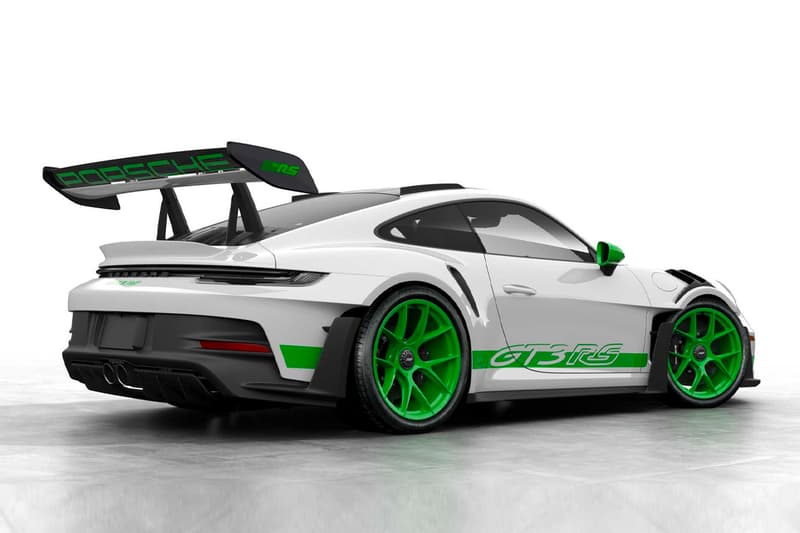 2 of 7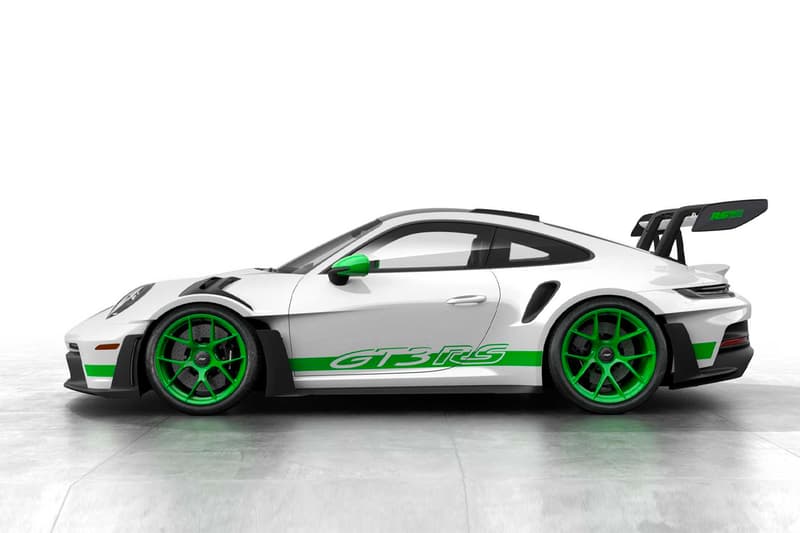 3 of 7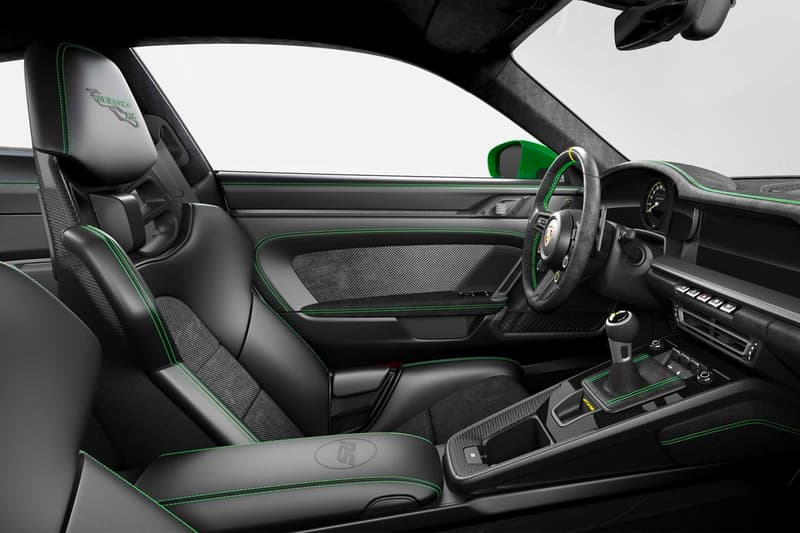 4 of 7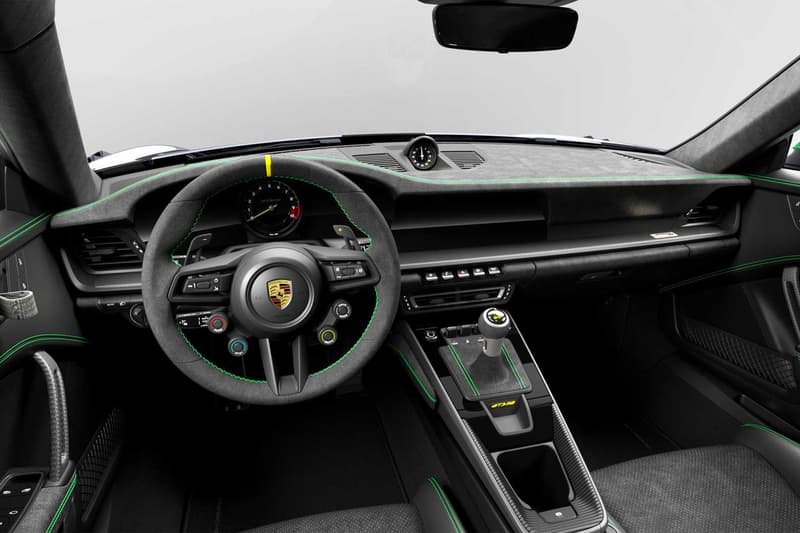 5 of 7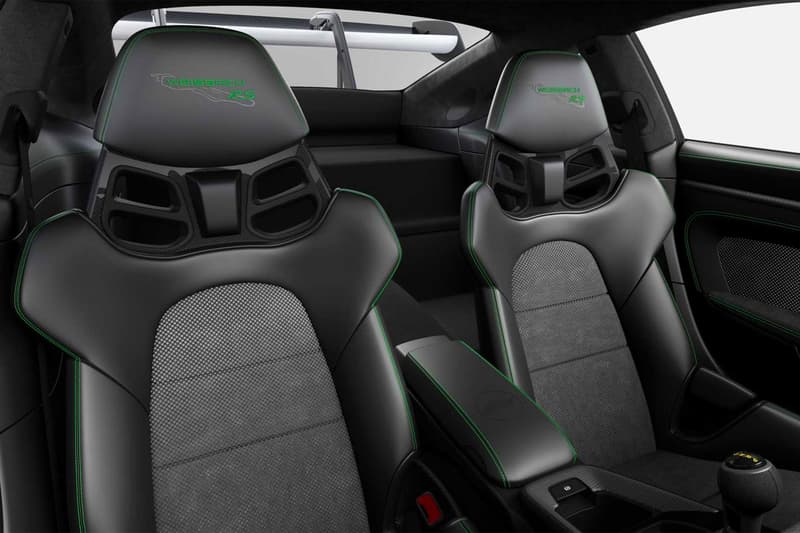 6 of 7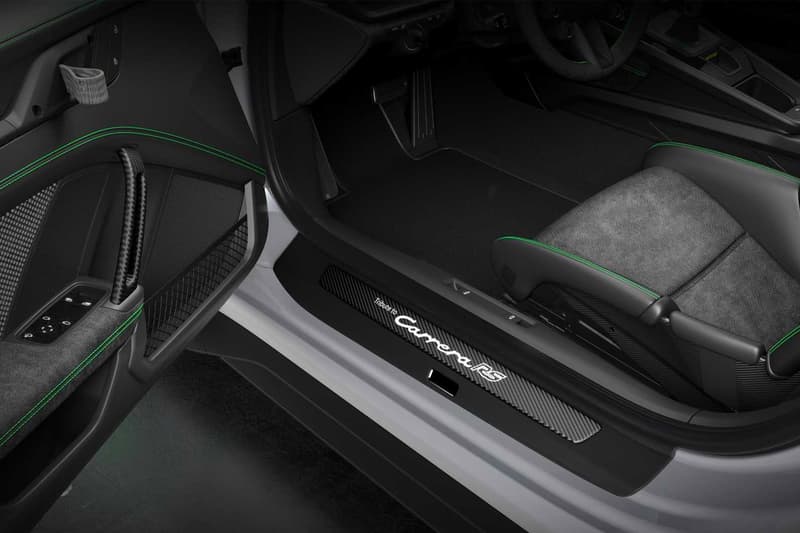 7 of 7
Fans of the Porsche heritage now have a chance to pay tribute to the 1970s-era Carrera RS 2.7 with a new special edition package. The newest version of its highly-sought after 911 GT3 RS model now features a "Tribute to Carrera RS" package that will set you back $314,000 USD.
Those looking to take a dip in the nostalgic pond will find this package exclusive to the U.S. market. Visually-inspired by the original 1970s Carrera RS 2.7, the pacakge is equipped for ultimate peformance and desireability for diehard Porsche fans. The tribute model was initially treased at The Quail during the August Monterey Car Week. The striking design is highlighted by the application of Python Green accents, seen on the wheels, mirror caps, body-side graphics, as well as on the "RS" wing logo.
The interior also matches the white and green theme, featuring subtle stitching throughout the seats and dashboard. The new package is a part of the Exclusive Manufaktur customization program and comes with a unique Porsche Design watch, car cover, 1:43 scale models and a custom licesnse plate frame and a unique NFT program, for the first time ever.
The "Tribute to Carrera RS" package is available to order for U.S. customers with an existing 911 GT3 RS through Porsche dealers across the nation.
In case you missed it, Hypebeast gets behind the wheel of a $4 million USD Bugatti Chiron Super Sport.