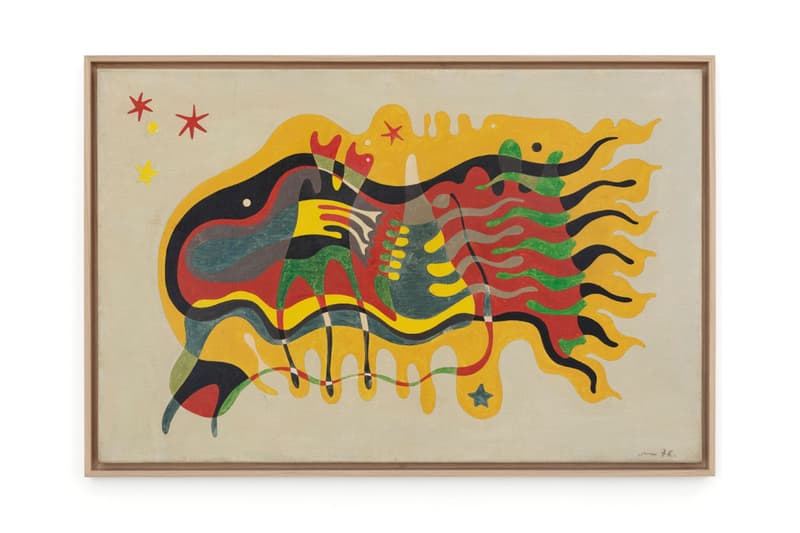 1 of 10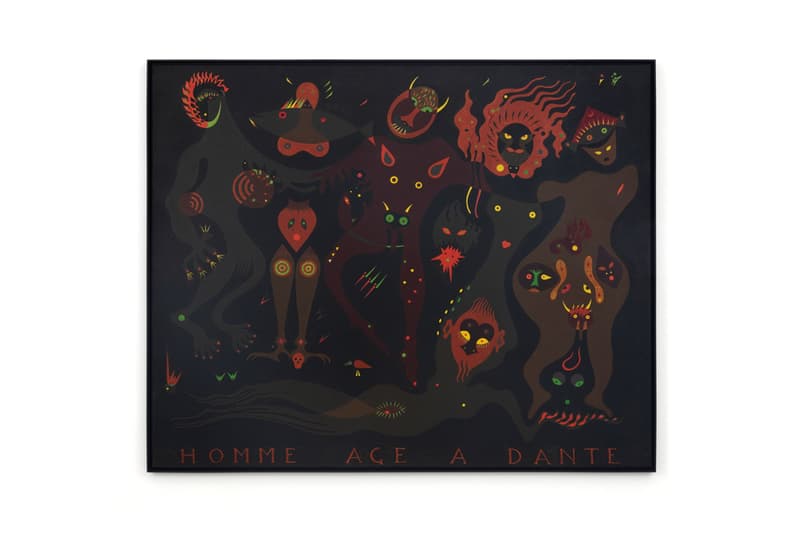 2 of 10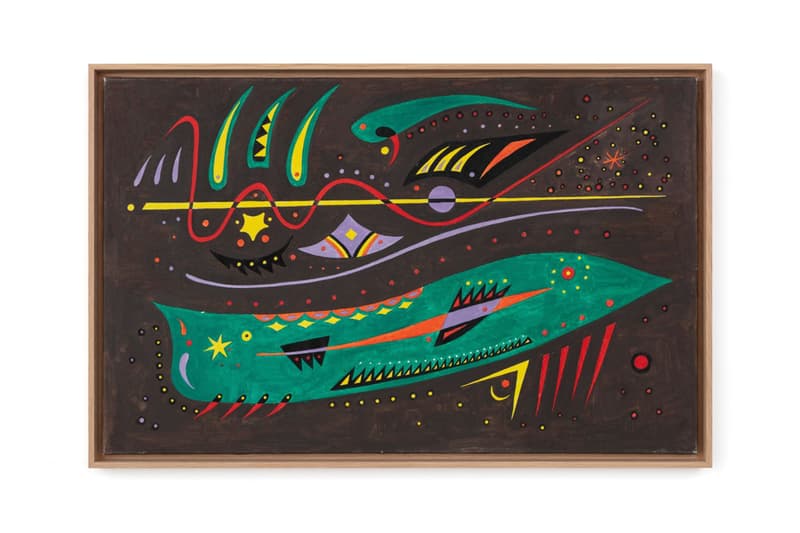 3 of 10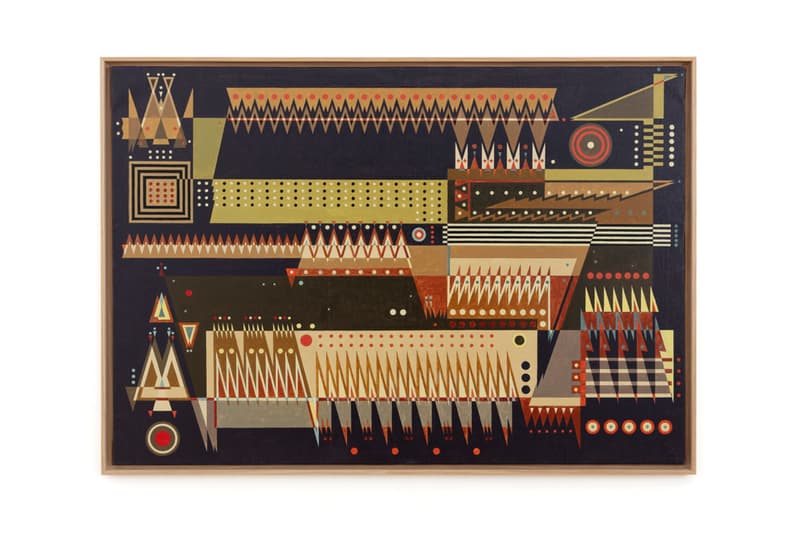 4 of 10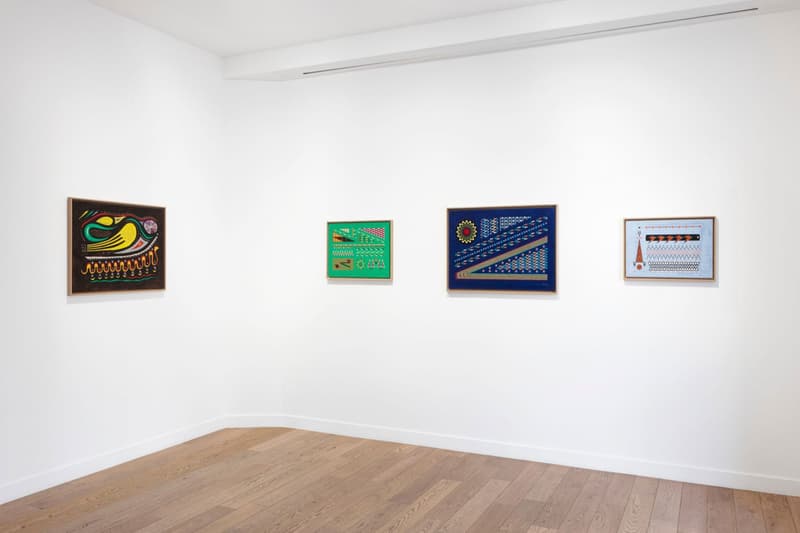 5 of 10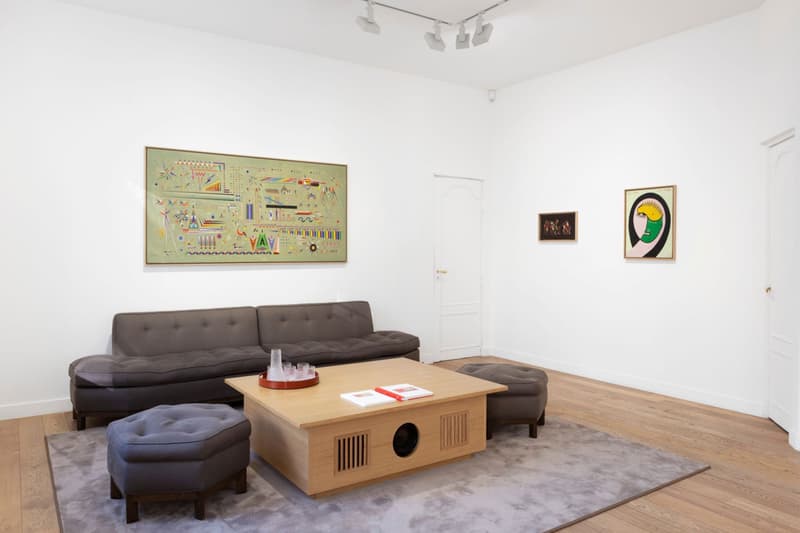 6 of 10
7 of 10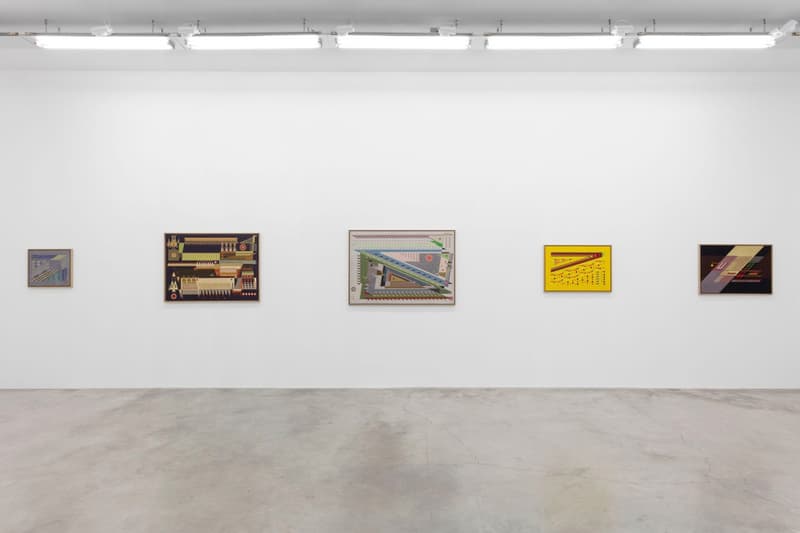 8 of 10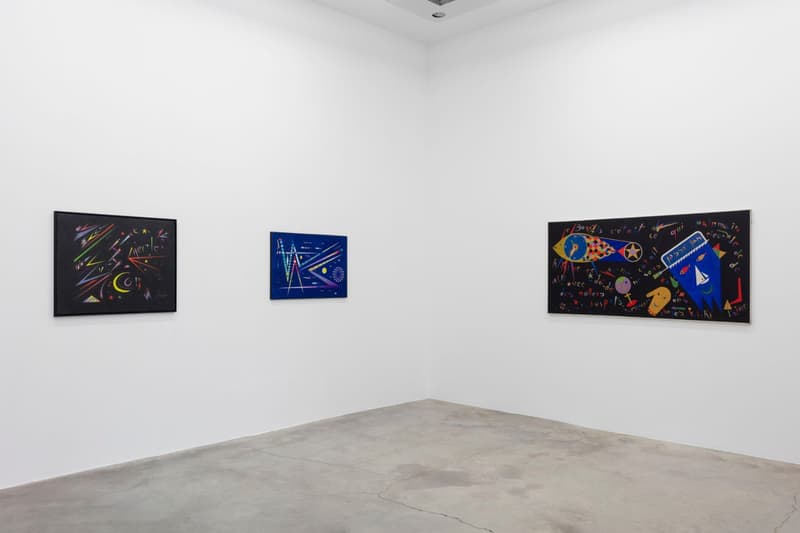 9 of 10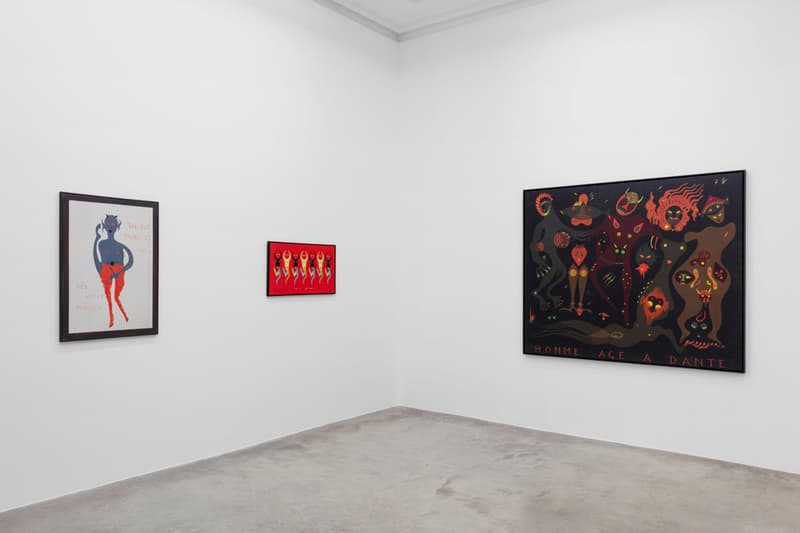 10 of 10
Perrotin Unveils a Monographic Exhibition on Yves Laloy
Showcasing nearly 50 works from his illustrious career.
---
Yves Laloy was a French painter whose work defies categorization. Laloy has often been coined under the umbrella of Surrealism, but never championed the label, as he saw it to limit the scope of his art.
Perrotin is currently viewing a monographic exhibition of Laloy's work, titled "Vision," in which the avenue Matignon and rue de Turenne locations showcase nearly 50 of his illustrious works. Each composition serves as a portal to the mysteries of the cosmos. While some appear highly mathematical in execution, a nod to his days as an architect, others are freed from any structural association by emulating an analogous aesthetic that harks to Indigenous art, such as those made by the Navajo Nation.
Laloy once described his work as traversing the "thread of thought" — a sort of labyrinth that he can get lost and escape into. "Starting from a point, it is through a series of points that I return to the same point: thus, what I paint in a sense does not advance me towards anything. I depicted a closed circuit, [...] what I depicted is a cycle, a step," said the artist in a past statement.
As Brittany was his longtime home, the sea is a constant theme within his work — from the light cast off rolling waves to the underwater lifeforms that lie just beneath the surface. Laloy takes these familiar tropes and injects them with a sense of magic that refamiliarizes the eye to the wonders of the living world. "Visions" is on view at Perrotin Paris until March 12, 2022.
Also on view, Roby Dwi Antono imbues the feelings of childhood at NANZUKA.
Perrotin
76 Rue de Turenne
75003 Paris, France
Perrotin
2Bis Avenue Matignon
75008 Paris, France