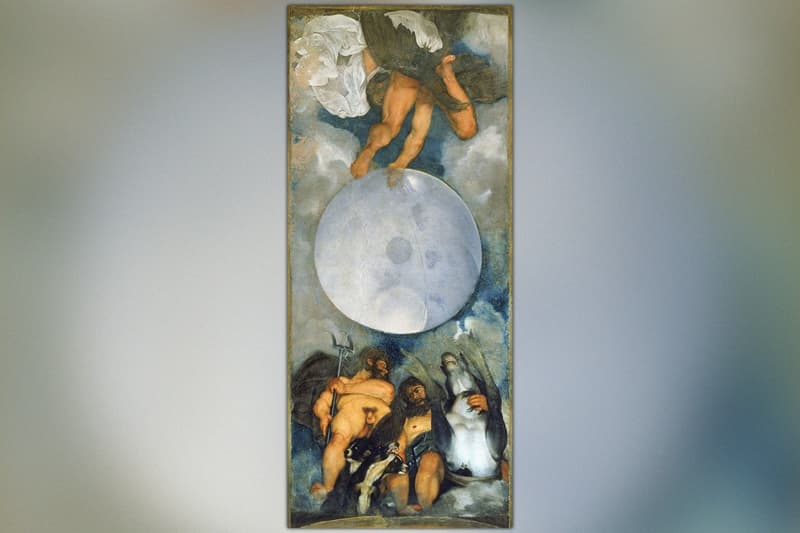 Villa Containing the Only Caravaggio Mural Flops at Auction
The estate failed to garner a single bid.
---
The Roman estate known as Villa Aurora, which contains the only Caravaggio mural ever painted, just flopped at auction. The $546m USD price tag failed to garner a single bid, despite being hailed by some as "the real estate deal of the century."
The nine-foot mural depicts the gods Jupiter, Neptune, and Pluto, and their animal associations, only, the faces are replaced by the artist's own. "It's an extraordinary work which was difficult to put a price on," said Alessandro Zuccari in an interview with the Guardian, adding "it was the only mural ever done by Caravaggio and so we had nothing to compare it to."
Created in the 16th Century, the 30,000-square-foot villa is rich with history. From Julius Ceasar once residing on the land it was built onto, a landscaped garden, to numerous art and frescoes commissioned by its first owner, Cardinal Francesco Maria Del Monte. The estate has been in the hands of the Ludovisi family for the past 400 years.
Following the death of Prince Nicolò Boncompagni Ludovisi, who died in 2018, the family entered an inheritance dispute between Ludovisi's widow and his three sons. Some 38,000 citizens signed a petition requesting that the state step in to purchase Villa Aurora in an attempt to maintain its cultural history. Insofar, the state only has the right of first refusal as the estate reauctions on April 7.
In other art news, James Jean adds Bath to his pantheon of characters.