Supreme Is Opening a New Store in West Hollywood
Neighborhood residents voice concerns.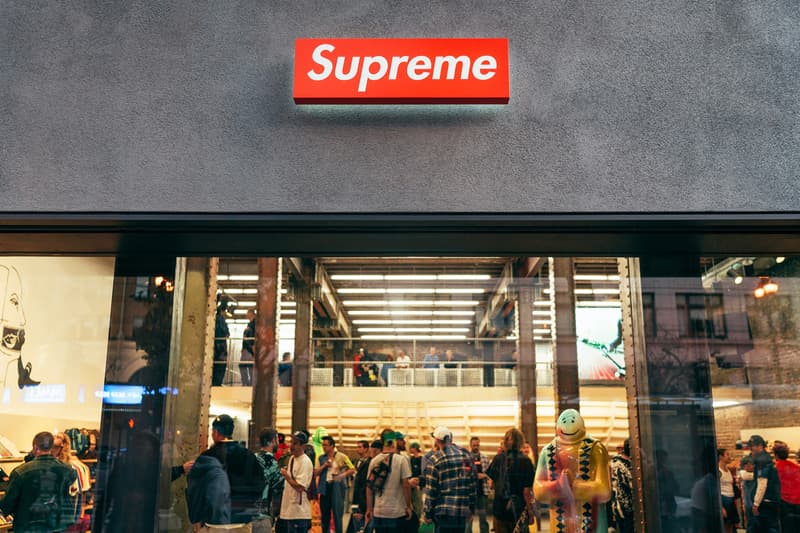 According to reports, Supreme is now set to open a new store in West Hollywood. The New York imprint is gearing up to move into the former Tower Records building on Sunset Boulevard. The building will remain a single story with construction set to begin in February or March, with completion expected in August.
But the word of Supreme's expansion into West Hollywood currently has neighborhood residents concerned, due to the streetwear name being known for gathering crowds with its releases. Last week, the West Hollywood Heights Residents Association scheduled a Zoom meeting to learn more about the upcoming opening. The meeting saw Aaron Green from Afriat Consulting Group and West Rubenstein, Senior Vice President of Supreme, assure residents that its customers would not cause any disturbances in the future.
"There are not large scale events thrown there and there are no flash mobs with overnight customer operations there," said Aaron Green.
"I also saw some of the reports and some of the articles in the media and it's a little frustrating for us because it's factually untrue. A lot of very unfortunate incidents in Hollywood as of late have been conflated with how Supreme operates. We pride ourselves on running safe, clean shops, not just in LA but New York, the country and around the world," said West Rubenstein.
In case you missed it, PLEASURES honored the influence of Outkast with a limited collaboration.