E-40 Pitches Busta Rhymes Against Eminem For 'VERZUZ' Battle
Claiming that Busta would "eat" Em in a face-off.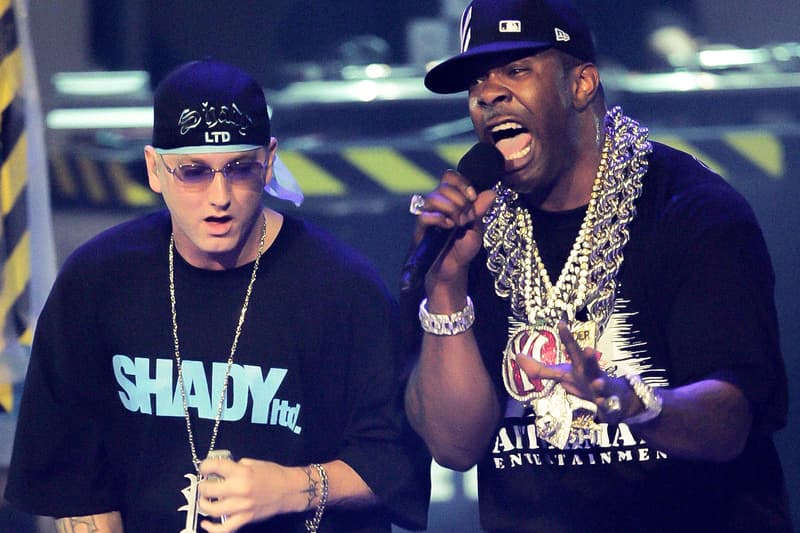 E-40 suggests that Busta Rhymes will be a worthy opponent for Eminem in a VERZUZ battle.
Speaking on a new episode of the Jalen & Jacoby podcast, E-40 stated that he believed that "Busta Rhymes would eat Eminem in a VERZUZ battle." He continued, "Busta Rhymes goes crazy, because now, it's turned into a performance type of situation. Busta Rhymes is animated. He got gas. He raps fast, all that. He do all that stuff that Eminem do. And Busta Rhymes got up-tempo slaps that get the party goin'. Anytime you got up-tempo slaps, you're gonna win."
The Bay Area rap icon did share his admiration for Em, noting that he is "legendary" and that he has "great hits, great style," but noted that Busta's catalog did not get the flowers it deserved. "I feel like Busta Rhymes gots what it takes to bring it to the surface, man, to let people say, 'Damn, I didn't even know he had all these hits, man…'" he said. "The stuff he did with Mariah (Carey) and the stuff he did with Craig Mack, and he got his own slaps, bro. And he's animated."
Dr. Dre recently threw out the question of who could take on Eminem in a VERZUZ battle, and co-creator Swizz Beatz was quick to throw Busta's name into the ring.
"Busta Rhymes would EAT Eminem in a #VERZUZ battle!"

— @E40 SAID WHAT HE SAID ? pic.twitter.com/KlqjLYciYz

— Jalen & Jacoby (@JalenandJacoby) January 28, 2022
Elsewhere in music, the Australian PM warned Ye that he will not be able to tour Australia if he is unvaccinated.