EarthGang Addresses 'GHETTO GODS' Delay, Unveils Album Tracklist and Features
Stating "we had to be frustrated and sad that our album wasn't cleared."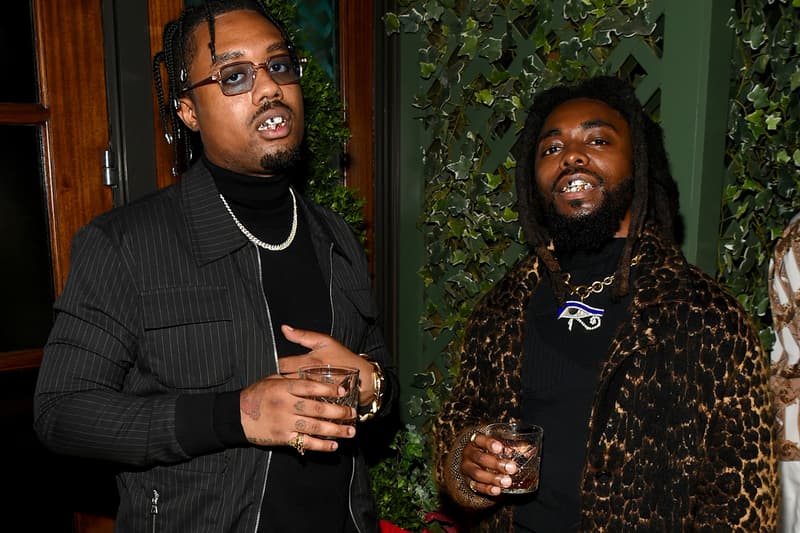 EarthGang has shared the full tracklist and features list of their upcoming album, GHETTO GODS, after it failed to hit streaming services last week.
The 17-track record will features guest appearances from Future on "Billi," Musiq Soulchild on "Amen," Smino on "Ambeyonce," Baby Tate on "Black Pearls," CeeLo and Nick Cannon on "Power" and fellow Dreamville signee Ari Lennox on "Run Too."
Olu and WowGr8 shared a statement on social media addressing the delay, conveying their own frustrations. "Unfortunately we can't control everything our date was our date all week we had to be frustrated and sad that our album wasn't cleared and instead of pointing fingers and blaming others we as a team got proactive to try and set up any way possible for fans to hear the music. If we were independent we would put it on SoundCloud but we aren't so if you frustrated think about how we feel?" They continued, "It was nothing to say because we were all disappointed and frustrated sometimes y'all gotta think about how the artists feel who lives depend on this."
The pair added that in order to compensate, they will be hosting pop ups all over the world. "We're scheduling some pop ups all over the world And album will be streaming, Some people have already been spreading the date," they shared. "If you're an EARTHGANG fan and truly believe that we don't care about you, we're sorry but we would've never survived this past 7 years without y'all. This is why we're doing these shows and pop ups for you all. It's all we can do right now."
Take a look at the GHETTO GODS tracklist and their full statement below.
View this post on Instagram
View this post on Instagram
Elsewhere in music, the Australian PM has warned Kanye West that he needs to be fully vaccinated to tour Australia.