Sony Unveils the World's First QD-OLED 4K TV
Available to purchase later this year.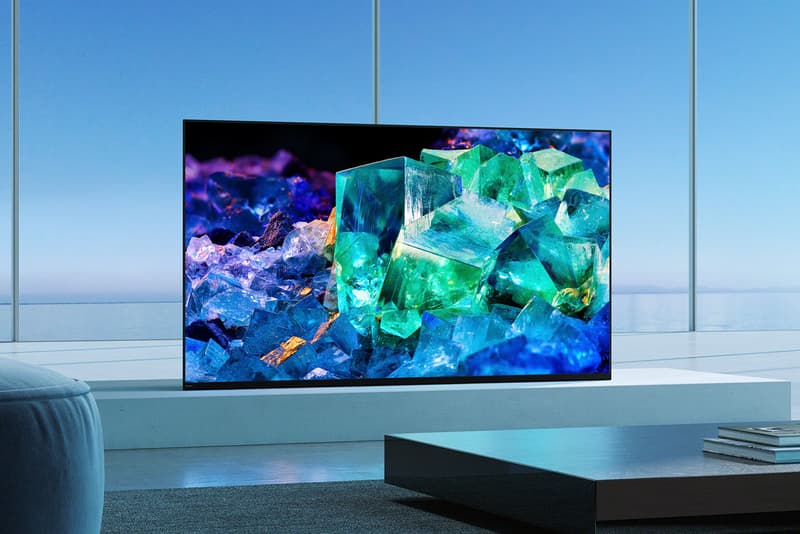 At CES 2022, Sony unveiled its Master Series A95K, the world's first consumer QD-OLED 4K TV, which will arrive in both 65-inch and 55-inch sizes later this year.
The company promises that the new TV will provide improved color and viewing angles in comparison to existing, conventional OLED TVs, which are currently known to produce the best picture quality. While typical OLED display panels rely on a yellow and blue OLED composition to produce "white" light, the A95K uses an updated manufacturing method that melds a blue OLED base layer with quantum dots in red and blue, which gives the device its "QD" name.
The updated system primarily provides deeper and more saturated coloring in bright areas, according to the company, whereas OLED TVs typically breed whiter and less vibrant colors in those areas. Additionally, the QD-OLED screen produces more vivid colors from either side of the screen, allowing for a wider viewing span.
It's important to note that Samsung has also been developing a QD-OLED display over the course of several years (which would land somewhere between the brand's OLED and MicroLED displays), though Sony's design will be the first to sell to consumers this year.
The design itself boasts four HDMI inputs, with two having HDMI 2.1 capabilities and a signature stand that features customizable "front" and "back" positions, among several other specs. Price details have not yet been disclosed.
Take a look at Sony's QD-OLED 4K TV above.
Elsewhere, Apple's new monitor is rumored to be more affordable than the Pro Display XDR.