Klay Thompson Says His Return to Golden State Warriors Is Everything He Imagined
"I feel like myself."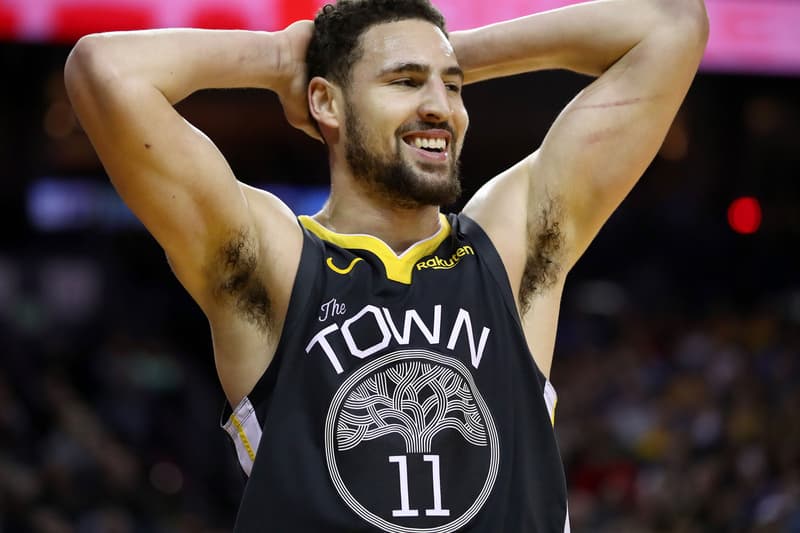 Since Klay Thompson's return to the NBA, he has shown that his hiatus from the sport has not stopped his improvement. Having only played five games with the Golden State Warriors this season, Thompson currently averages 15.2 points, three rebounds and 2.2 assists.
While he has been out for almost two and a half years prior to his return to the court, Thompson is evidently still a great asset to the team. In the most recent match against the Detroit Pistons, Thompson scored 21 points, shooting three for eight from beyond the arc. Following the game, Thompson gave fans an update on how he was feeling and if he is playing up to his standards since the return. When asked if being back on the court is everything he had imagined, Thompson responded,
"Yes, just to be out there and have no hesitation, whether it's going to the rim, or stopping behind a screen for three. I feel like myself, and these days were hard to see in the past. But I give myself a lot of credit for taking my rehab stints very seriously, and attacking it like I would an NBA season. So, hopefully, I got a lot more years left in me, to do what I love to do."
Klay Thompson on if playing again is everything he imagined: pic.twitter.com/l3Js7TxkEo

— Mark Haynes (@markhaynesnba) January 19, 2022
Klay Thompson: "I don't care if I miss 100 shots in a row. I'm never gonna stop shooting the ball. I love it too much and I work too hard." pic.twitter.com/J77M5wb0xj

— Anthony Slater (@anthonyVslater) January 19, 2022
In other NBA news, Giannis Antetokounmpo has revealed he wants to play for the Milwaukee Bucks for 20 years.