Foster + Partners Shelters Datong Art Museum Under Interconnected Pyramids
The 32,000 square-meter hub is now open.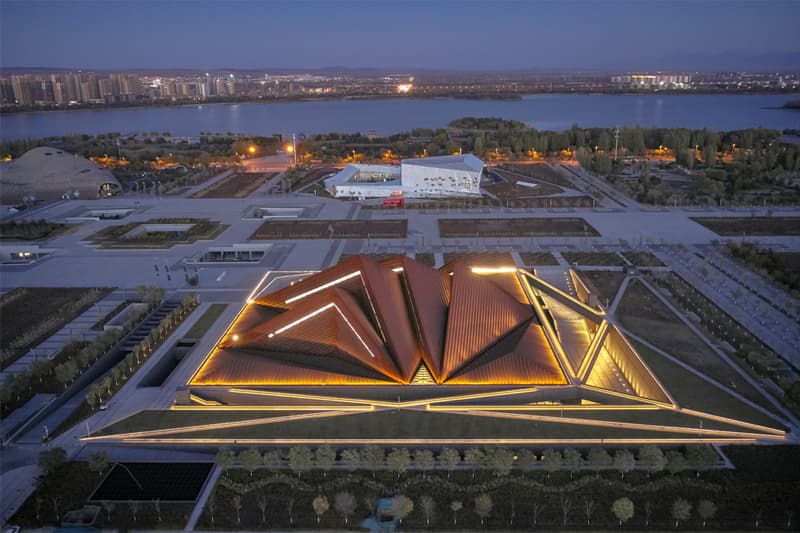 1 of 8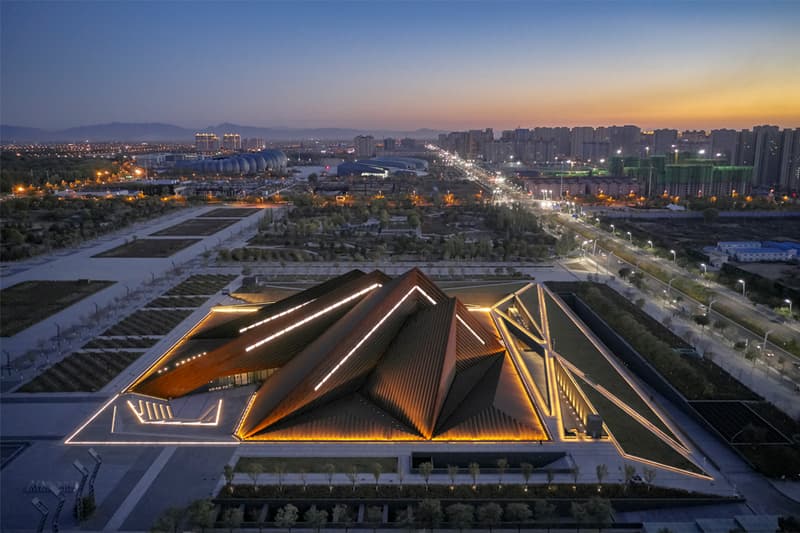 2 of 8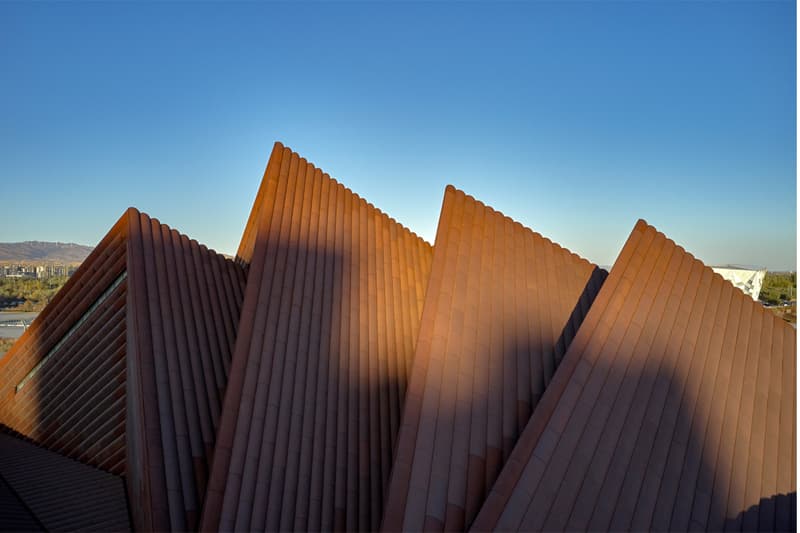 3 of 8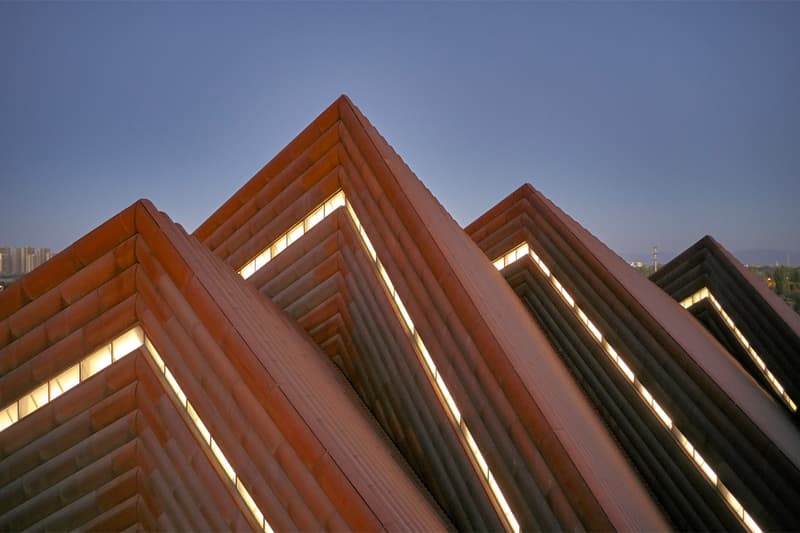 4 of 8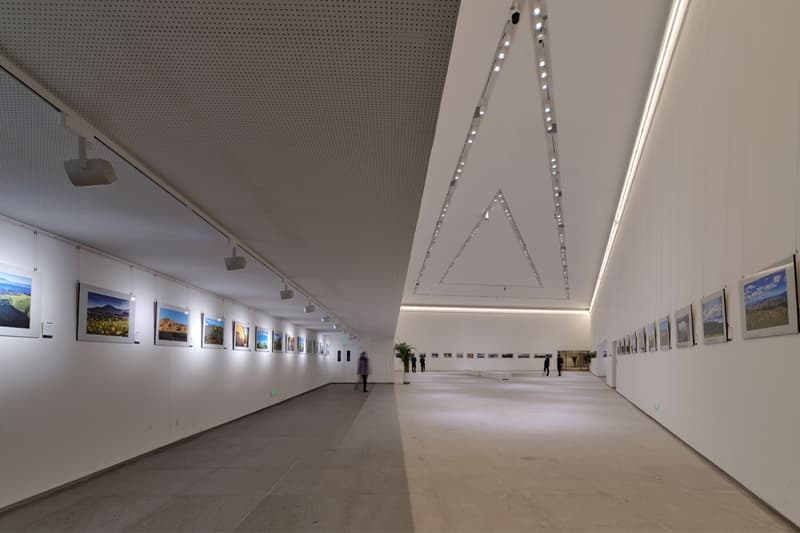 5 of 8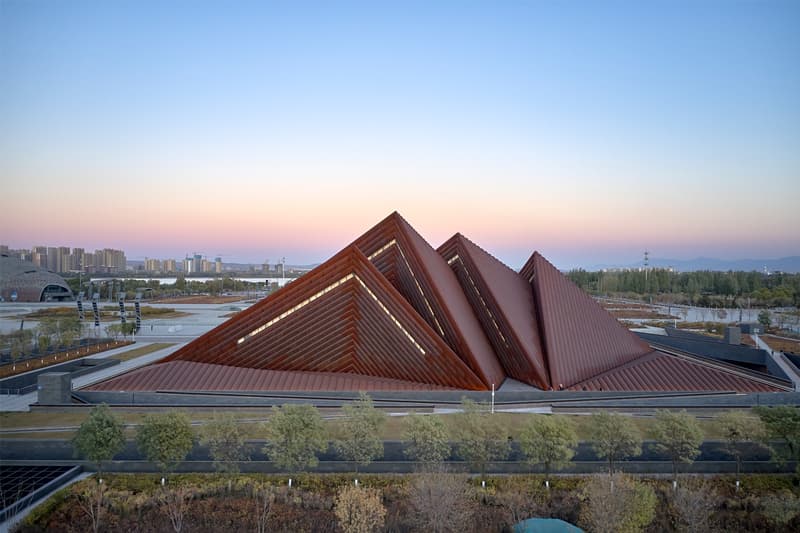 6 of 8
7 of 8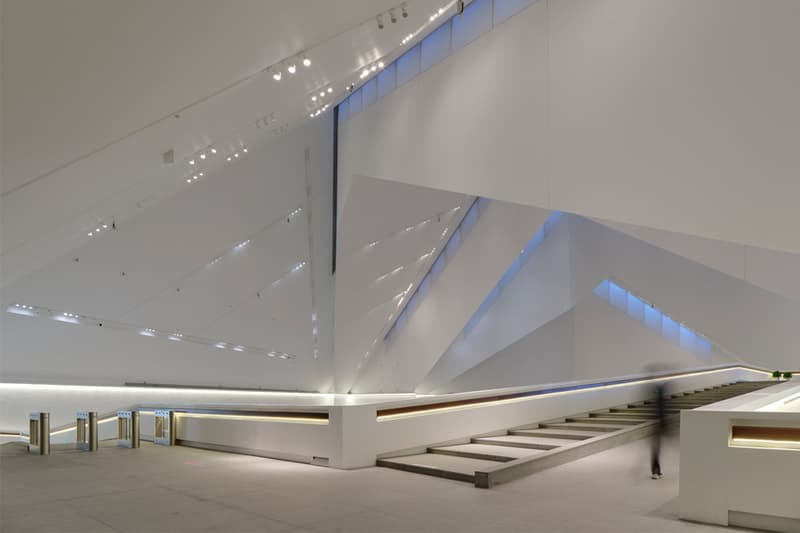 8 of 8
Foster + Partners, the British architecture studio behind landmarks such as Wembley Stadium in London, Apple Park in Cupertino, and Virgin Galactic Space Terminal in New Mexico, has announced the opening of Datong Art Museum, located in Northern China.
The new location is one of four new buildings within Datong New City's cultural plaza. and has been constructed as a social and creative hub, described by Foster+ Partners head Luke Fox as "an urban living room that brings people, art and artists together in a space where they can interact,"
The 32,000 square meter art museum features an exterior of four interconnected pyramids made up of naturally oxidized earth-toned steel plates that allow for a flexible column-free space below. The roofing is optimized to naturally drain rainwater and is heavily insulated to reduce energy needs. Gallery spaces are sunken below the surface, and skylights up above are purposefully placed to take advantage of the building's northwest orientation.
Upon arrival to the Museum, visitors are led to the entrance by clear diagonal paths that blend in with the surrounding landscaping. A winding series of ramps lead down to the central plaza, and the mezzanine levels open up to reveal a wide view of the Grand Gallery that will soon house large-scale exhibitions and performances. Smaller climate-controlled exhibition halls are placed towards the edges of the museum, and other multi-purpose spaces are also available including a dedicated children's gallery, education center, media library, artist residencies, outdoor amphitheater, and conference rooms.
Take a look at the newly completed structure above.
In other news, Japan's Crow Castle presents a vivid laser mapping display.