Andrew Garfield Says Lying About 'Spider-Man: No Way Home' Was "Weirdly Enjoyable"
Relating his experience to a game of Werewolf.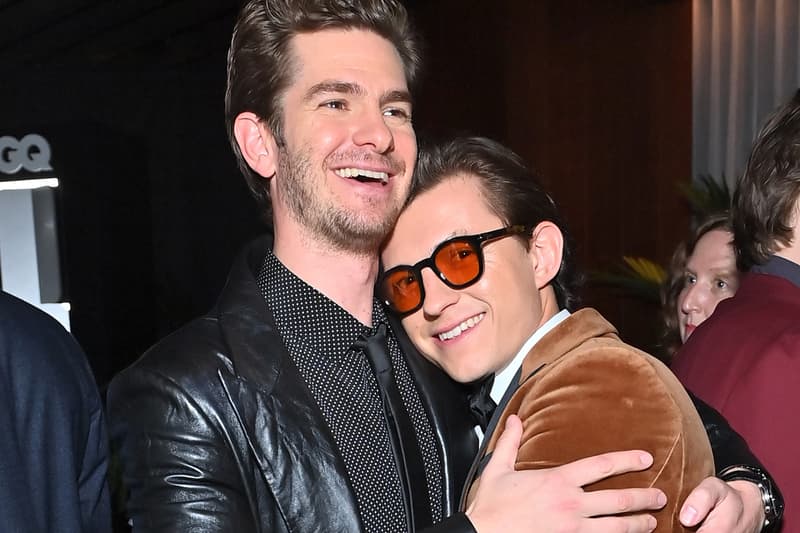 In a recent interview promoting the release of The Eyes of Tammy Faye and Tick, Tick…BOOM!, Andrew Garfield discussed what was affectionately known as the worst-kept secret in Hollywood.
Following months of denial, Garfield and fellow past Spider-Man actor Tobey Maguire both showed up in Spider-Man: No Way Home.
Touching on having to publicly pretend that he had no involvement in the Marvel Studios blockbuster ahead of its release, Garfield said, "It was stressful, I'm not gonna lie." Though the actor did reveal a sense of enjoyment he received, "It was rather stressful but also weirdly enjoyable." Garfield went on to compare having to hide the fact in interviews to the game of Werewolf. Ultimately, he revealed that he was motivated by the fact that keeping his appearance a secret would lead to a greater payoff for the audience.
"There were moments where I was like, 'God, I hate lying.' I don't like to lie and I'm not a good liar, but I kept framing it as a game. And I kept imagining myself purely as a fan of that character, which is not hard to do," explained Andrew Garfield. "I placed myself in that position of, 'Well, what would I want to know? Would I want to be toyed with? Would I want to be lied to? Would I want to be kept on my toes guessing? Would I want to discover it when I went to the theater? Would I want to be guessing, guessing, guessing.'"
For more entertainment news, here is the 2022 Marvel Cinematic Universe Phase 4 release schedule.