Travis Scott's CACTI Seltzer Faces Class-Action Lawsuit for Misleading Label Information
One consumer notes that the drink contains agave sweetener and not the authentic blue agave.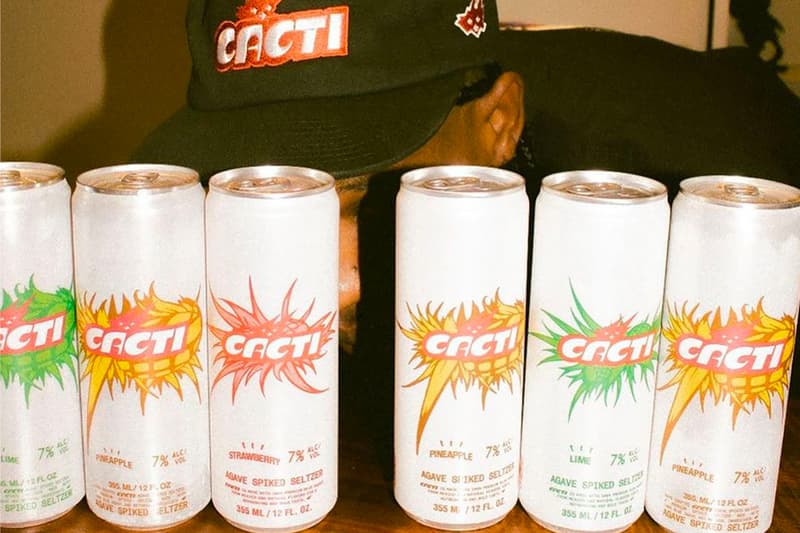 Travis Scott's ever-popular CACTI seltzer brand is currently facing a class-action lawsuit after one consumer is upset that the rink contains agave sweetener instead of the authentic blue agave.
Earlier this summer, a woman named Rebecca Read, tried CACTI and found herself so disappointed that she filed a lawsuit against the beverage. Read claims that the drink's label misleads customers as she expected to pay the premium price for blue agave, as opposed to agave sweetener for her canned alcoholic beverage. In a complaint, Read notes that CACTI claims that its products are "made with 100% Blue Agave from Mexico." She also stated, "The Product lacks any Agave spirits and instead uses 'Agave syrup,' a sweetener derived from the Agave plant, as shown in the fine print ingredient list on the back of the Product."
Read goes on to claim, "Defendant sold more of the Product and at higher prices than it would have in the absence of this misconduct, resulting in additional profits at the expense of consumers. Had Plaintiff and proposed class members known the truth, they would not have bought the Product or would have paid less for it."
Read hopes that her complaint will result in a class-action lawsuit due to the fact that CACTI has been sold nationwide.
DISCLAIMER: We discourage irresponsible and/or underage drinking. Drink responsibly and legally.
In case you missed it, Hendrick's Gin and Katz's Delicatessen have launched gin-inspired pickeled cucumbers.