Rolls-Royce's All-Electric Aircraft Completes First Test Flight
A milestone for the aviation industry.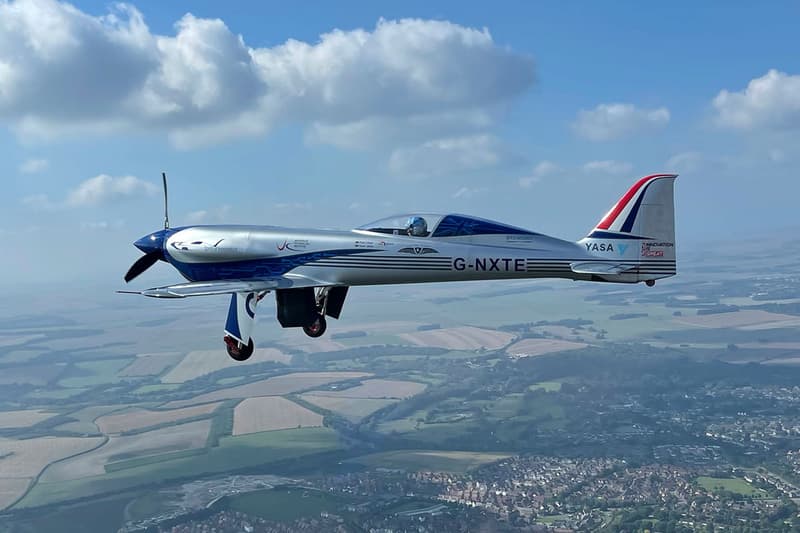 Rolls-Royce completed the first flight of its all-electric "Spirit of Innovation" aircraft, marking a milestone as the aviation industry moves toward more sustainable flight solutions.
"We are focused on producing the technology breakthroughs society needs to decarbonize transport across air, land and sea, and capture the economic opportunity of the transition to net-zero," said Rolls-Royce CEO Warren East in a press release.
The plane took off on an approximately 15-minute journey at around 3 p.m. BST from the UK Ministry of Defense's Boscombe Down site on Wednesday, propelled by its 400kW (500+hp) electric powertrain that is said to contain the most power-dense battery pack used in an aircraft. The aircraft's test is part of the ACCEL program, short for "Accelerating the Electrification of Flight," which aims to advance the development of zero-emissions aircraft.
ACCEL was funded in part by the Aerospace Technology Institute, in partnership with the Department for Business, Energy & Industrial Strategy and Innovate UK. Rolls-Royce has also been working on the development of all-electric air taxis in partnership with Widerøe, the largest regional airline in Scandinavia.
The company has pledged to achieve net-zero greenhouse gas emissions in its operations by 2030.
Learn more about Rolls-Royce's missions to decarbonize jet engines by 2050.