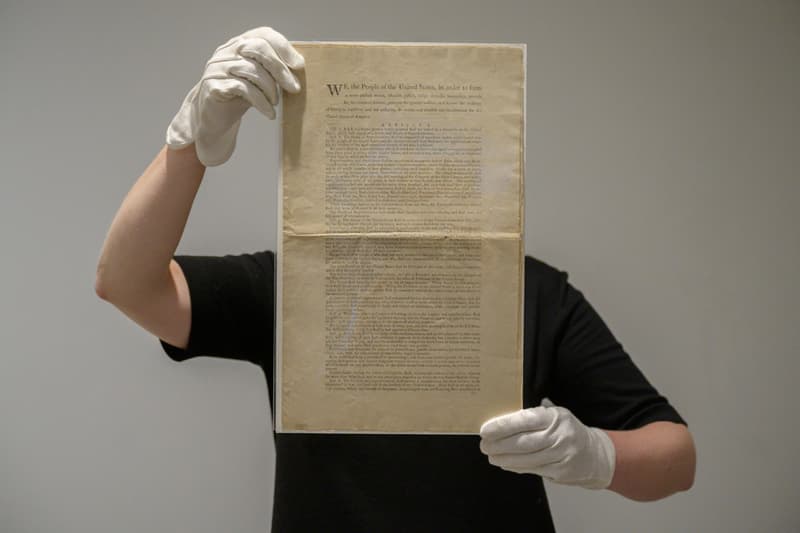 An Ultra-Rare Copy of the US Constitution Will Go On Auction This November
Estimated to fetch $15 to $20m USD.
---
Now is your chance to own one of the original 11 copies of the US Constitution in a new auction by Sotheby's in November.
The copy belongs to Philanthropist Dorothy Tapper Goldman, who inherited it from her late husband, Harry, who originally bought the ultra-rare document for $165,000 USD from a Philadelphia-based collector in 1988.
According to a statement by Selby Kiffer, an international senior specialist in books and manuscripts, the record is "one of the most rare and coveted historical documents that has ever come to auction." Kiffer was one of the members in charge of handling the original 1988 sale and has been monitoring it ever since. This time around the manuscript is expected to fetch around $15 to $20m USD.
In 1787, 500 first edition copies were printed for delegates of the Constitutional Convention, with only 11 remaining. Having held on to the document since 1997, Goldman aims to use the funds to support her foundation that promotes education around Constitutional history. The auction will commence in New York from November 23 to December 2.
In other art news, the Met will auction a lot of prints and photographs to make up for pandemic losses.