How to Make a Sushi Donut with Poke Burri
The restaurant behind viral creations like sushi donuts, sushi pizza and more shows you how to craft one of its signature items.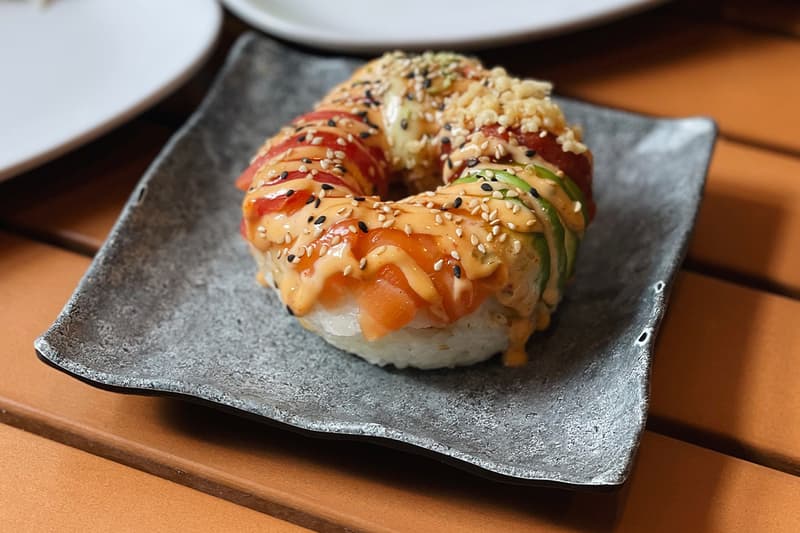 Poke Burri is no stranger to going viral. Known for its clever sushi donuts, sushi pizza and sushi burritos, the restaurant has broken the Internet more than once. Now, they're breaking down the process behind their delicious product. For the first installment of the new BLENDED series — a food-focused offshoot of How To — HYPEBEAST recently visited Poke Burri's Philadelphia location, where restaurant manager Jessy showed us how an "everything" sushi donut is made.
After laying out the ingredients, Jessy takes a ball of sushi rice and presses it into a saran wrap-covered donut molding tray. This process is repeated to create both of the donut's sides, and one side is dressed with eel sauce, spicy mayo and furikake (seaweed seasoning) before the two halves are pressed together to create a finished base.
Thin slices of avocado, salmon and tuna are then carefully applied to the donut's top half, as are triangular pieces of crab salad and spicy tuna. At this point, the donut is mostly complete, save for a final dash of seasoning. More eel sauce and spicy mayo are drizzled across the fish and avocado, while a finishing dash of flavor and texture is provided by furikake, sesame seeds and tempura flakes. The only thing to do after that? Enjoy.
For more from HYPEBEAST's How To series, learn how to make delicious birria tacos from Chef Andrés Galindo of Nene's Taqueria.