'Dungeons & Dragons' Joins NERDS for Adventurous Collaboration
Scan your receipts to take part in the 'Restoring Harmony' campaign.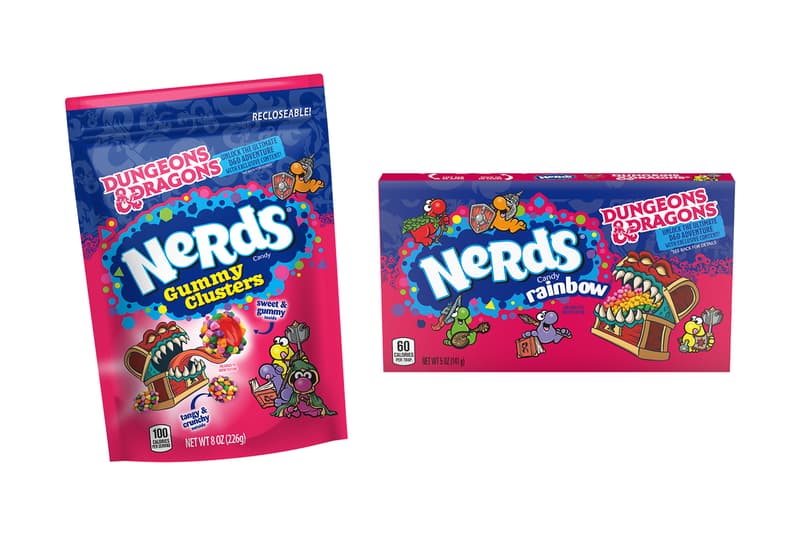 NERDS and Dungeons & Dragons are joining forces for a limited-edition release of Gummy Clusters and Rainbow NERDS in theater box packaging.
On top of the candy, this partnership will see an exclusive Restoring Harmony campaign where fans can upload their receipt to NERDS Candy to enter D&D's legendary world with different parts unlocked each upload.
Restoring Harmony features the six different NERDS characters, each representing a different type of NERDS personality: Curiosity, Creativity, Spontaneity, Deep Thinking, Logic, and Humor. Each personality will be transformed into iconic Dungeons & Dragons classes.
"I can personally say my D&D sessions are better together with NERDS candy at the table. We are thrilled to partner with NERDS on their new packaging and the release of seven custom mini D&D adventures," said Shelly Mazzanoble, Brand Manager for Dungeons & Dragons. "The NERDS brand strongly celebrates individuality and the idea that we can be better together, like a D&D party, and we couldn't think of better ally to help spread the importance of those qualities."
This adventure will be going on from now until December.
Available now! Share pictures of your haul with using #DNDxNERDS!

Join the adventure: https://t.co/ImvGuZwUo2

— Dungeons & Dragons (@Wizards_DnD) September 2, 2021
In other snack news, Krispy Kreme is bringing back its Football Doughnuts.