SZA Briefly Touches on Artists Being Treated as Forced Labor
As shared in an Instagram Story.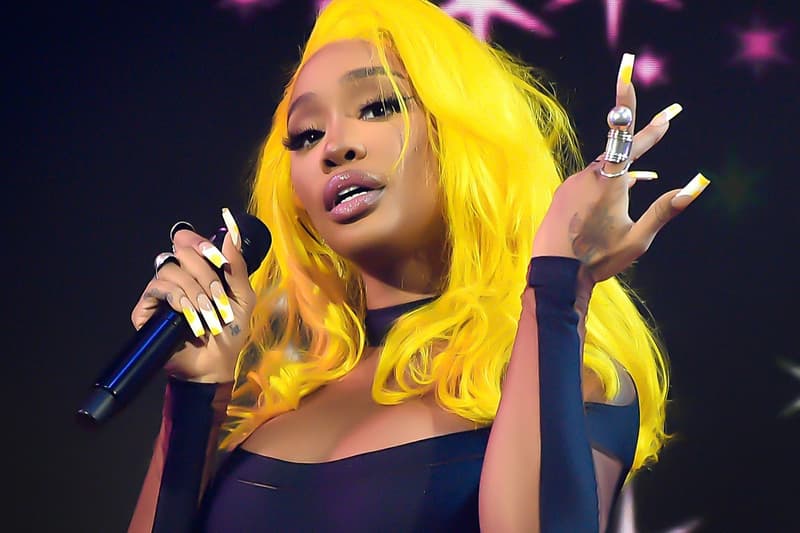 UPDATE (September 15, 2021): SZA reached out to HYPEBEAST to confirm that she did not directly address Kanye West on the Instagram Story post, but rather shared the opinion to reiterate that artists are often treated as forced labor instead of people.
---
ORIGINAL STORY (September 10, 2021): SZA appears to have commented on the viral set of text messages that were sent by Kanye West to his recording engineer after he overslept and was seemingly fired. In a series of text message threads between Kanye West and his engineer, the artist allegedly said he is ready to get to work, however, after two hours of radio silence, Ye fired the engineer over text and told them to "find God and "come back when you've found God."
Music fans across the board have reacted to the texts for the past few days, even going as far as calling Ye ruthless. However, some have claimed that it is necessary to have thick skin in this industry. SZA appears to enter the conversation, hinting that sometimes it is necessary to overwork in order to produce great results.
SZA reposted someone else's "unpopular" opinion which stated:
"You don't get 'off the grid' quality of artistry without some extent of forced labor. Sacrifices have to be made for greatness. Everybody tiptoeing these days afraid to cross boundaries or to be exposed. But at the end of the day, your favorite song, your favorite shoe, your favorite garment, your favorite drink wouldn't be created if everybody in the process was in a comfortable state. Labor takes its toll. Somebody at some point sacrificed something unwillingly for it. It's not just the willing ones, sometimes we just need to dig our graves in order to feel alive."
Take a look at the post and Kanye's supposed texts below.
View this post on Instagram
Elsewhere in music, Kendrick Lamar has returned to the charts with his biggest billboard hit in three years.