Kanye Reportedly Made Collaborators Wear YEEZYs and 'DONDA' Merch While Recording
'Ye enforced a strict dress code.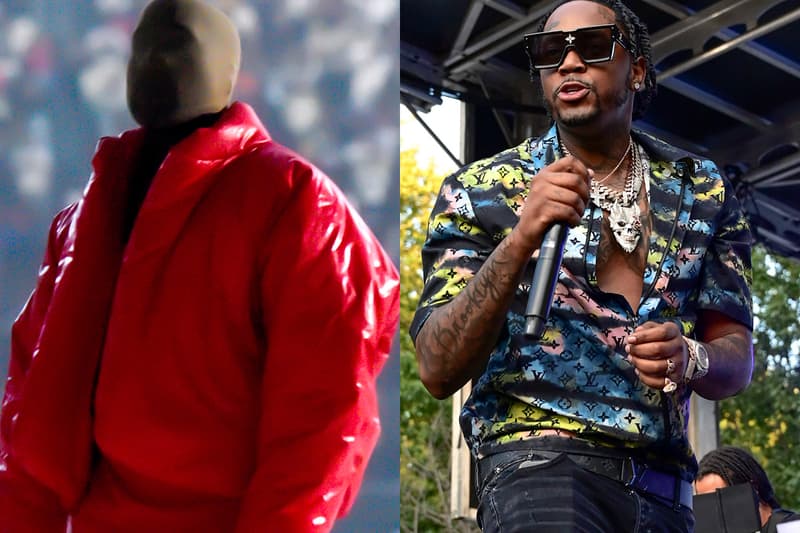 According to Fivio Foreign, Kanye West made his collaborators wear YEEZYs and DONDA merch while recording his latest album.
During Power 106 FM Los Angeles' The Liftoff/L.A. Leakers show, the rapper and songwriter outlined what it was like to work with 'Ye in the studio for DONDA noting the strict dress code during sessions. "When we went to 'Ye's shit he made us all wear like [YEEZYs]. We had the vest on, he made us all wear DONDA merch," said Fivio. "I thought we were on DONDA timing, I guess to get us in [that mindset]."
Adding that the uniforms comprised of DONDA shirts, cargo pants and YEEZY sneakers helped keep the ego of all artists involved in the project in check. Revealing that he will be adopting the same strict dress code and that Kanye West will be producing tracks on his upcoming album, Bible.
"I was telling him like yo, my shit is called Bible, and he said, 'Damn,' You know, he's on that God spiritual sh*t…and I was telling him I'm spiritual and he was like, 'Yo, that's crazy.' He felt like everything was lined up. I felt like that too, though."
Catch Fivio Foreign's interview on Power 106 FM Los Angeles' The Liftoff/L.A. Leakers show below.
View this post on Instagram
In case you missed it, Travis Scott revealed the deeper meaning behind his upcoming Utopia album.