'Jujutsu Kaisen' Fans Think This Chinese Athlete Looks Like Gojo Satoru
Sharing a strikingly similar appearance.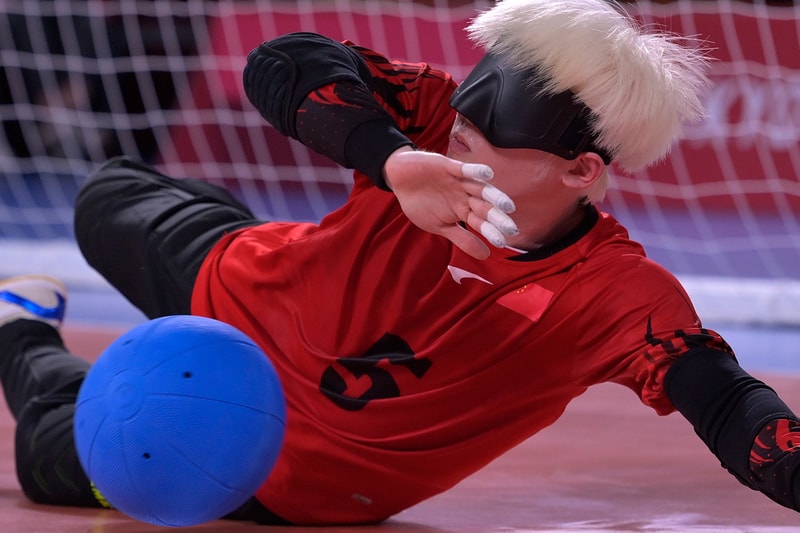 Anime fans tuning into the ongoing 2020 Tokyo Paralympics have found a new obsession. During the Goalball competition section of the international multi-sport parasports event, team China's Hu Mingayao drew an unprecedented amount of attention thanks to his resemblance to Gojo Satoru of Jujutsu Kaisen.
Designed for athletes with vision impairment, the sport of Goalball sees teams of three try to throw a ball with embedded bells into the opponent's goal. The game is centered around ear-hand coordination and originated as a rehabilitation exercise, able-bodied athletes are blindfolded while playing the sport.
Aside from his striking spikey white hair, Hu Mingayao has a similar height and build to the special grade jujutsu sorcerer and a teacher at the Tokyo Metropolitan Curse Technical College. But it is the eye covering worn by Goalball players that really complete the similar look between the Chinese athlete and anime character.
Born in 1995, Hu Mingayao joined the Zeinjhang BlindGoal team back in 2009, winning a championship each time he participated in the national Paralympics. The athlete also won the championship for China at the Asian Para Games and came runner-up in 2014 and 2018. It is interesting to note that Hu Mingayao's white hair color is due to an illness he was born with.
In case you missed it, Rough Simmons recently introduced its K-On!-inspired capsule collection.