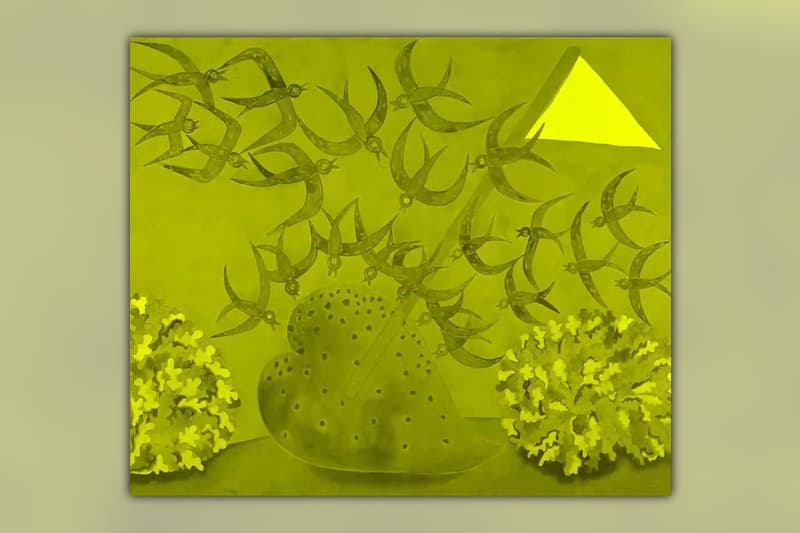 Gary Vaynerchuk and Gallerist Vito Schnabel Partner up to Launch ArtOfficial
A new player in the NFT marketplace.
---
The crypto world was hit hard today after China's most powerful regulators made it illegal to use all forms of cryptocurrencies for transactions. Subsequently, the price of bitcoin plummeted by more than $2,000. However, there are many within the community who are adamant about the emerging currency and art market. Gallerist Vito Schnabel and entrepreneur Gary Vaynerchuk are two such figures, who announced that they will join forces on a new independent NFT platform called ArtOfficial.
The name is a tongue-in-cheek reference to the word "artificial" and is directed at those who doubt the legitimacy of this growing market. Schnabel envisioned the name as "a challenge to entrenched hierarchies that have long privileged painting and sculpture over the many other experimental forms of expression embraced by contemporary artists," according to a news release.
In an interview with Fox, Vaynerchuk stated that "new concepts are tough," alluding to the skepticism that revolved around the internet in the 1990s, along with the similar doubt surrounding the advent of social media. As the first NFT market operated by a commercial gallery, ArtOfficial joins a movement that Vaynerchuk believes is "ushering in a paradigm shift."
The first auction kicked off today and features four works by Italian artist, Francesco Clemente. As with all the NFTs offered on the platform, each will be packaged with an additional experience, such as a live portrait session that Clemente will paint for the buyer of Milarepa's Dream, which is currently valued at roughly $29,000 USD or 10 ETH.
In the first few months, the Ethereum-based ArtOfficial will release a number of unique offerings, such as the first-ever opera NFT by Mason Bates, along with a variety of exclusive artworks.
Elsewhere, Robert McNally has opened his "Metawürst" at KOENIG2 by Robby Greif Gallery.