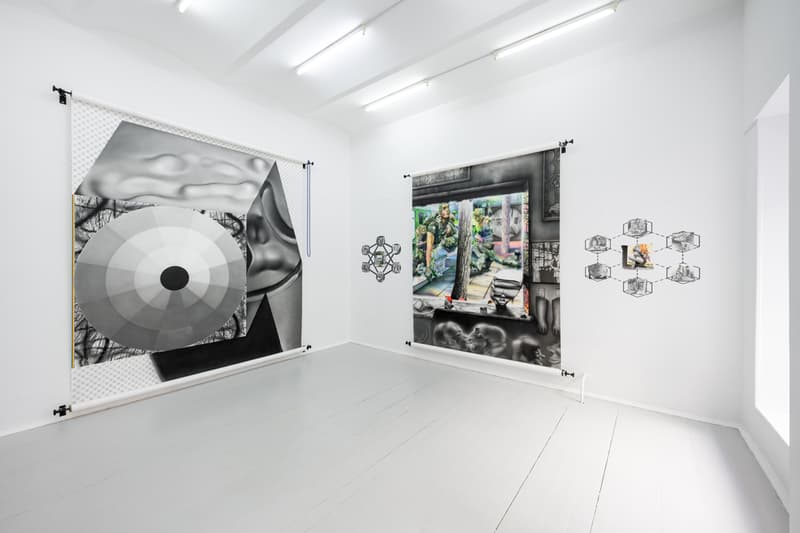 1 of 3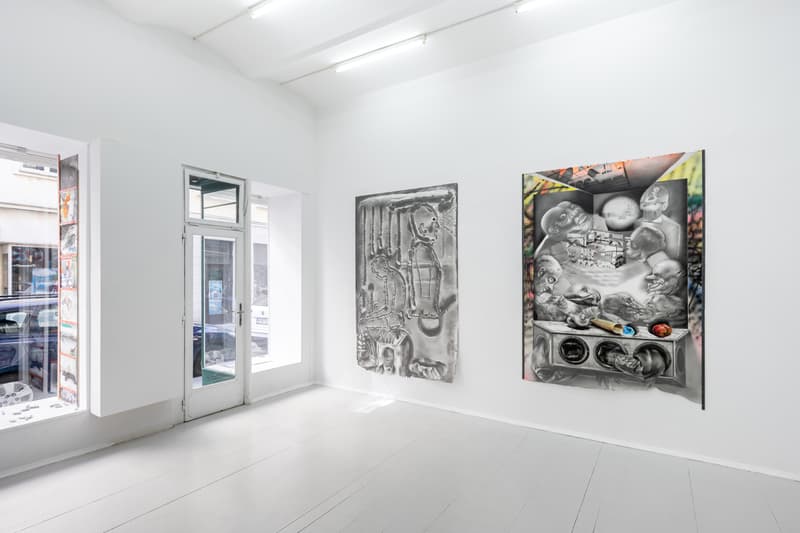 2 of 3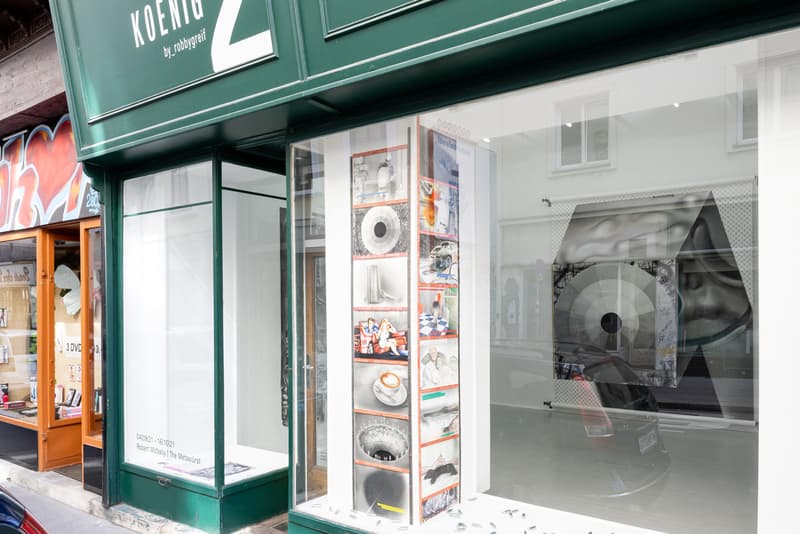 3 of 3
Robert McNally Exhibits "Metawürst" at KOENIG2 by Robby Greif Gallery
Step into the McNally metaverse.
---
Multi-faceted artist Robert McNally presents his first ever solo exhibition "Metawurst" at Austria's Koenig2 by Robby Greif Gallery as part of Vienna Art Week.
"Metawurst" plays on the theme of the metaverse – which for those unfamiliar with the phrase, conceptualizes virtual worlds and augmented realities. Each of the large works act as chapters within the full show but are able to tell their own story independently, open to deciphering like codes on the Internet.
Across the exhibited art, human forms are illustrated in intersectional scenes of colliding fluid shapes and harsh lines. While some pieces in the exhibition use the medium of graphite, a common tendency of the artist, others incorporate colored pencil and acrylic, helping to bring out a 3D perspective.
Following the exhibition, McNally will take on NFT's as he drops his first digital artwork titled 'The Chariot' with Superrare. Until then, visit the "Metawurst" exhibition until October 16 at Koenig2.
Koenig2 by Robby Greif
Margaretenstraße 5, 1040 Wien
Austria
Elsewhere, Steve Aoki highlights his favorite works from Sotheby's 'Contemporary Curated' auction.