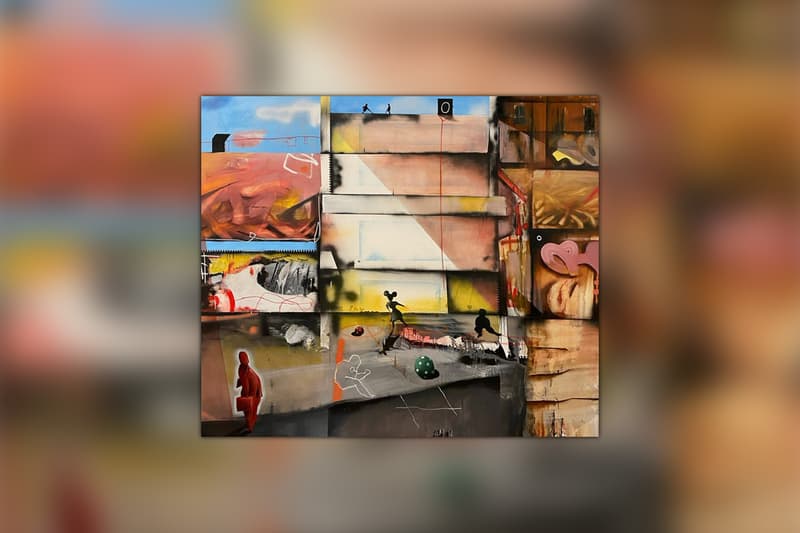 Future Fair Will Commence During Art Week in Chelsea's Starrett-Lehigh Building
After being delayed for a year and a half.
---
New York's Future Fair will finally commence this month after a year and a half delay. The first in-person exhibition will take place on the ground floor of the art deco-lined Starrett-Lehigh building in Chelsea, located just 6 blocks away from the upcoming Armory Show.
Launched in 2020, Future Fair holds transparency and equitability at the core of its mission of cultivating a community of artists and galleries who seek to operate in the global art world. The fair views the galleries on view as shareholders who are included in a profit-sharing plan — splitting 35% of gains made with founding galleries in the first five years. Additionally, exhibitors will be able to see where their investments are being made and how to move forward.
Check out the full exhibitor list below and grab your online tickets, as the Future Fair goes on view from September 9 to 12.
Also opening soon, The Armory Show will move to the Javits Center and feature outdoor installations for the first time.
Future Fair
600 W 26th St,
New York, NY 10001
2021 PARTICIPANTS:

Asya Geisberg (New York, NY) with
ada gallery (Richmond, VA)

Richard Beavers Gallery (Brooklyn, NY) with
Ilèkùn Wa (Brooklyn, NY)

Ross + Kramer (New York, NY & East Hampton, NY) with STEMS (Brussels, Belgium)

MOTHER (Beacon, NY) with
SUNNY NY (New York, NY)

Over The Influence (Los Angeles, CA; Hong Kong, CN; Bangkok, TH) with
REGULARNORMAL (New York, NY)

New Discretions (New York, NY) with
THE PILL® (Istanbul, Turkey)

Dominique Gallery (Los Angeles, CA) with
Elijah Wheat Showroom (Newburgh, NY) and
Superposition (Los Angeles, CA & New York, NY)

slag gallery (New York, NY) with
Galerie RX (New York, NY & Paris, France)

Samsøñ (Boston, MA) with
TERN (Nassau, The Bahamas)

HESSE FLATOW (New York, NY) with
Tyler Park Presents (Los Angeles, CA)

The Proposition (New York, NY) with
Nyama Fine Art (Martha's Vineyard, MA)

Western Exhibitions (Chicago, IL) with
Tatjana Pieters (Ghent, Belgium)

Massey Klein (New York, NY) with
bitforms (New York, NY)

LAUNCH F18 (New York, NY) with
Seasons (Los Angeles, CA) and
Dutton (New York, NY)

SEASON (Seattle, WA) with
Dinner Gallery (New York, NY)

Trotter&Sholer (New York, NY) with
Swivel Gallery (Brooklyn, NY)