WWE and Goldin Auction Rare 'SummerSlam' Memorabilia
Fans will also have a chance to win a tour of WWE's Warehouse with Triple H.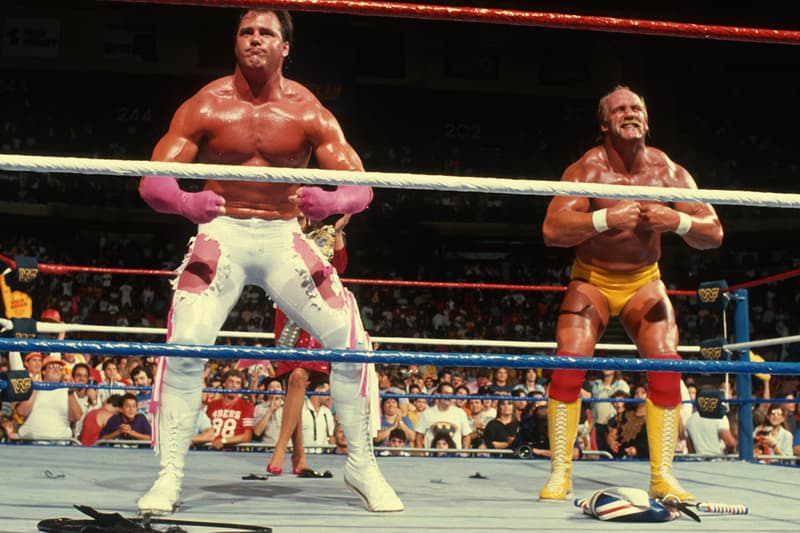 Goldin Auctions is partnering with WWE to auction off some of the most noteworthy collectibles from the sport.
Highlighting the event is a billion-dollar bill featuring and signed by Vince McMahon, WWE Chairman and CEO. The bill if one-of-a-kind and a 1-of-1 "Billionaire Bucks" t-shirt are also set to be up for auction. An unsigned t-shirt will also be up for grabs at auction. Fans have a chance to win a tour of WWE's Warehouse with Triple H, along with two tickets and a behind-the-scenes experience at WrestleMania and have a meet-and-greet with the Undertaker.
In addition to these special experiences, seven WWE SummerSlam memorabilia items including the barbwire baseball bat Ric Flair used in his victory against Mick Foley is up for auction as well. Fans can also bid on the shears Brutus "The Barber" Beefcake and Hulk Hogan used, Big Boss Man's nightstick he used against Koko B in 1988 and Randy Orton's Money in the Bank briefcase. Other items include the SummerSlam banner and ring skirts used in the '80s and '90s.
The auction is currently open online at Goldin Auctions.
In case you missed it, this Shiny Pokémon collector needs one more $30,000 USD card to complete his set.