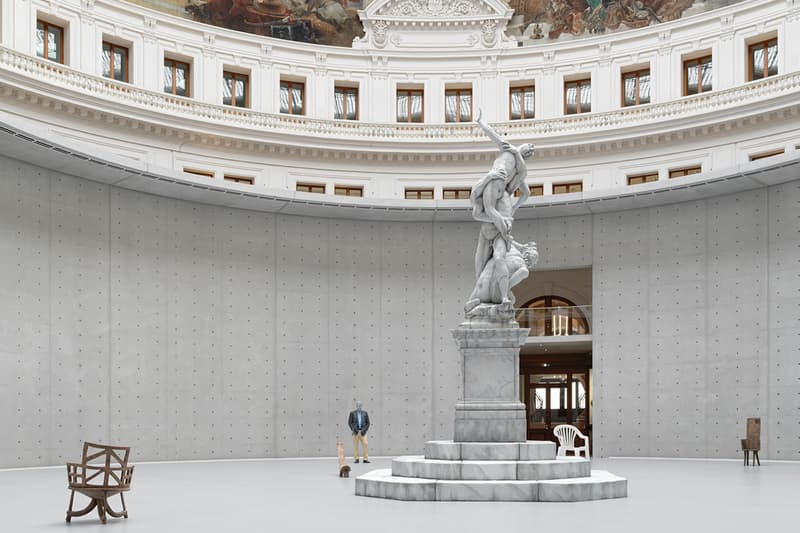 1 of 6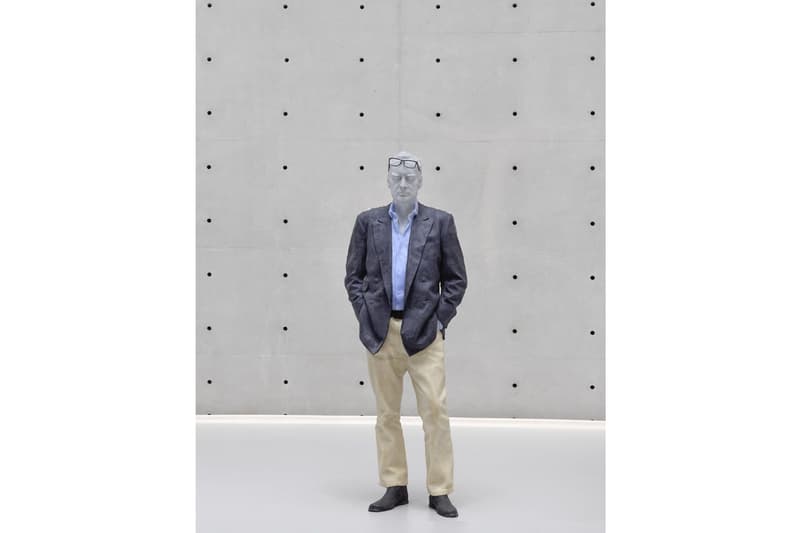 2 of 6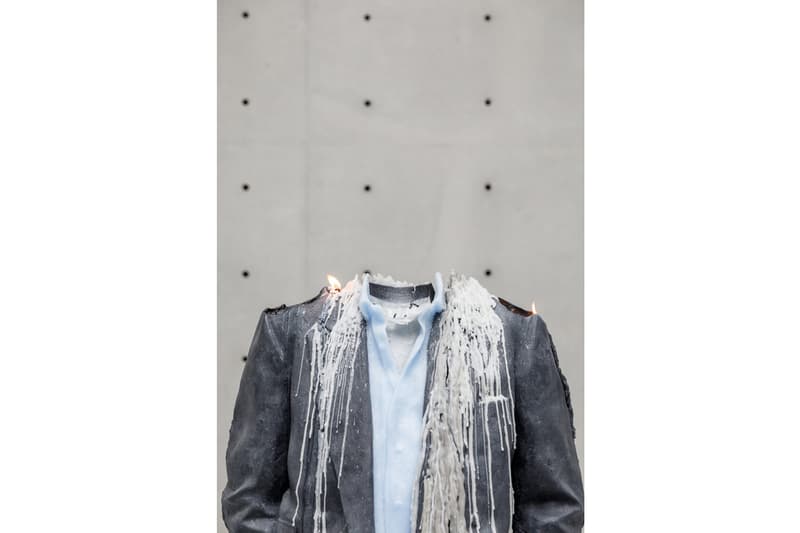 3 of 6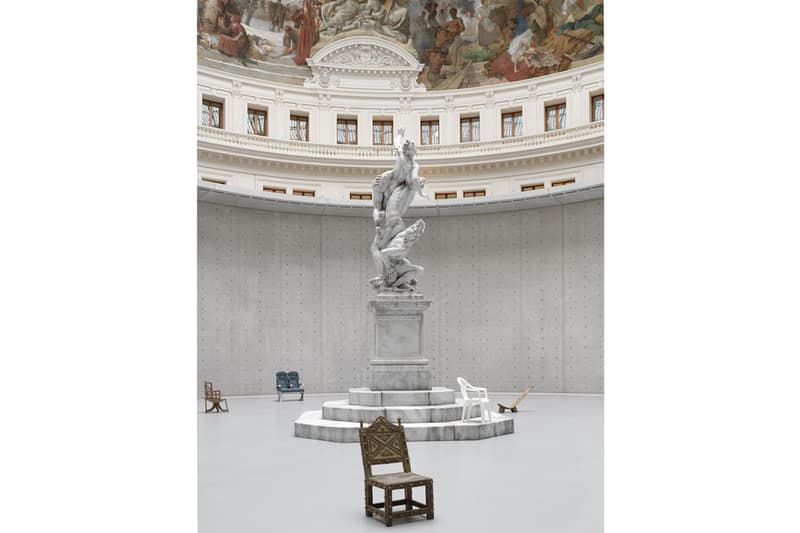 4 of 6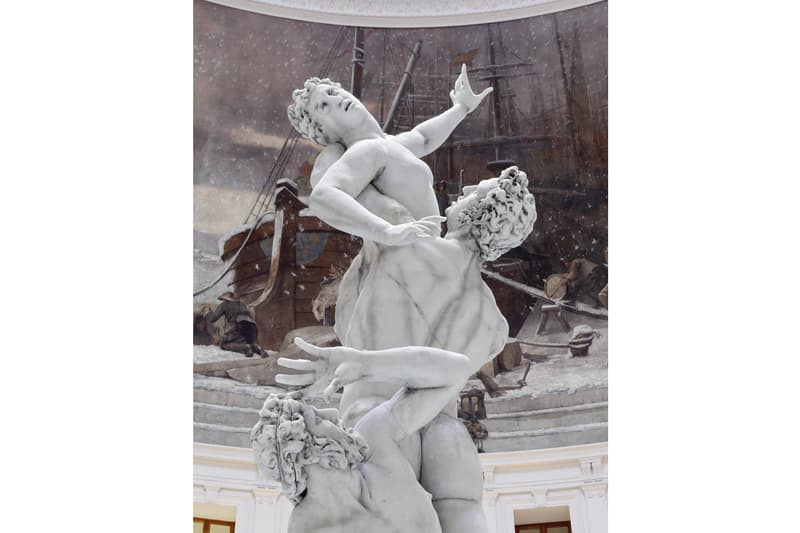 5 of 6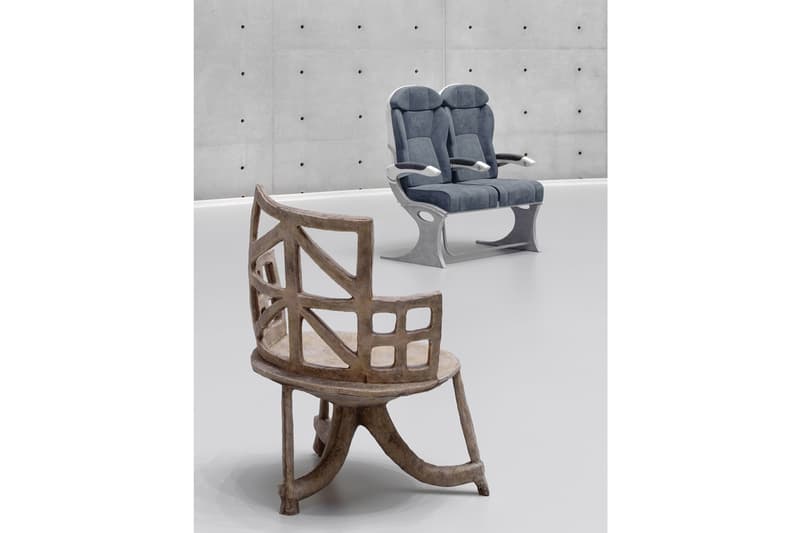 6 of 6
Urs Fischer's Latest Exhibition Is Literally Melting Away in Paris' Bourse de Commerce
On view until December 31 (or until the wick runs out).
---
All exhibitions have a cut-off date, but for Urs Fischer's latest show, you have to witness it before the candle (literally) burns out. For the first time in France, the Swiss artist brings his large-scale candle sculptures to the center Rotunda of the Bourse de Commerce in Paris.
The wax sculptures, such as a life-size replica of Giambologna's The Abduction of the Sabine Women (1579-1582), is seen slowly melting away on a plinth similar to those seen in Italian plazas. Other works include a replica of Fischer's friend and artist, Rudolf Stingel, along with seven chairs, some of the originals being housed at the Musée du Quai Branly Jacques Chirac.
"Before being lit, this ensemble of candles encapsulates mastery, realism, verticality, and virtuosity but over the course of the exhibition, as the candles burn, these values ​​are inverted by the workings of chance and entropy: the sculpture becomes informal, even formless. The wax liquefies, and that which seemed perennial and genuine, turns out to be fragile and fictitious," according to a statement on the ephemeral work.
You can buy tickets to Urs Fischer's burning wax sculptures, which are currently lit in the Rotunda of the Bourse de Commerce until December 31 (or until the wicks burn out).
Further inland, Sprüth Magers has unveiled a hypnotic new exhibition by artist George Condo.
Bourse de Commerce
- Pinault Collection
2 Rue de Viarmes,
75001 Paris, France