Soulland's SS22 Collection "Love and Tragedy" Is Whimsical, Techy, and Sustainable
While also presenting a new collaboration with Li-Ning, cow print loafers, minimal clogs, and an NFT look.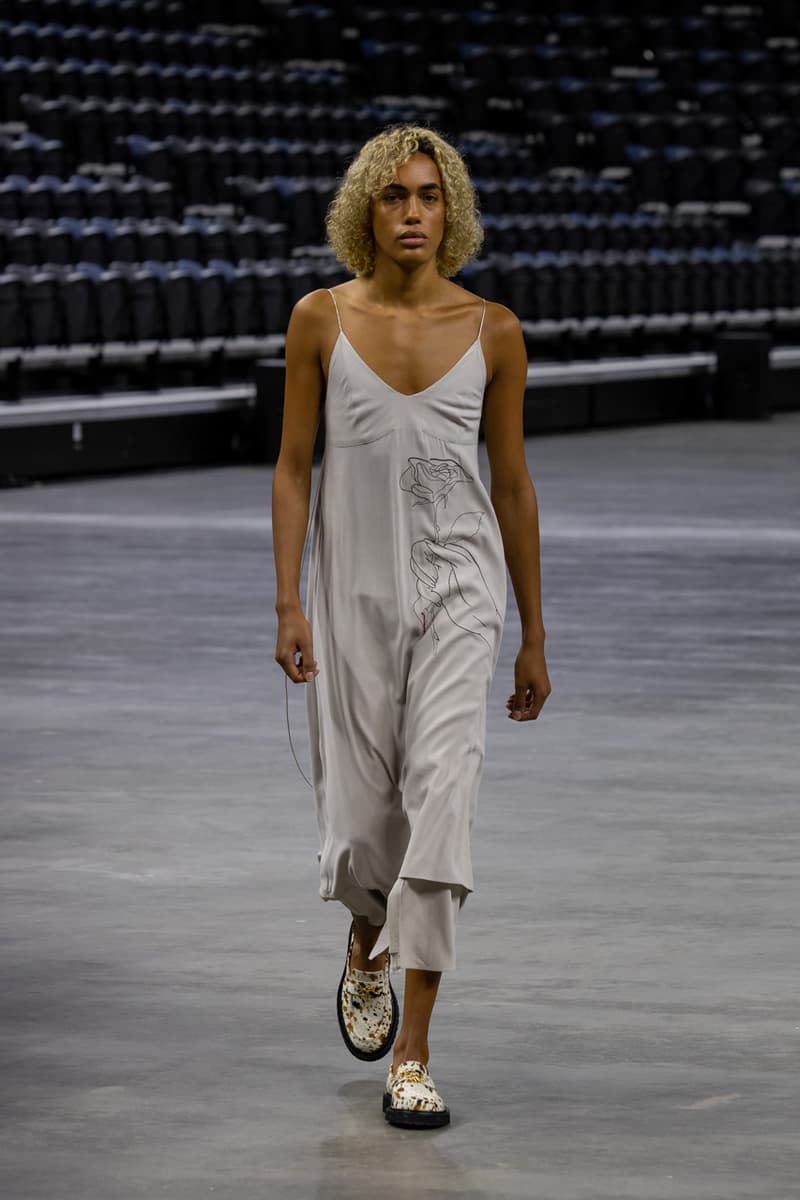 1 of 38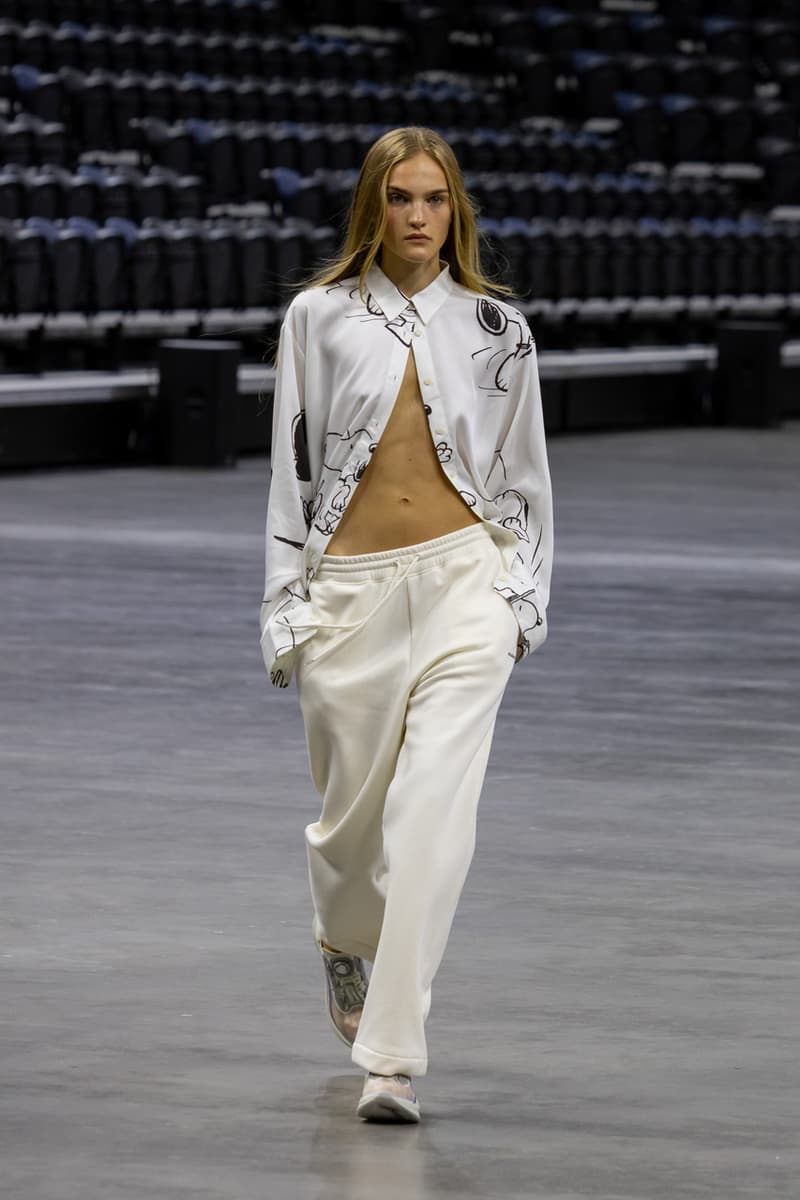 2 of 38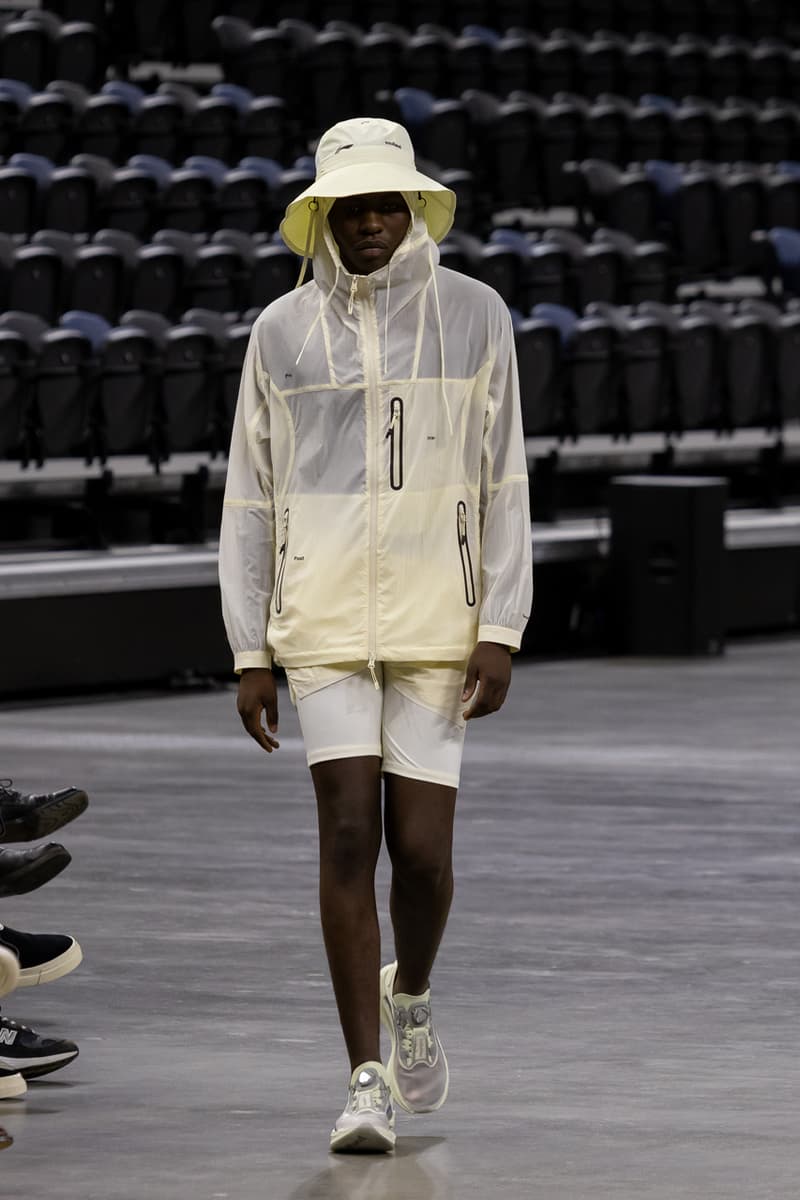 3 of 38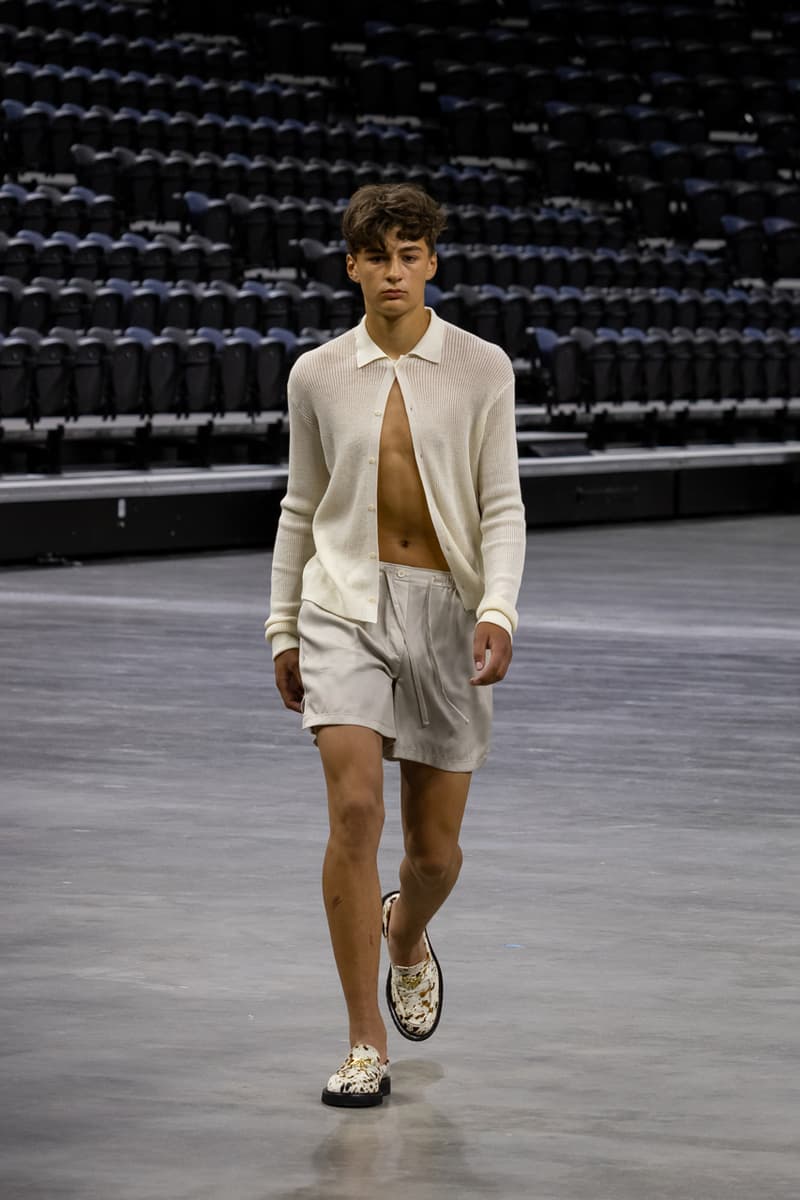 4 of 38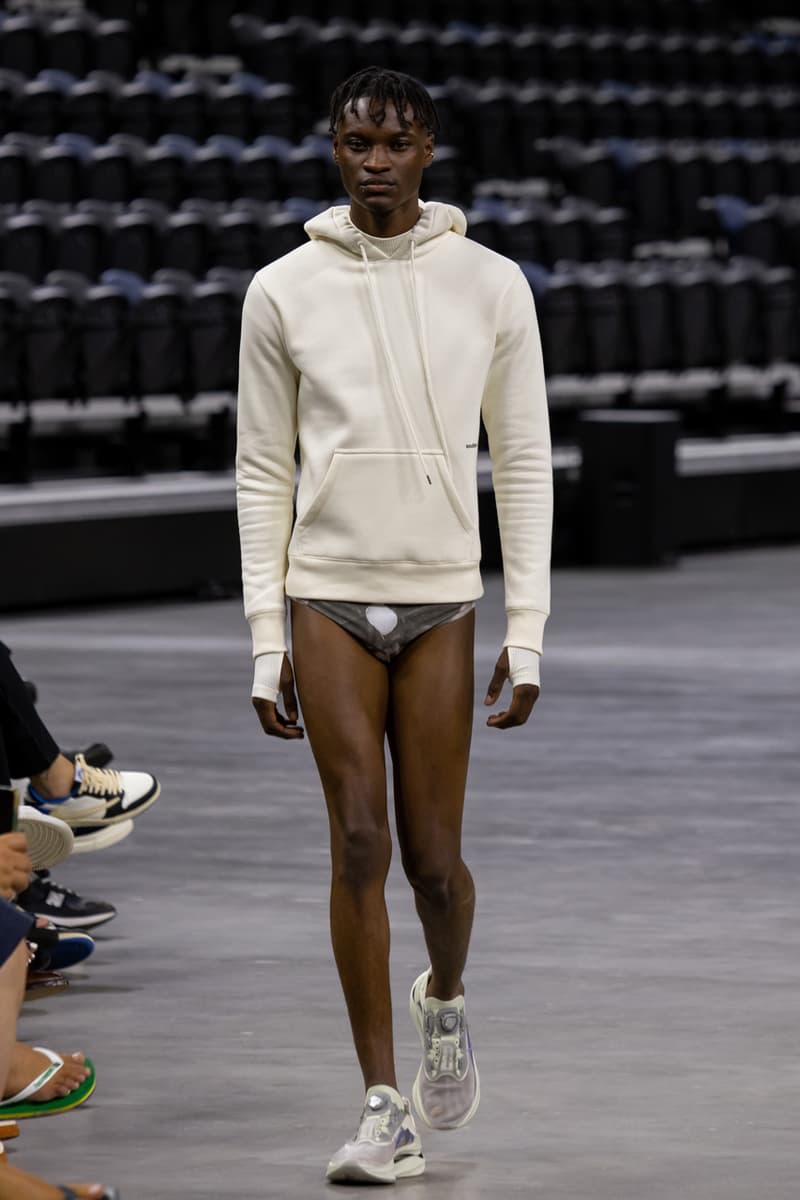 5 of 38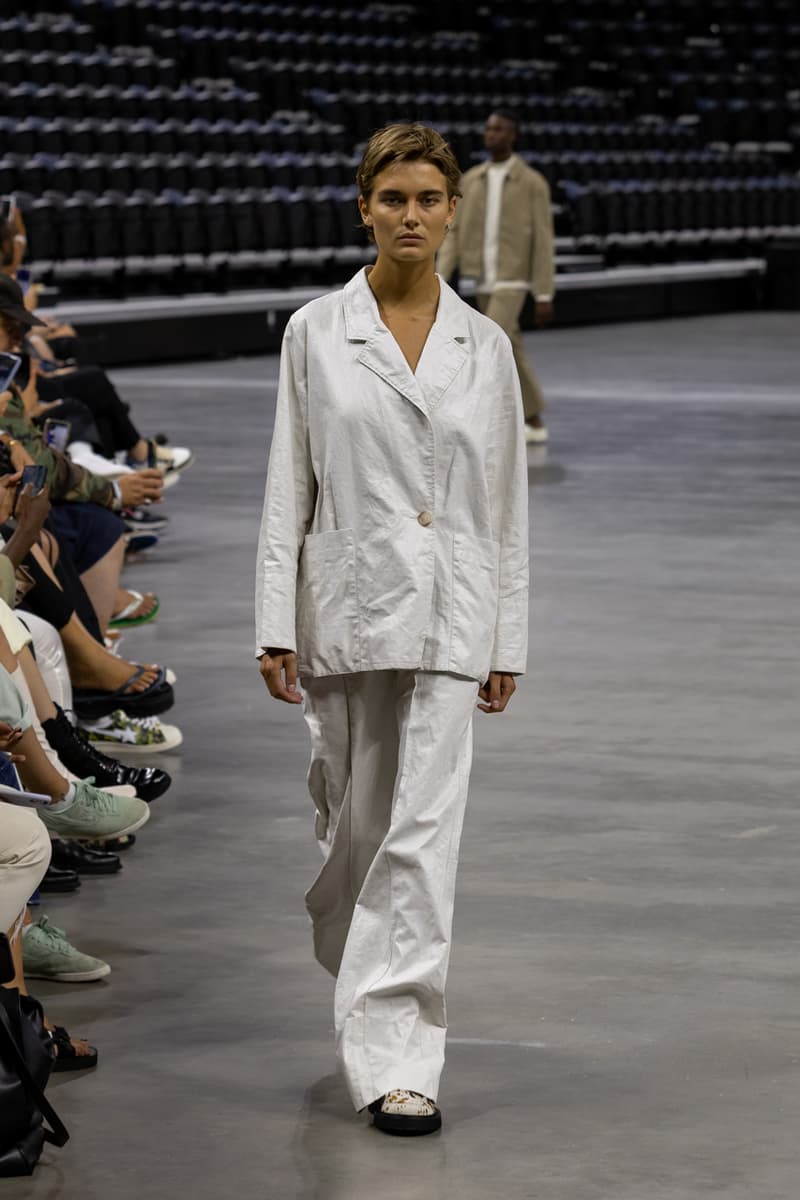 6 of 38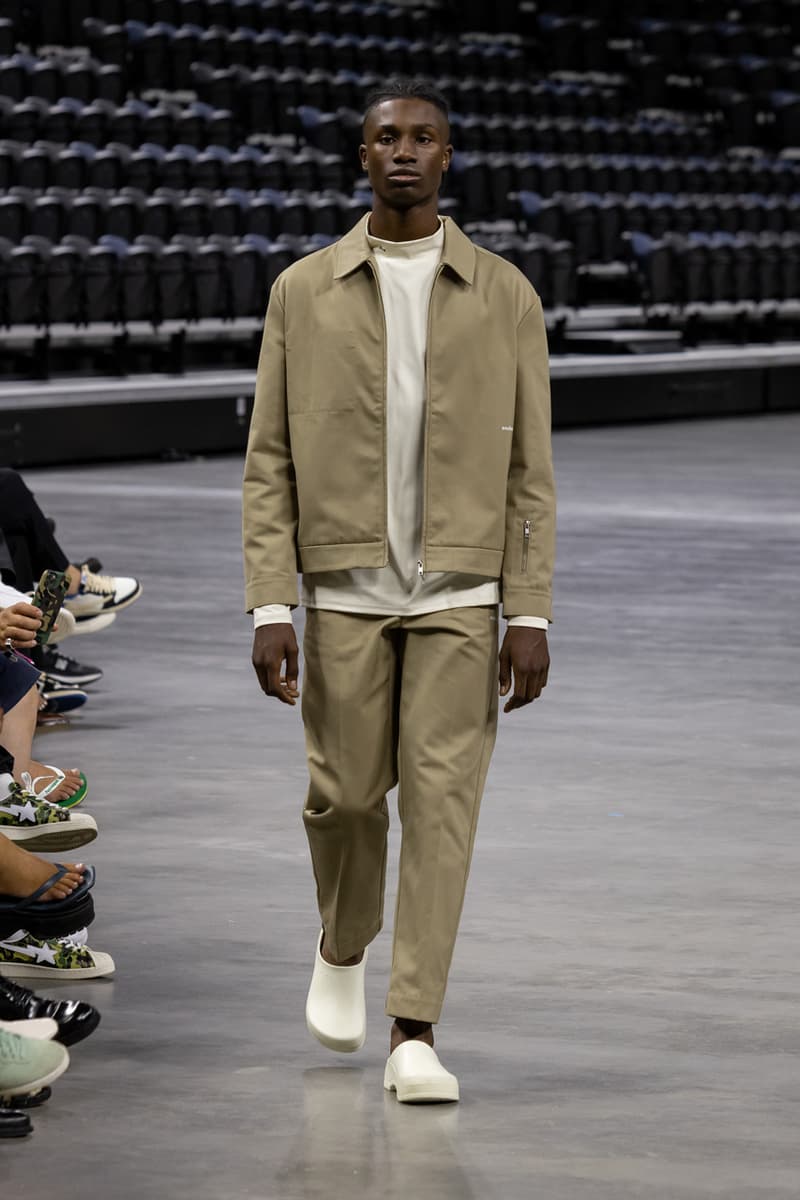 7 of 38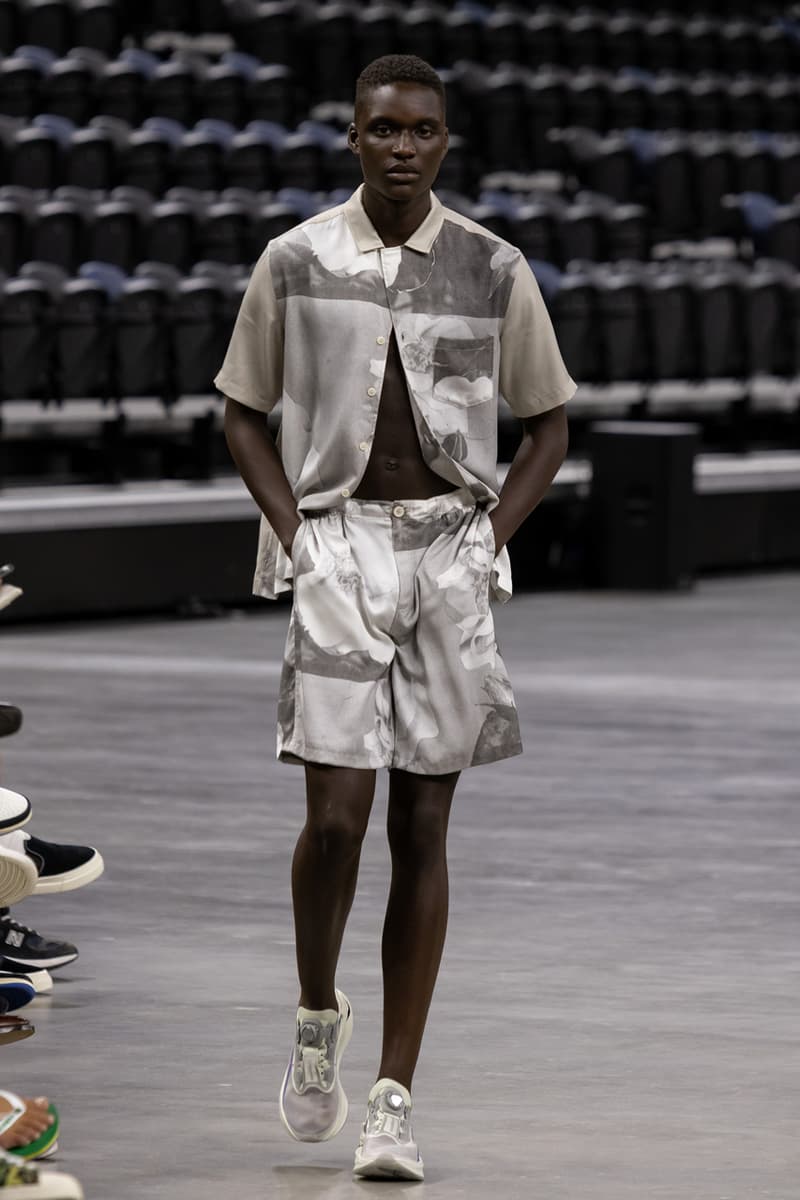 8 of 38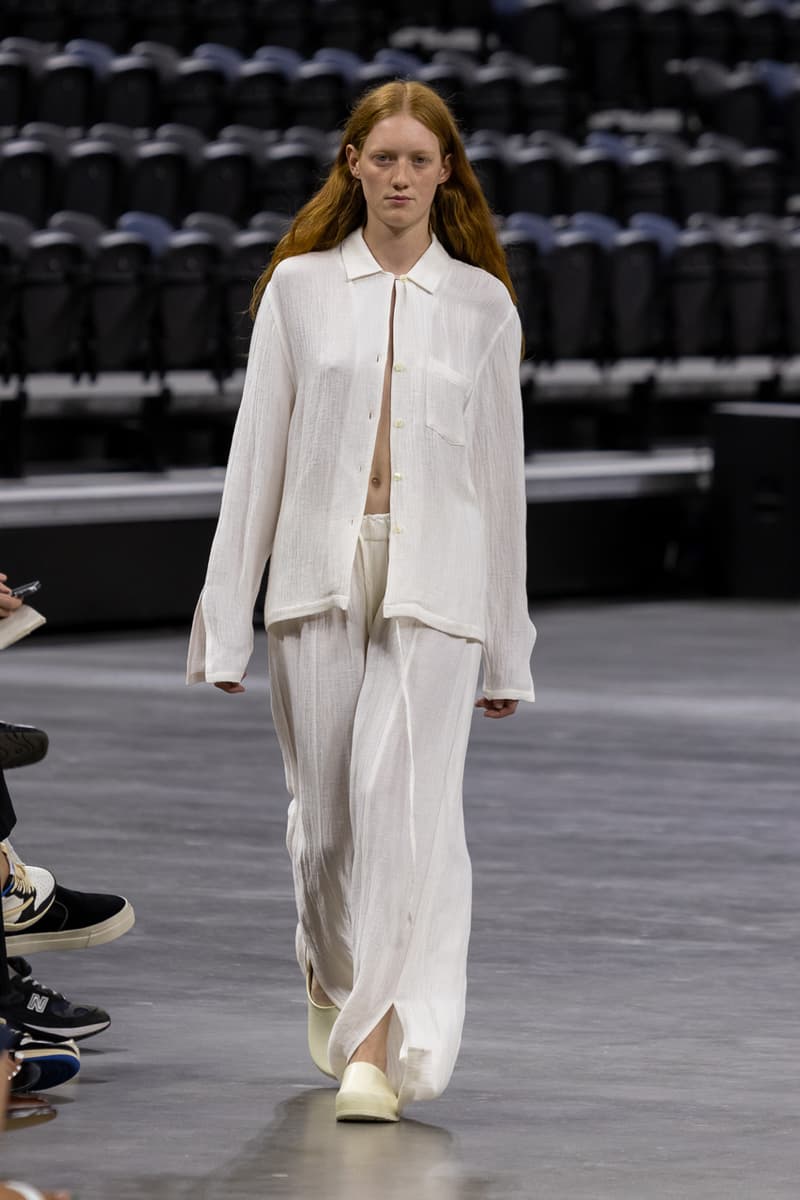 9 of 38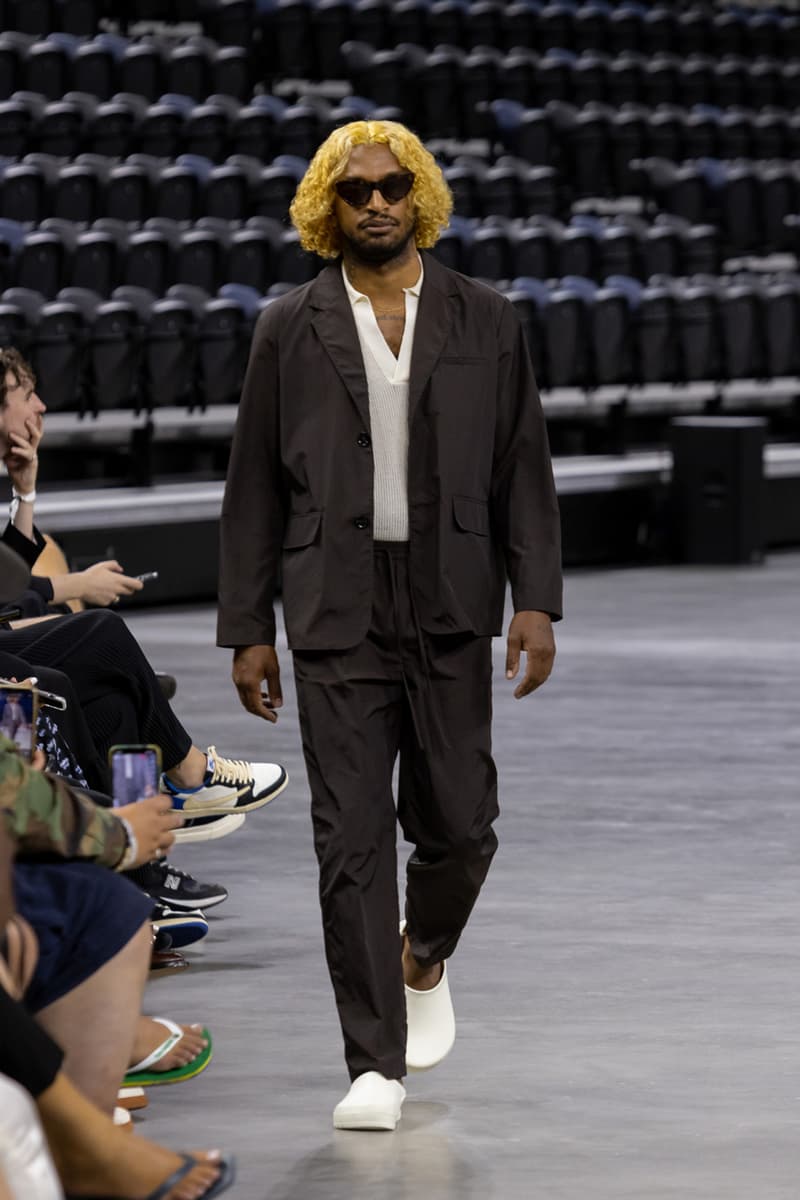 10 of 38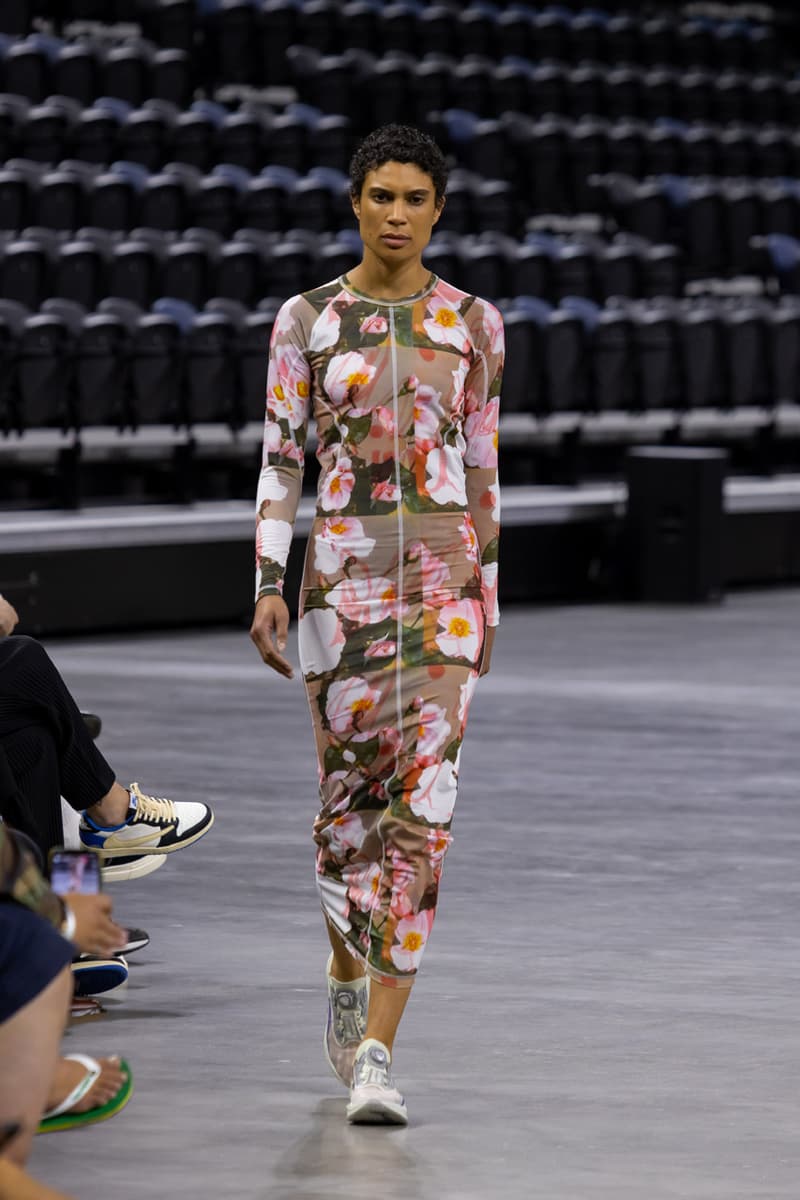 11 of 38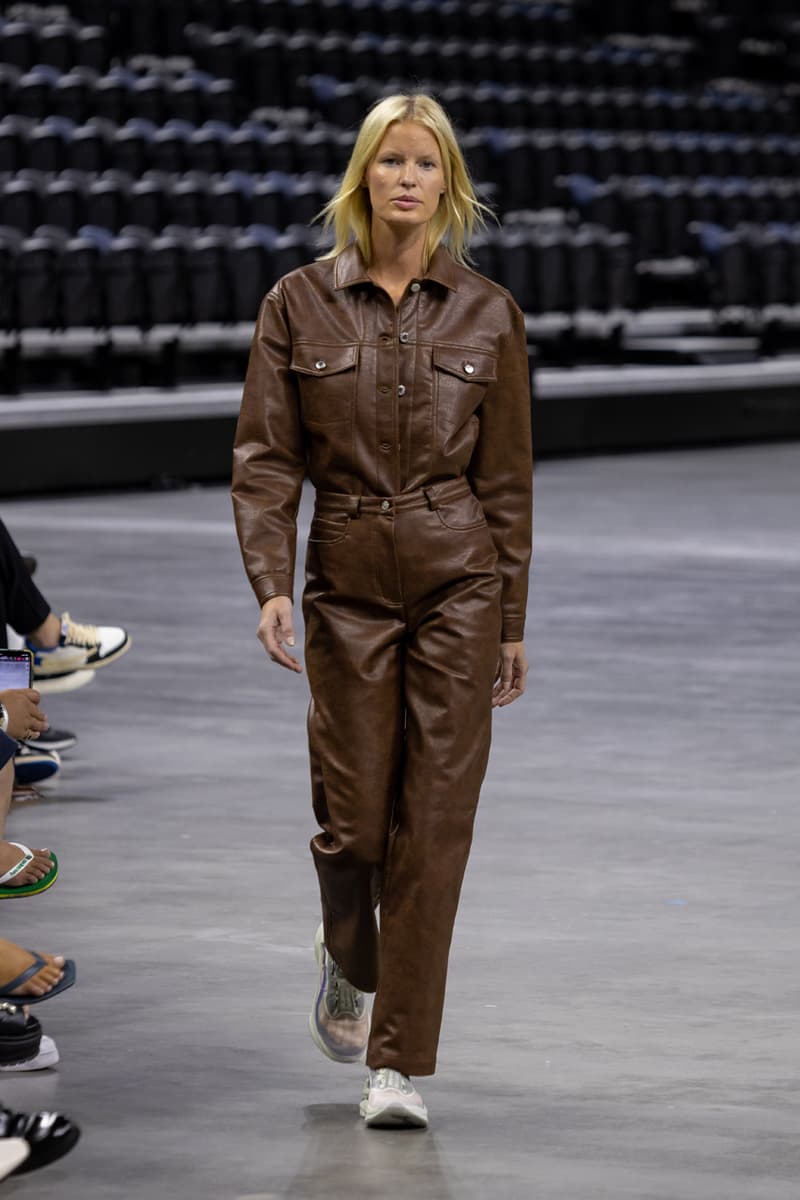 12 of 38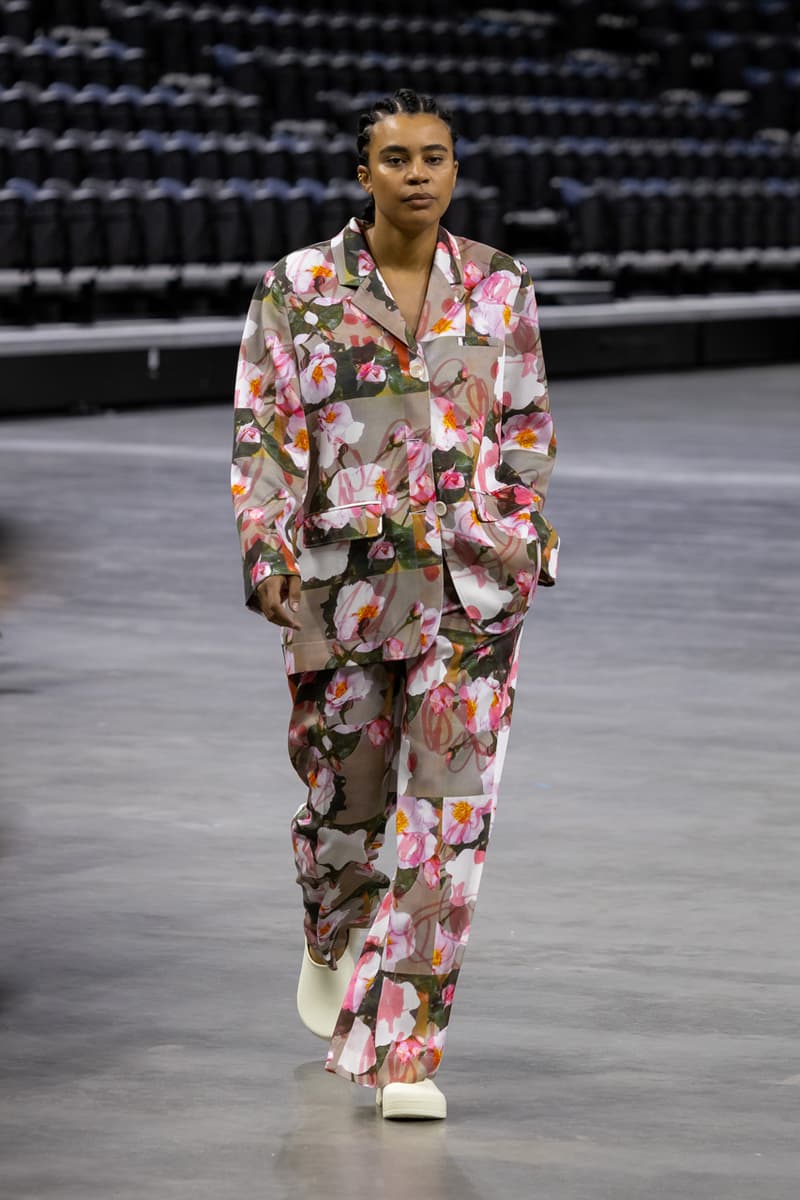 13 of 38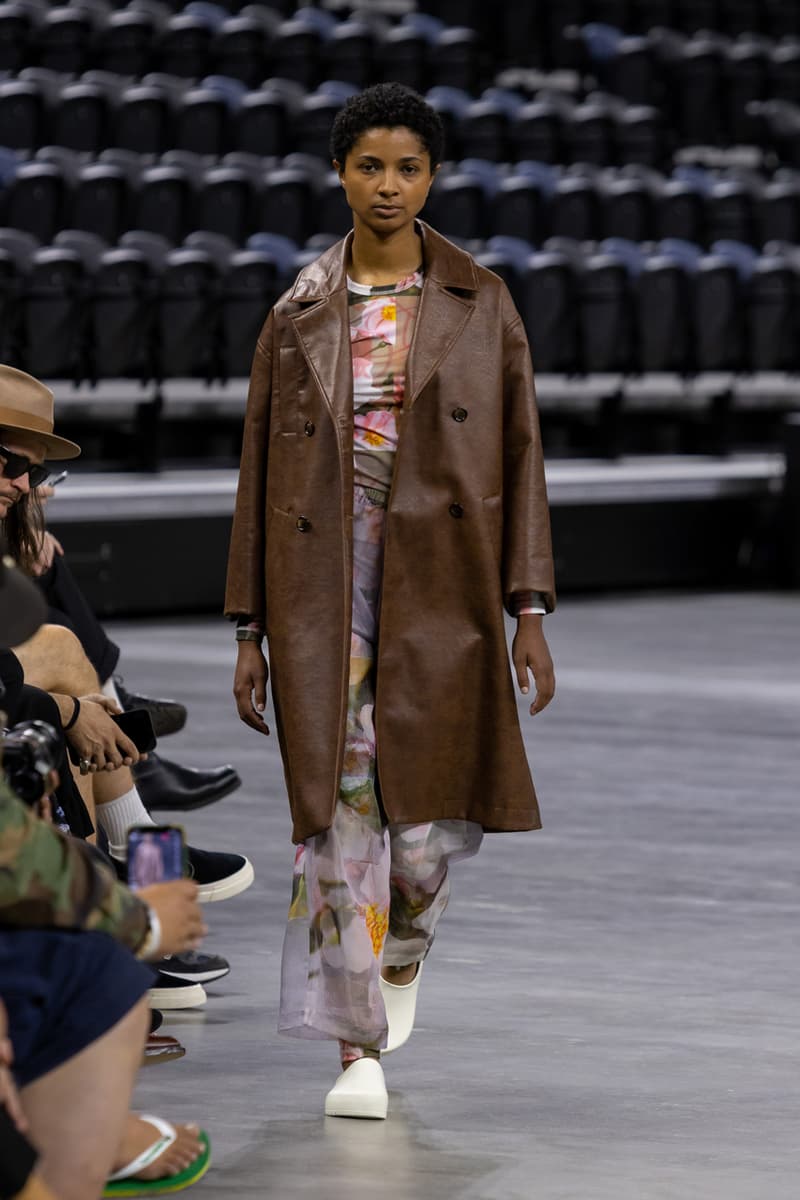 14 of 38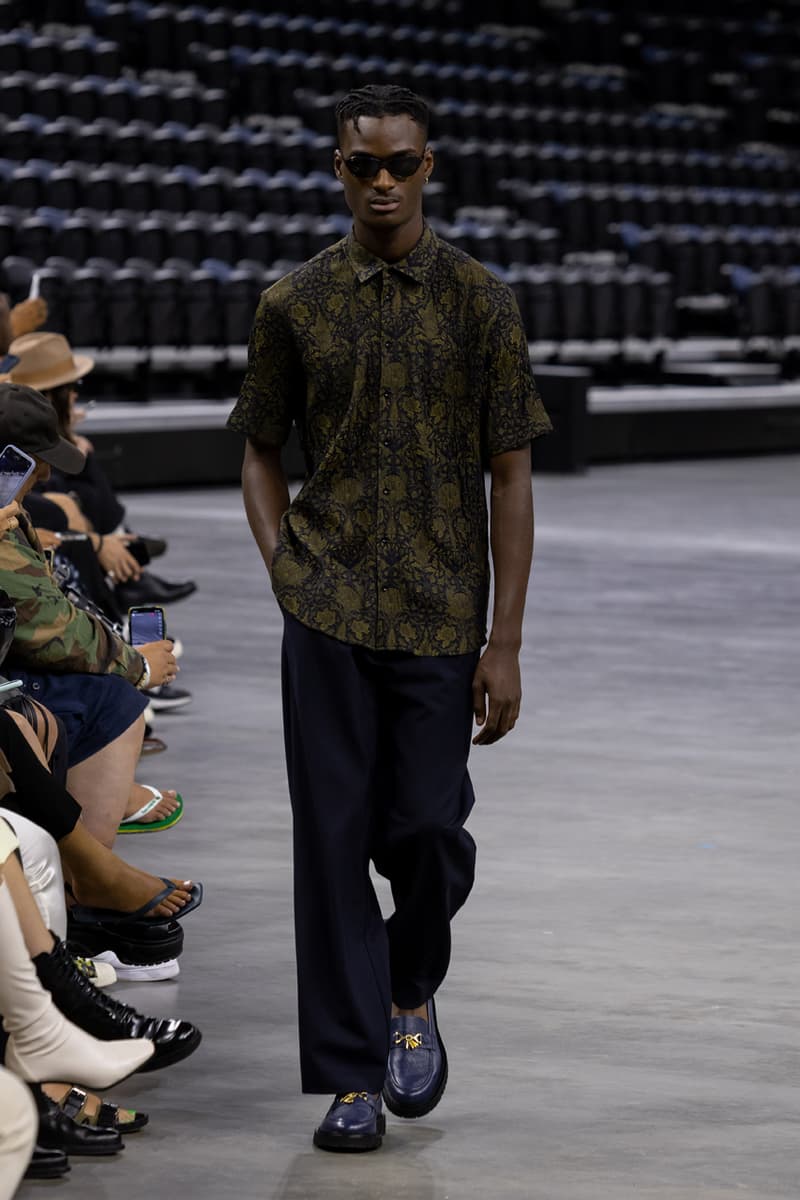 15 of 38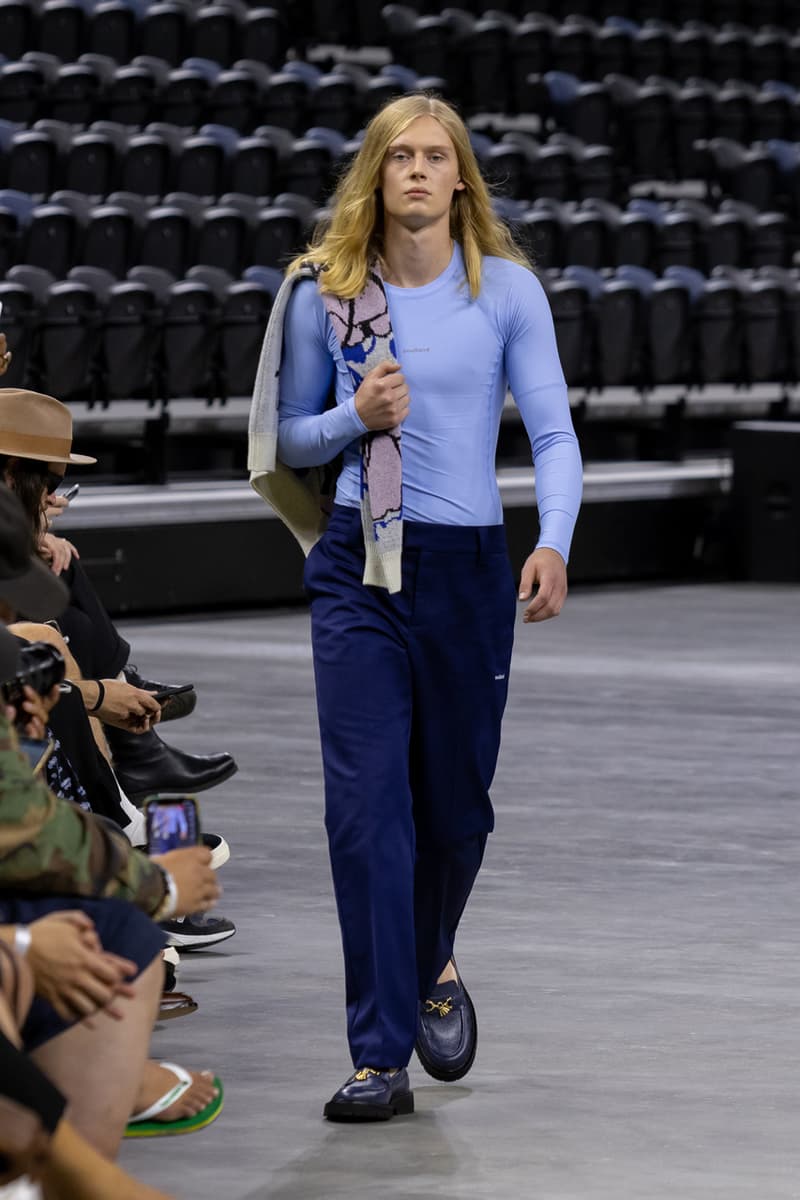 16 of 38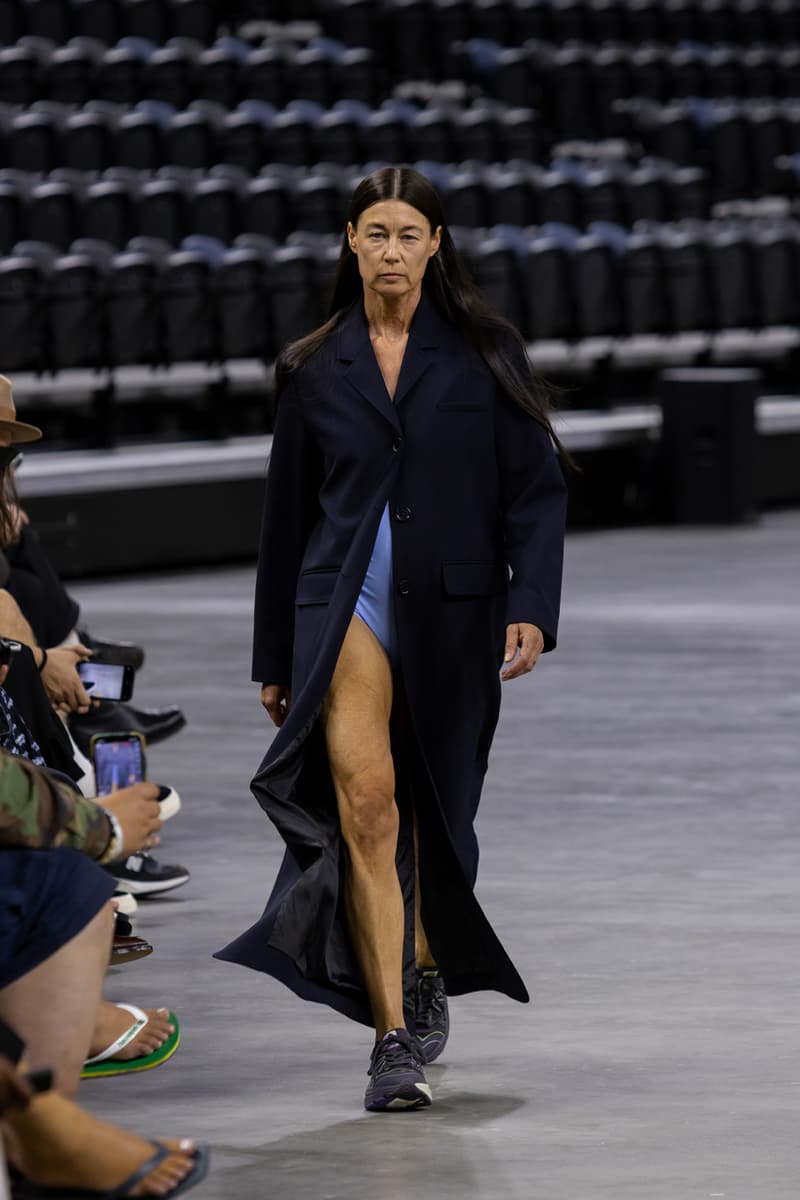 17 of 38
18 of 38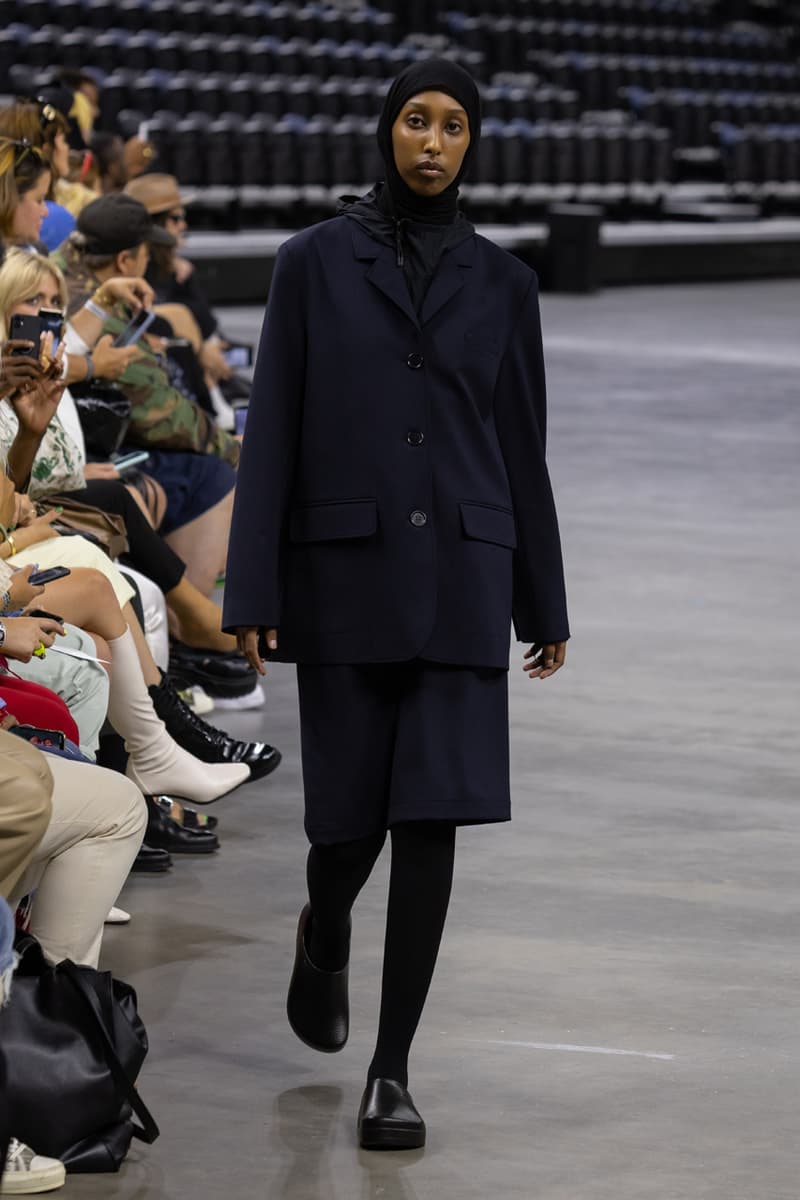 19 of 38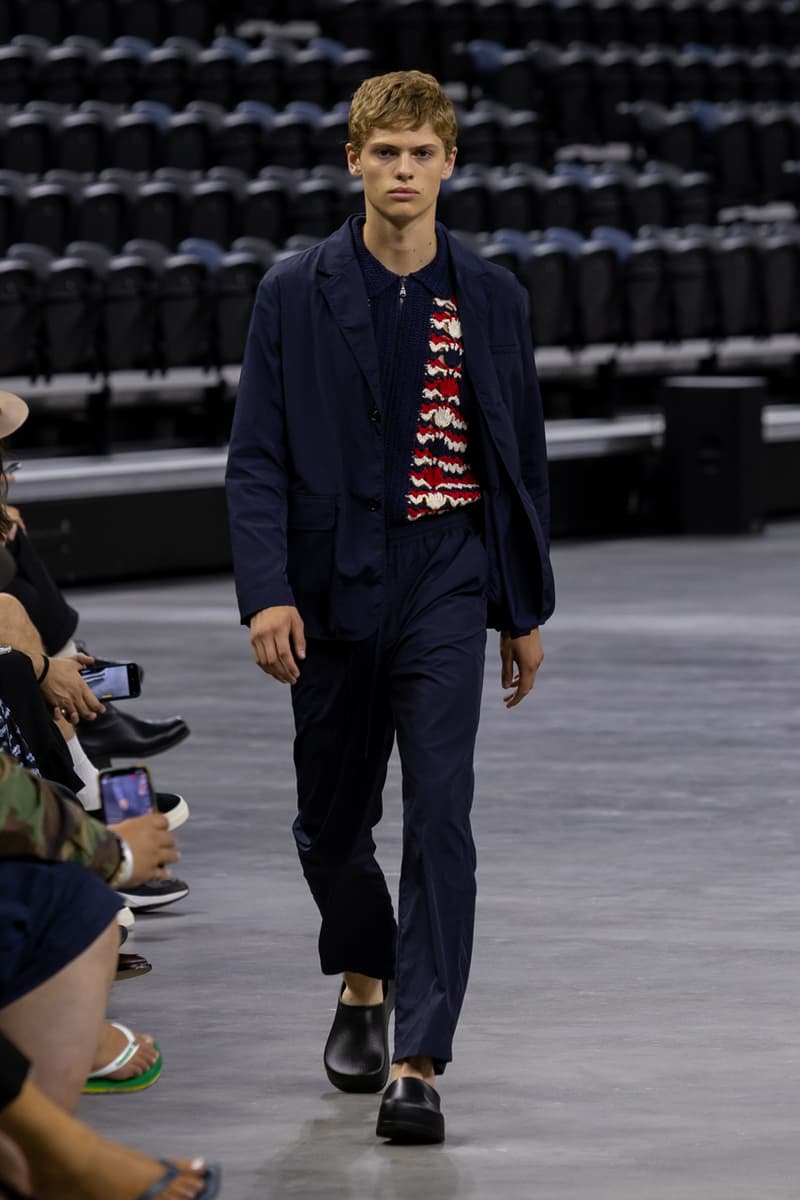 20 of 38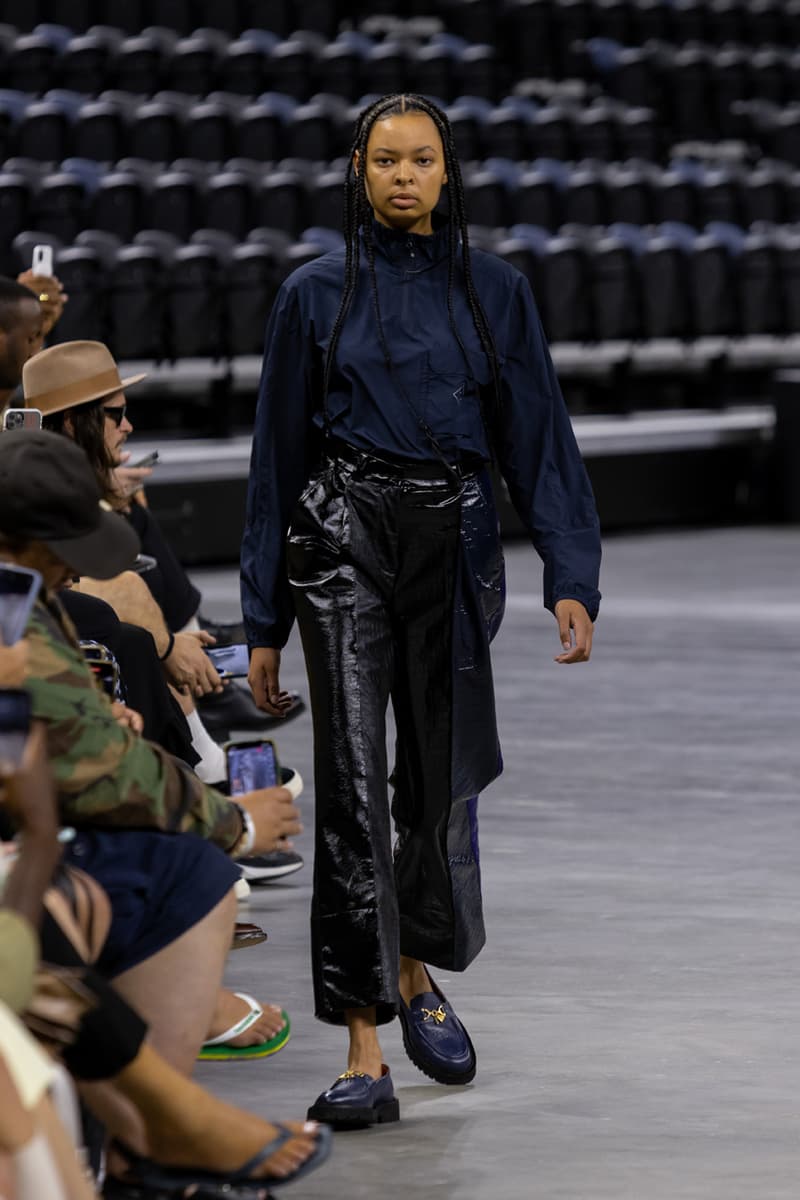 21 of 38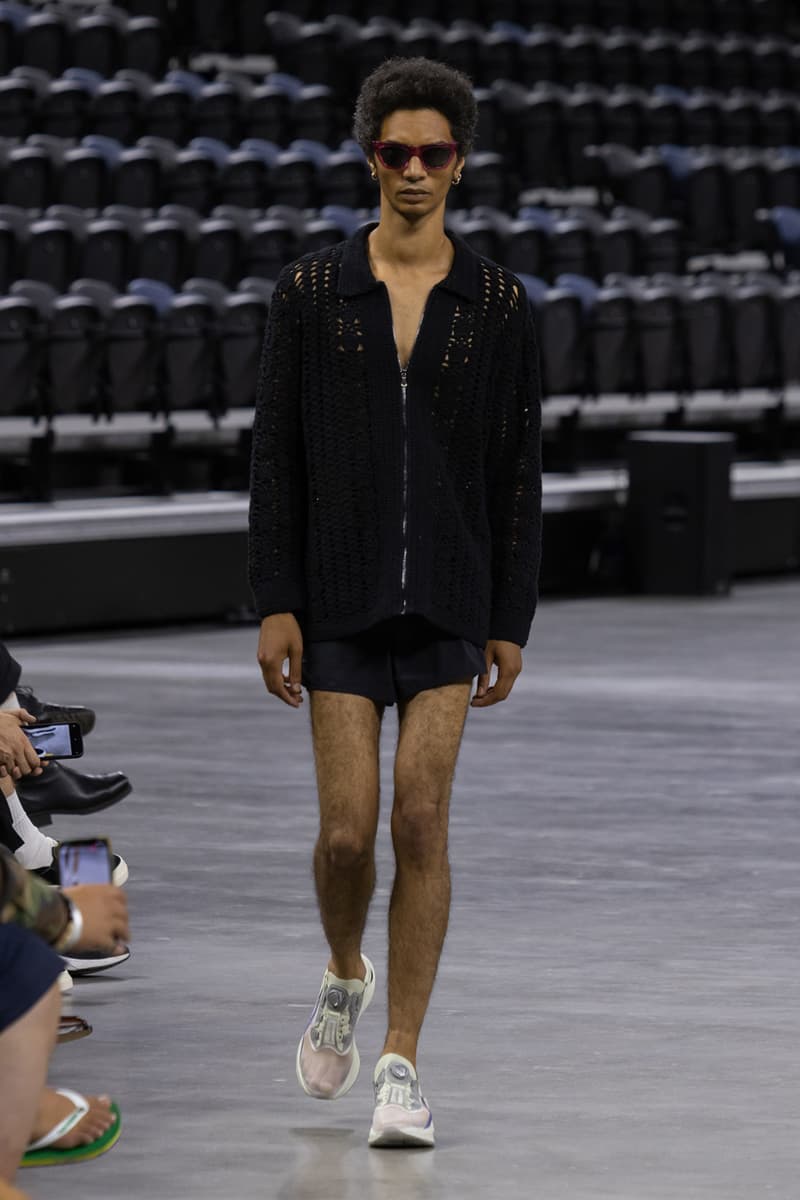 22 of 38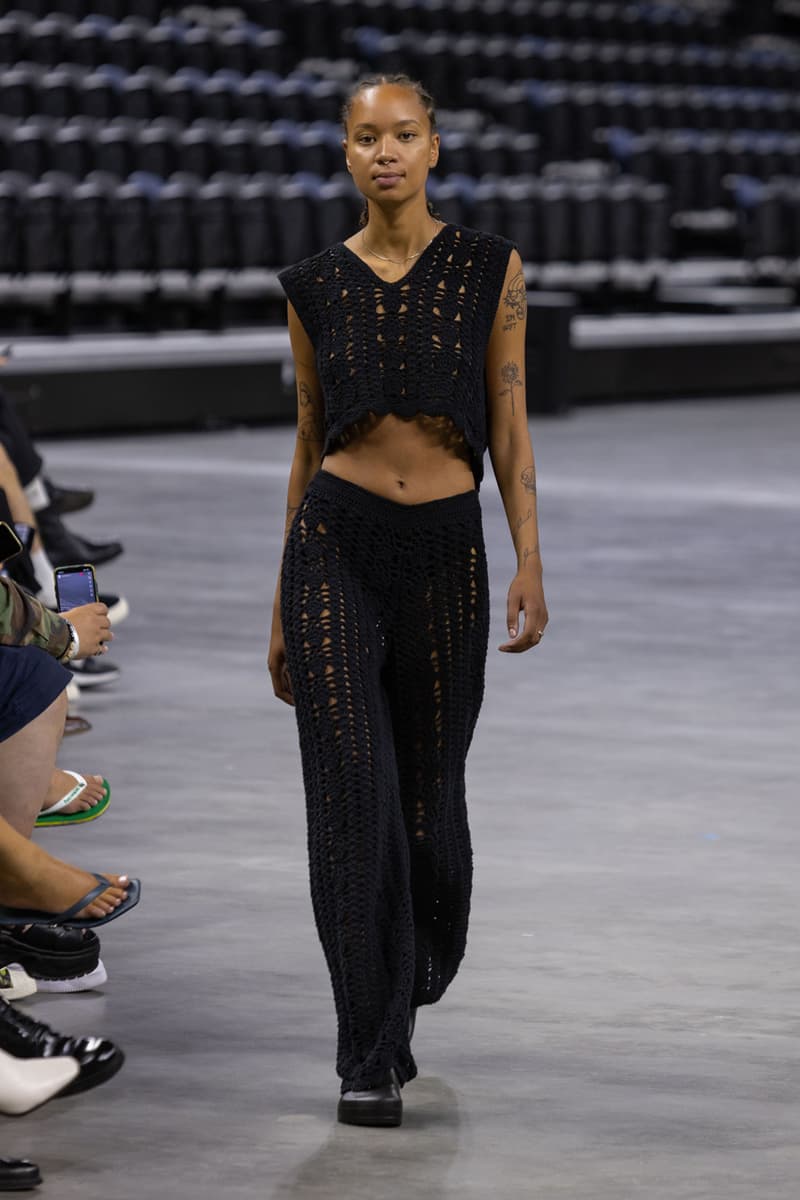 23 of 38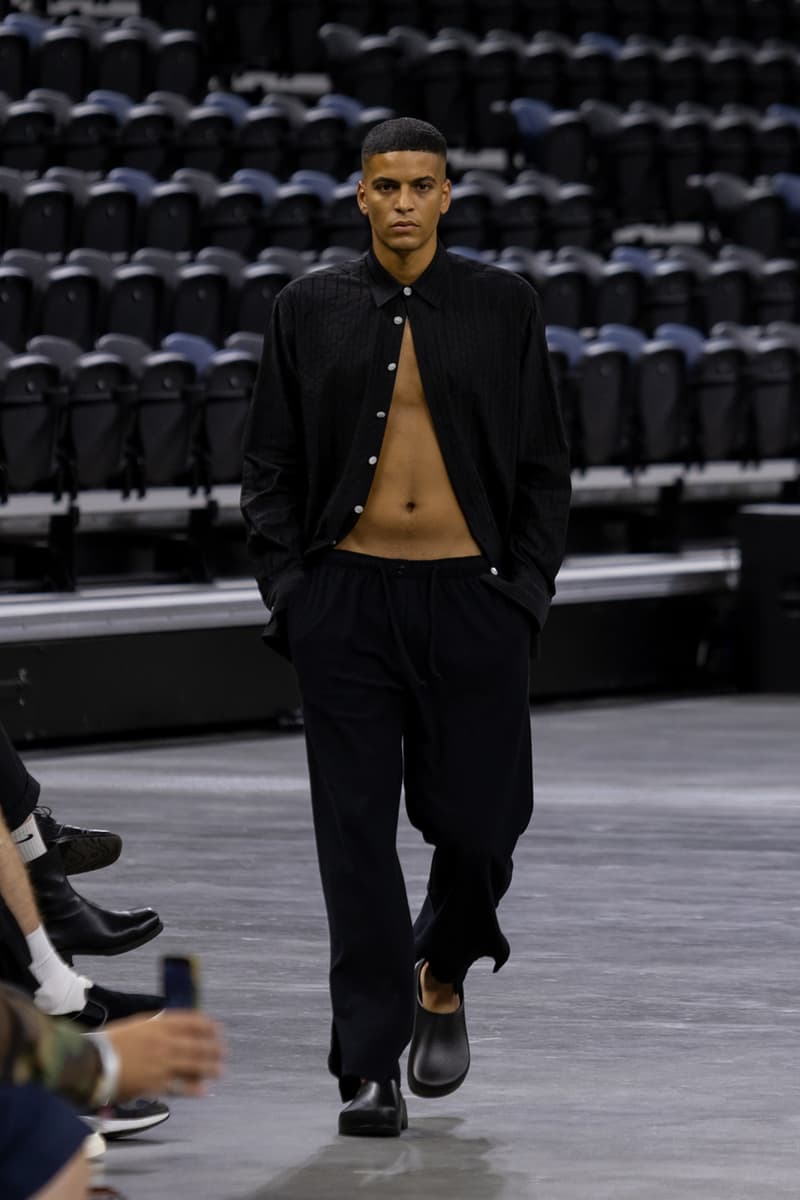 24 of 38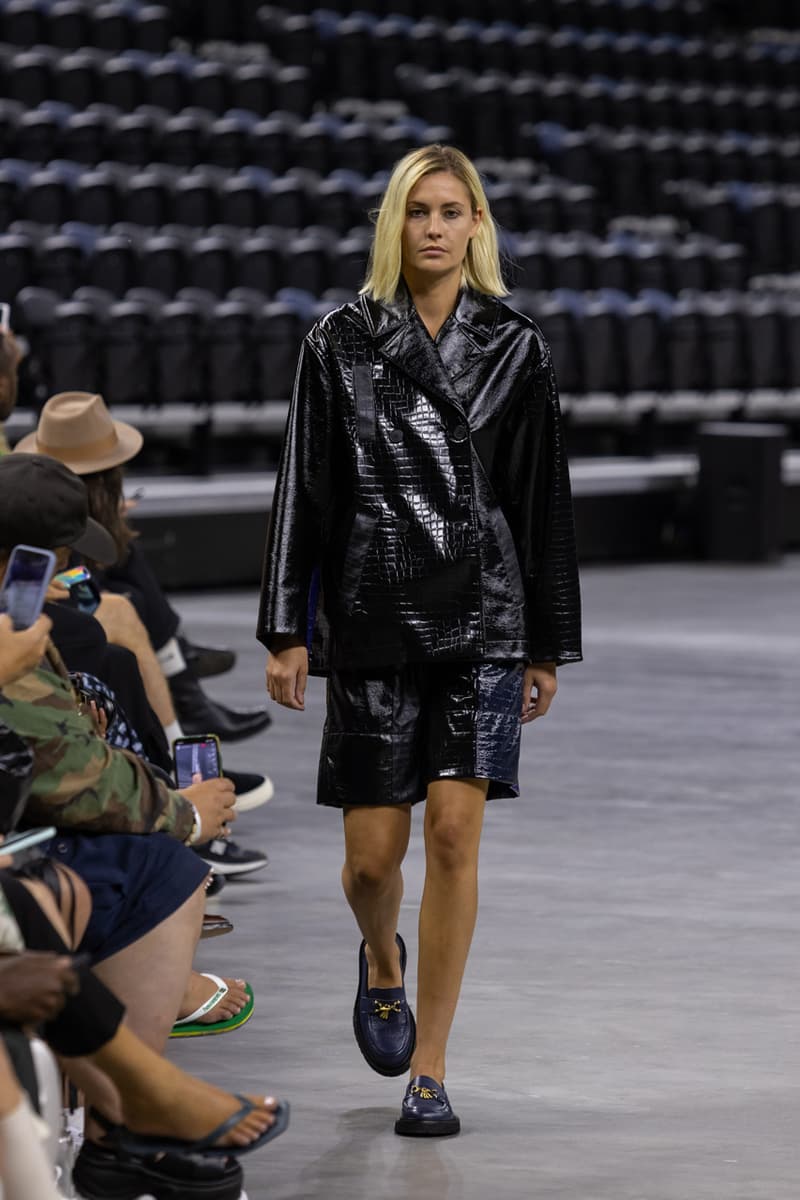 25 of 38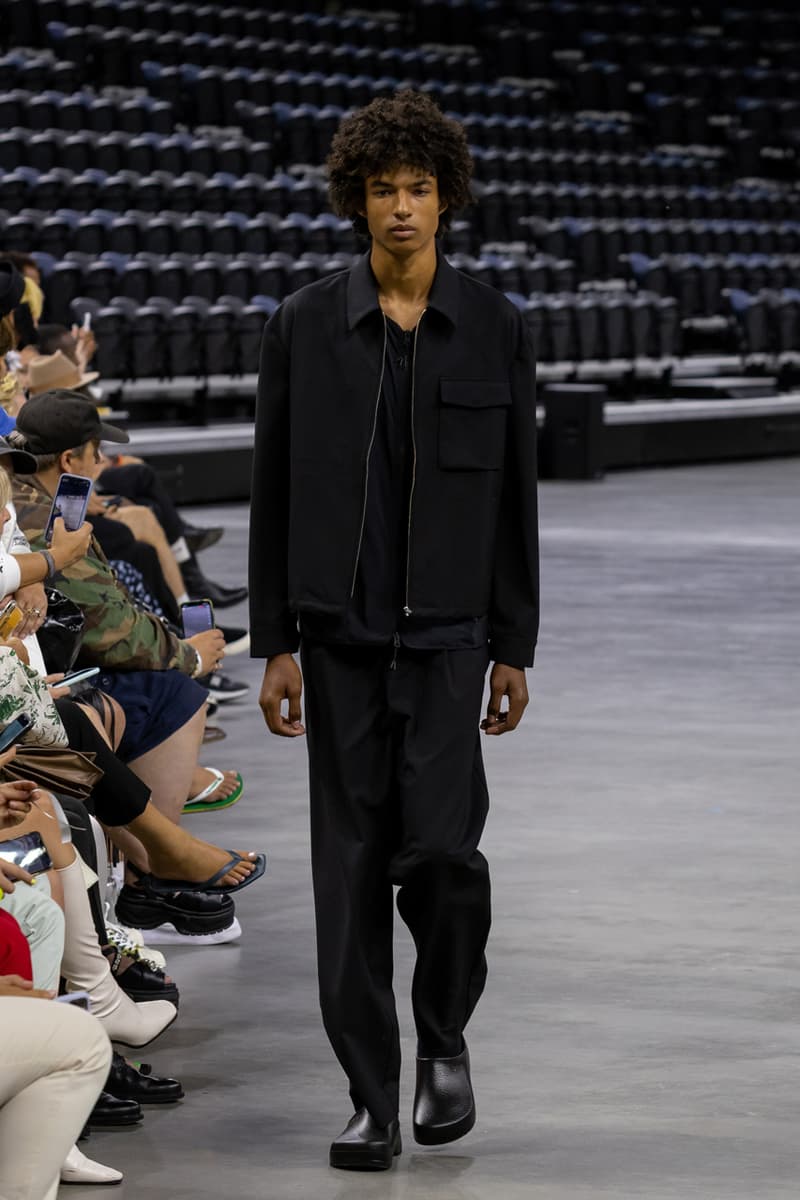 26 of 38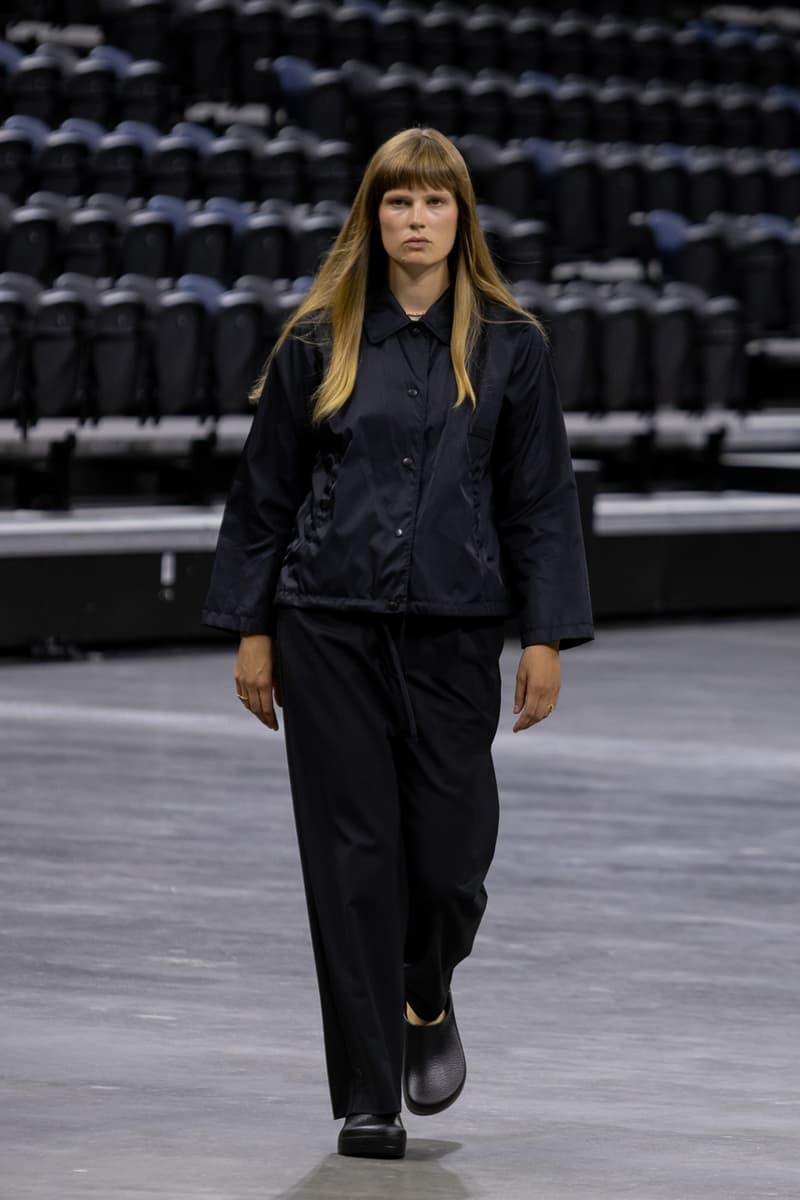 27 of 38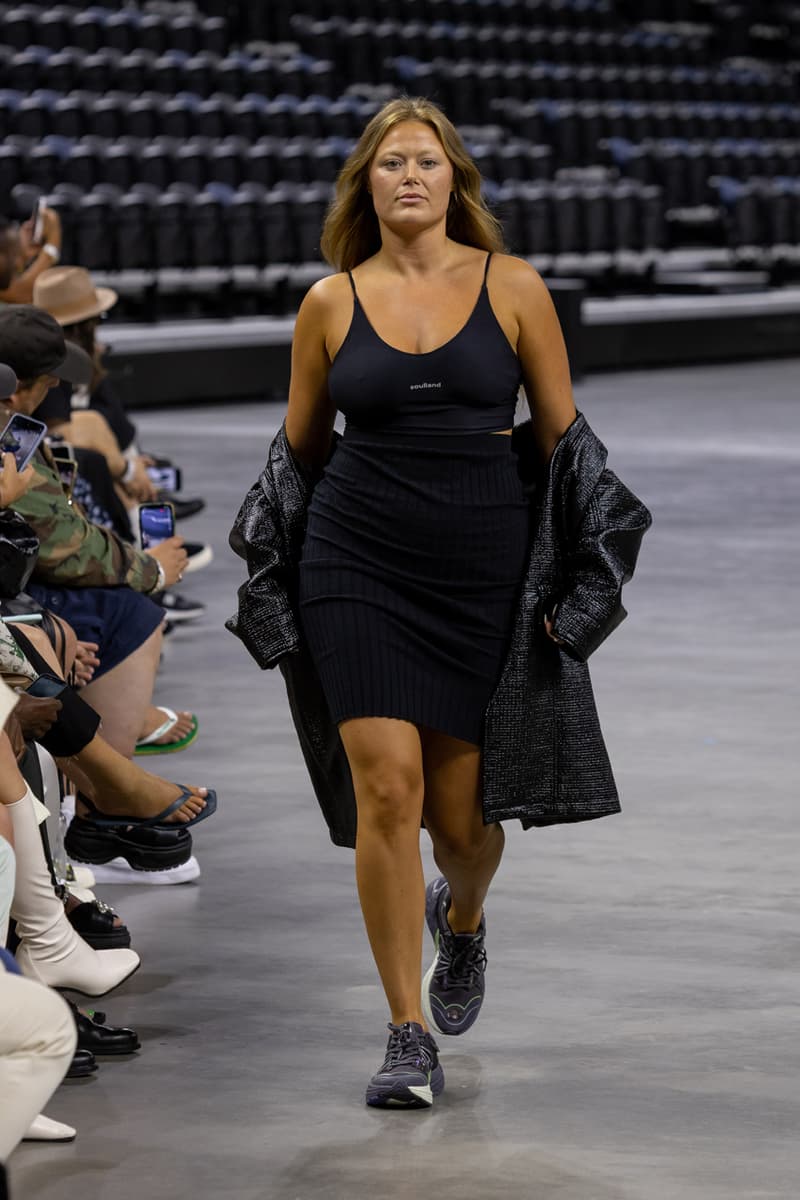 28 of 38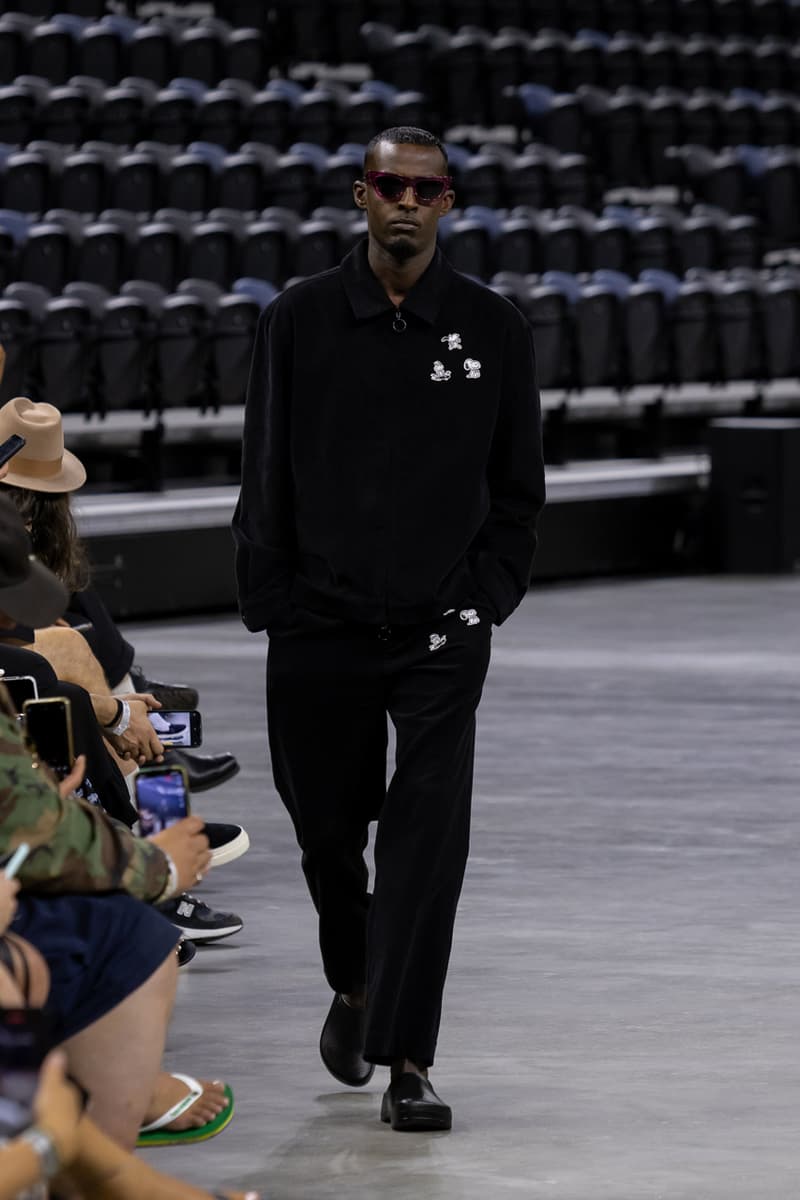 29 of 38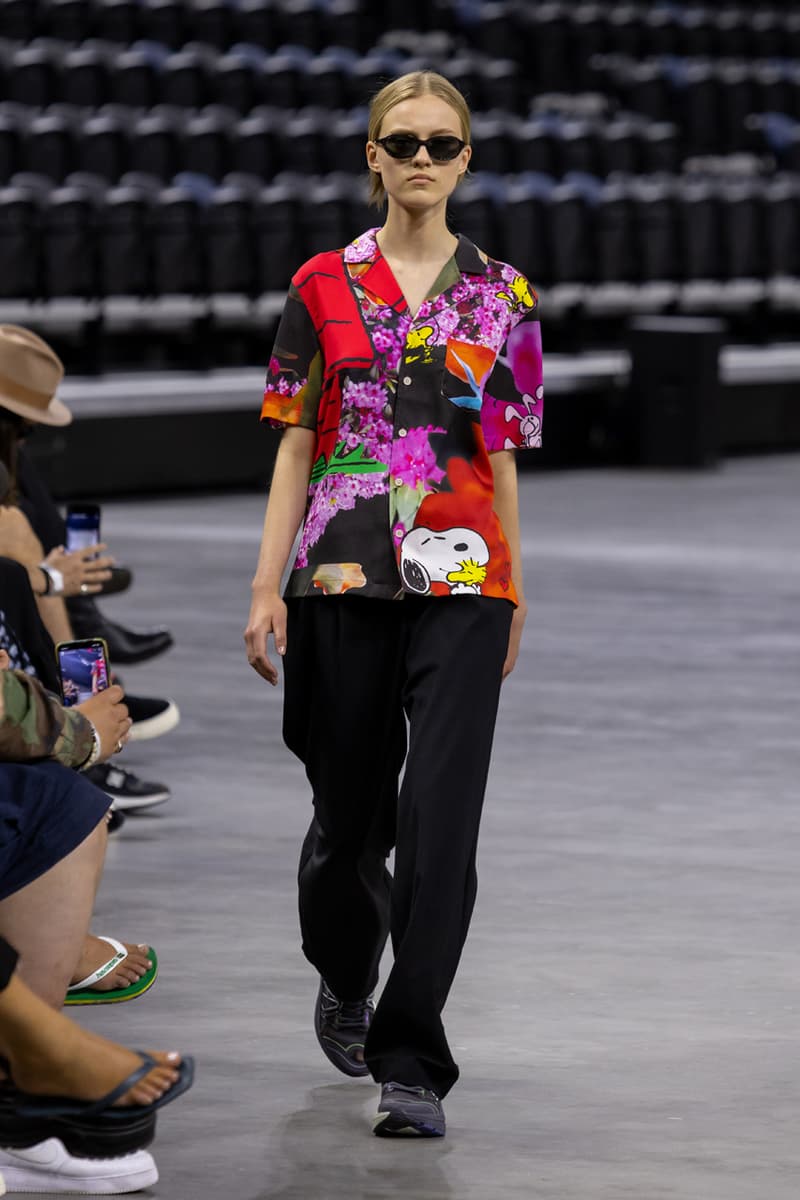 30 of 38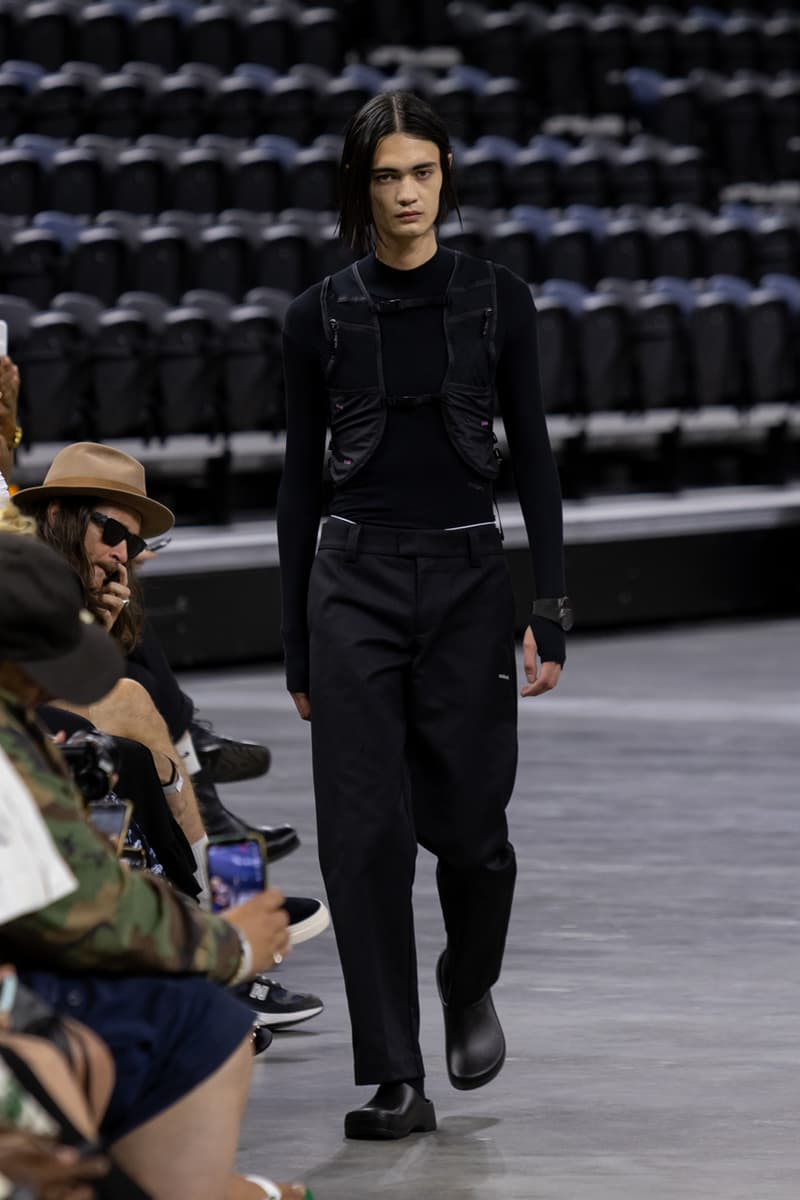 31 of 38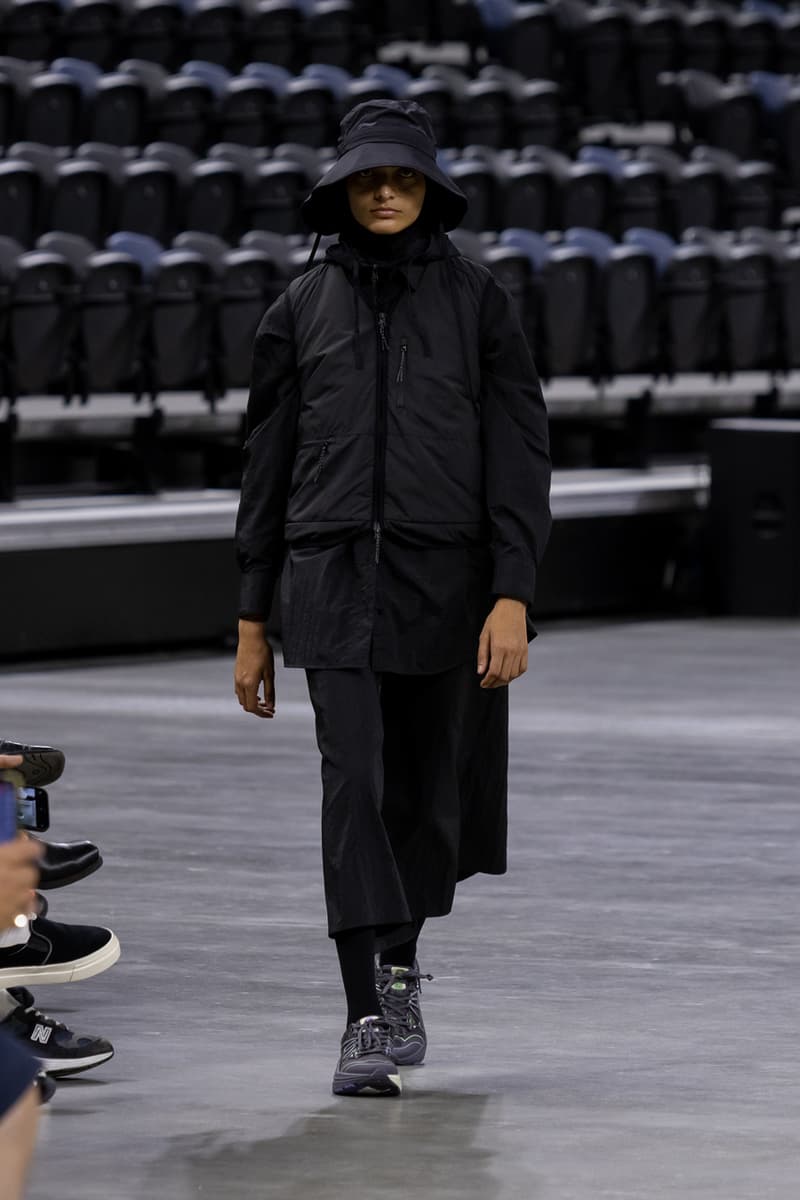 32 of 38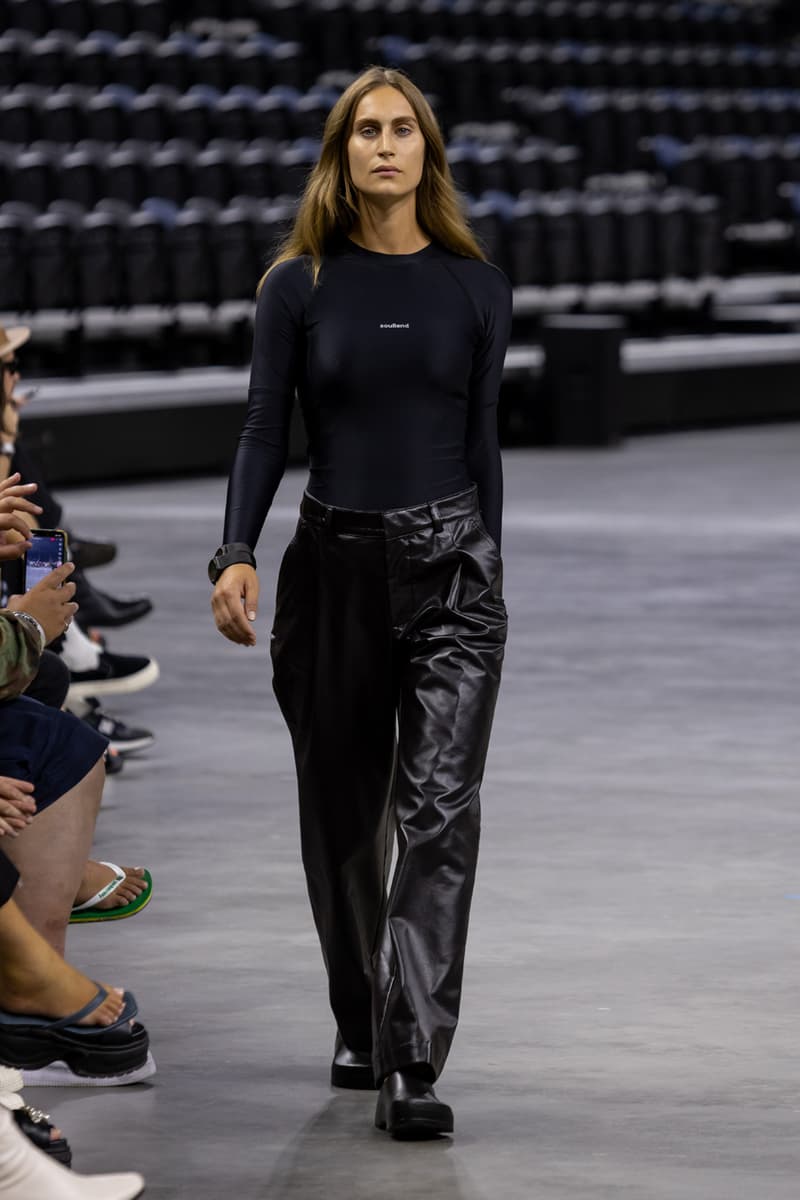 33 of 38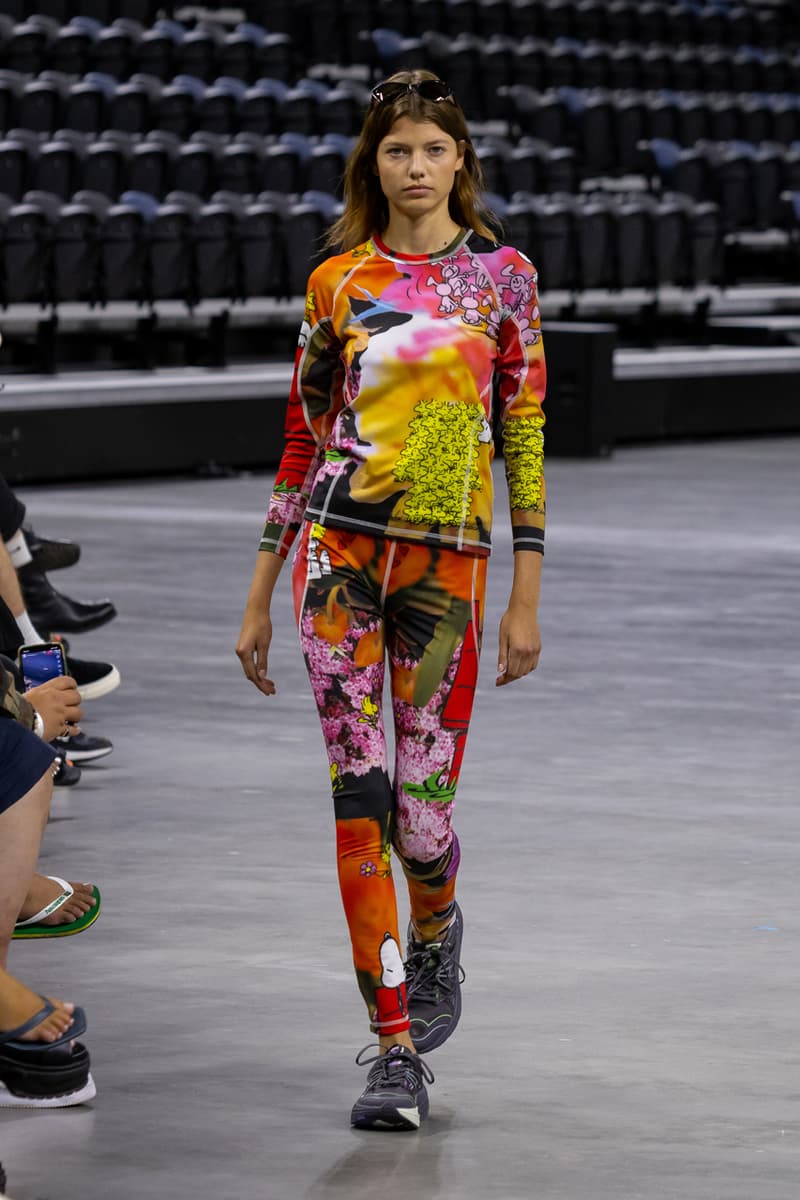 34 of 38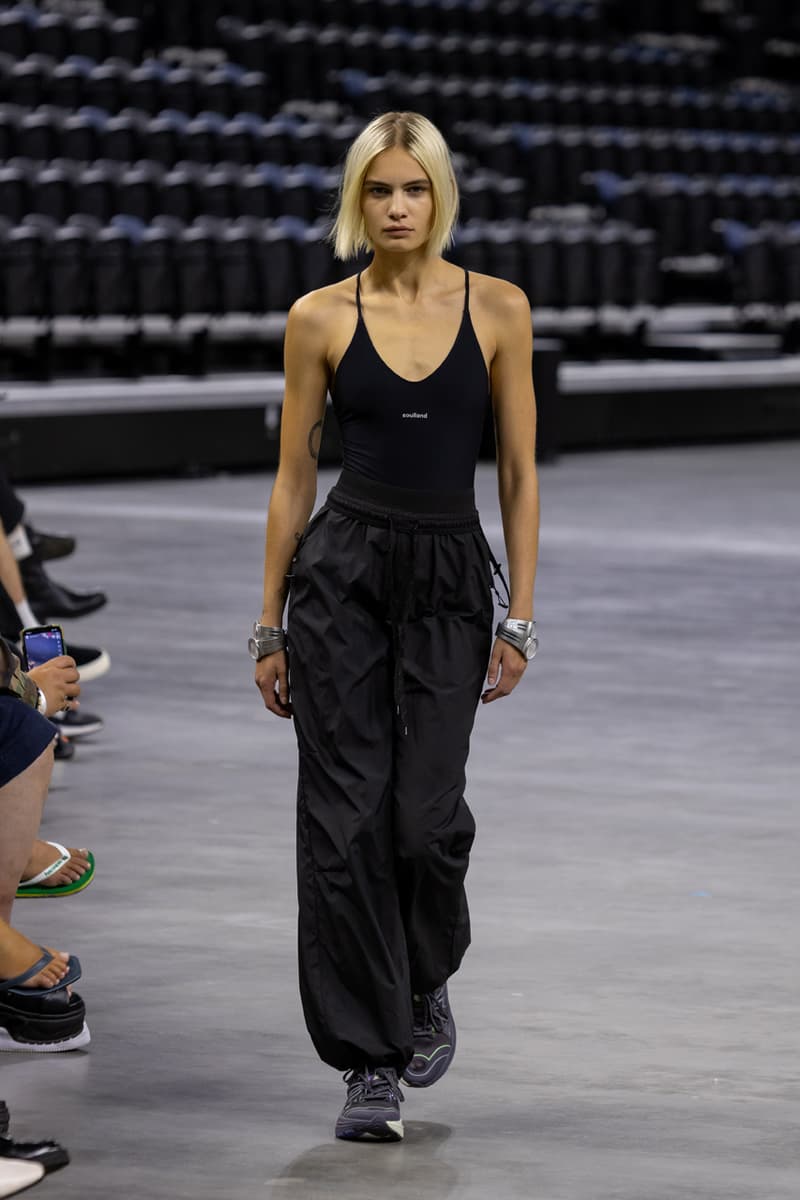 35 of 38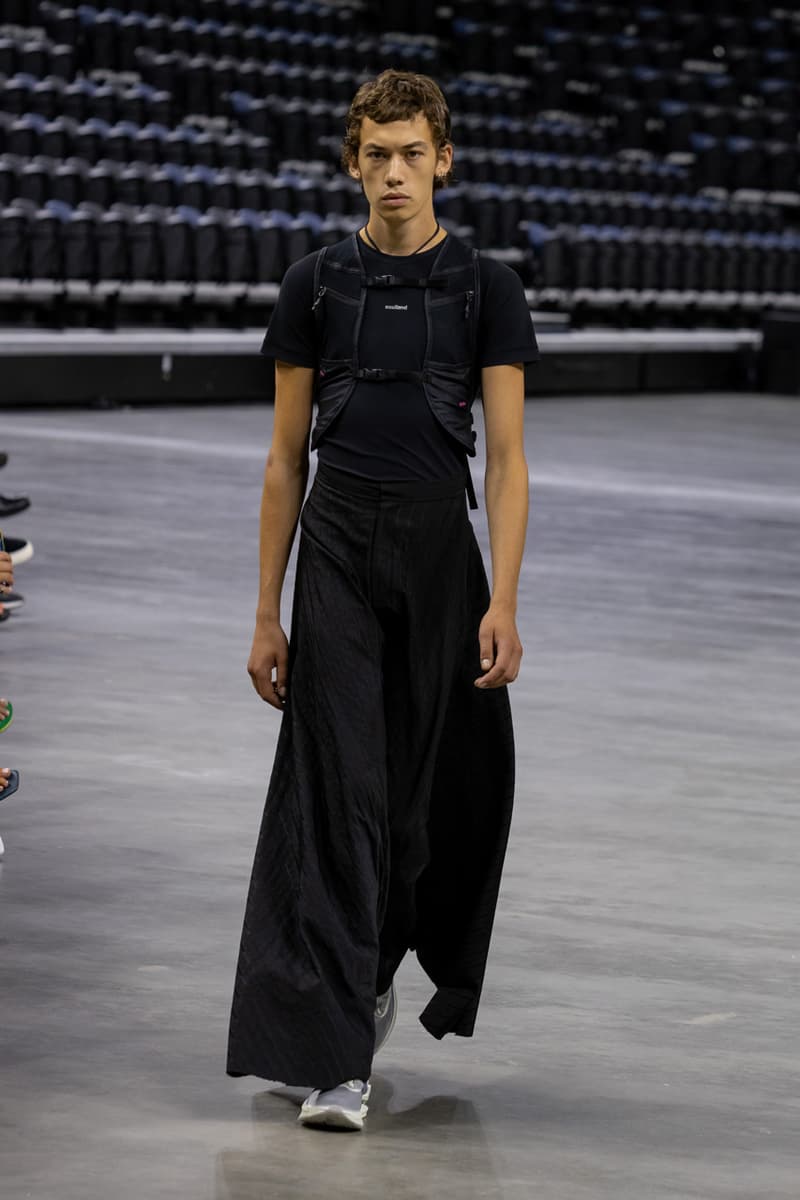 36 of 38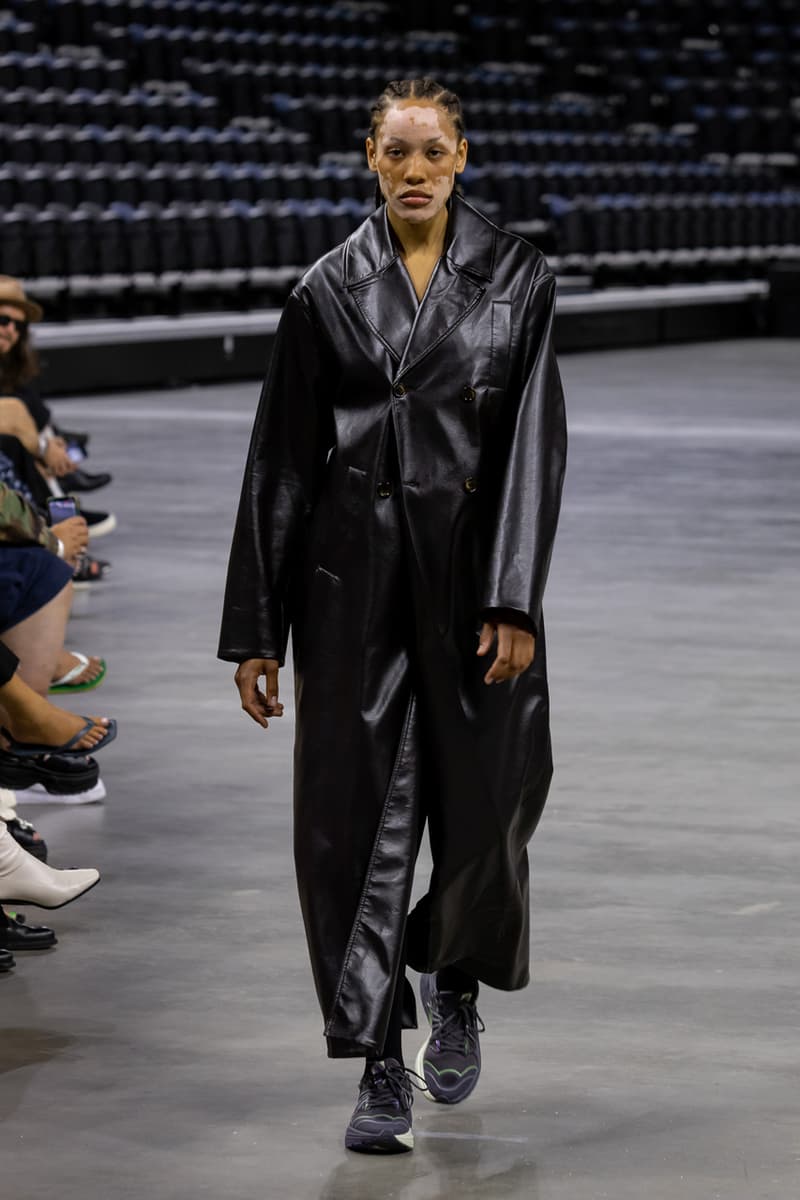 37 of 38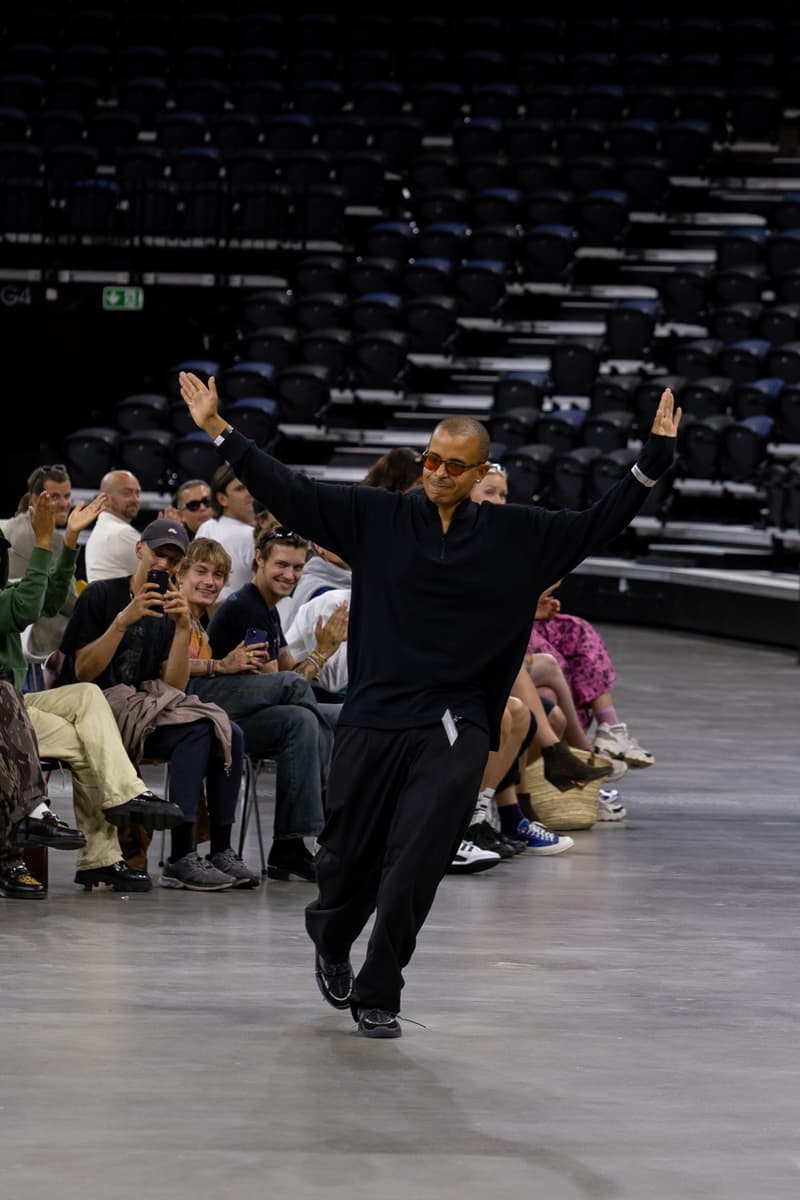 38 of 38
Silas Adler's Soulland is back in full force, showcasing its Spring/Summer 2022 collection "Love and Tragedy" IRL at Copenhagen Fashion Week. Taking over Copenhagen's largest indoor venue, the Royal Arena, Soulland presented a runway that was bigger and louder than ever before, which compliments the collection itself.
This season, Soulland takes inspiration from the power of books and fairytales once more. As the brand puts it, "Fairytales have a very special place in our hearts, playing on recurring motifs such as good and evil, evoking memories of childhood and community, and showing the importance of storytelling." A fable has been created as the collection's narrative, which is based on an "evil king thwarting the love between a water nymph and a centaur." This is then immortalized by the American artist Aaron Elvis, whose work depicts the centaur in special artwork-indebted pieces alongside roses and fairytale illustrations that are littered throughout "Love and Tragedy."
While the collection initially appears a somber affair through its heavy use of black, beige, navy, and dark brown, flickers of pink, florals (in the form of accessories such as rose-shaped buttons on cuffs) appear. In addition to the whimsical florals, Soulland also contrasts this with classic touches such as crocodile prints, and some retro-futuristic nods with shiny mock leather, technical fabrics, and textural materials including seersucker, crinkled cotton, and ripstop nylon.
Coupled with the fact that everything in the collection is constructed using deadstock fabrics, recycled yarns, and organic methods, "Love and Tragedy" shows how the once small Danish label has become the show of Copenhagen Fashion Week to watch. Enhancing this point is the return of its collaboration with Li-Ning, presenting two new sneakers — one of which is an updated take on "Pre-Inter-Post"'s "Shadow" sneaker, and the other a new offering entirely.
Elsewhere on the footwear front, Soulland debuts new clogs in black and cream makeups, as well as loafers which are undoubtedly one of the stars of this season. The loafers appear in both cow print faux fur or purple leather and are decorated with metallic gold metal tassels while sitting on a thick black sole unit, looking perfect paired with both shorts and long, baggy pants.
And as if Soulland hasn't pulled out enough stops thus far, it is also stepping into the world of NFTs. For SS22, one of the show looks will be offered as a purchasable NFT — "There will be three different tiers of the NFT; from the option to buy an NFT as a collectible with all the info and files you need to produce the look yourself to the highest tier that will include a made to measure version of the look in a chosen size. So for one lucky person, the digital piece will also become physical," explains the show notes.
Silas Adler, creative director and co-founder of Soulland, adds, "I think that it's interesting to see how we can merge the digital world with the physical. The design process is the same with the digital look as the rest of the collection. The same fabrics, prints and inspiration. The only difference is that it does not exist IRL. The fact that we do connect it to a physical show makes it more relevant to me. That way you can actually have the discussion about the contrast between cyber life and real life."
Take a look at Soulland's SS22 runway show "Love and Tragedy" above, and expect the season to arrive in stores and online early next year.
For more SS22 looks, check out the latest from Daniel W. Fletcher's Fiorucci.