Netflix Enters Into Gaming Adding Two "Stranger Things" Titles
Only available in Poland for the time being.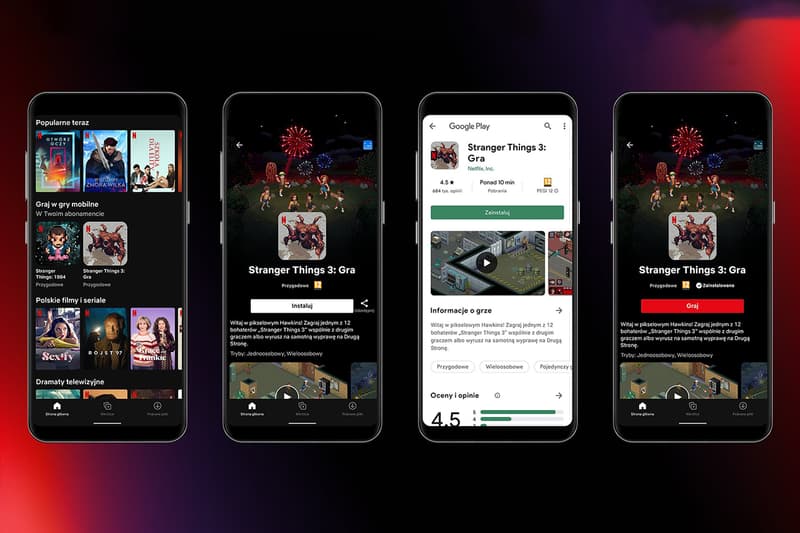 Netflix has offered games on its platform for the first time as part of a first, tentative trial in Poland.
Two titles based on Netflix's own hit sci-fi show, Stranger Things, are available to download and play to Polish subscribers using Android devices to access the platform.
While Stranger Things:1984 and Stranger Things 3 are the first titles to go up, it's clear that Netflix sees a future in bringing gaming to the platform.
Going forward, the Netflix Geeked Twitter account promises no ads, no in-app purchases and games included as part of a regular Netflix membership.
Let's talk Netflix and gaming.

Today members in Poland can try Netflix mobile gaming on Android with two games, Stranger Things: 1984 and Stranger Things 3. It's very, very early days and we've got a lot of work to do in the months ahead, but this is the first step. https://t.co/yOl44PGY0r

— Netflix Geeked (@NetflixGeeked) August 26, 2021
Netflix co-CEO Reed Hastings has previously stated that the business doesn't view gaming as an additional revenue stream, but rather as an enhancement to its existing offering.
For now there's no word on the next step for gaming at Netflix, which territories might be next to receive the enhanced service or what games might be next.
The fourth season of Stranger Things is set to debut on Netflix in 2022.
Elsewhere in gaming, Epic Games disables "disrespectful" emotes during Fortnite's Dr Martin Luther King Jr. event.