Ahead of the YEEZY BOOST 350 V2 "Light" Release, GOAT Looks Back at Classic YEEZY 350s
Guaranteeing at least one exciting drop from Kanye West this weekend.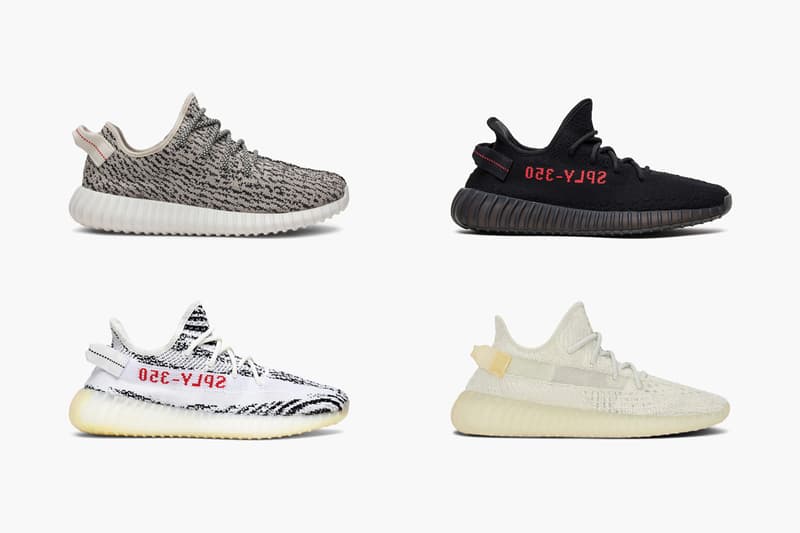 It's already gearing up to be quite the weekend for Kanye West and YEEZY, as the rapper hosted the fourth, and potentially final, DONDA listening event in Chicago as a homecoming for his late mother. At the same time, the YEEZY lineage is poised to become stronger with tomorrow's release of the all-new adidas YEEZY BOOST 350 V2 "Light," which is highlighted by a UV-sensitive material that absorbs and changes color when subjected to sunlight. As West's first low-top silhouette for adidas, each version of the YEEZY BOOST 350 has fueled immense fanfare — an impressive feat considering it was originally released in 2016 — and the most recent drop proves that it hasn't slowed down since.
To commemorate the release of the YEEZY BOOST 350 V2 "Light," GOAT takes a look back at some of the most sought-after YEEZY 350s that West referred to when he rapped, "YEEZYs in the stock room, that's the name, make the stock boom" on Playboi Carti's "Go2DaMoon."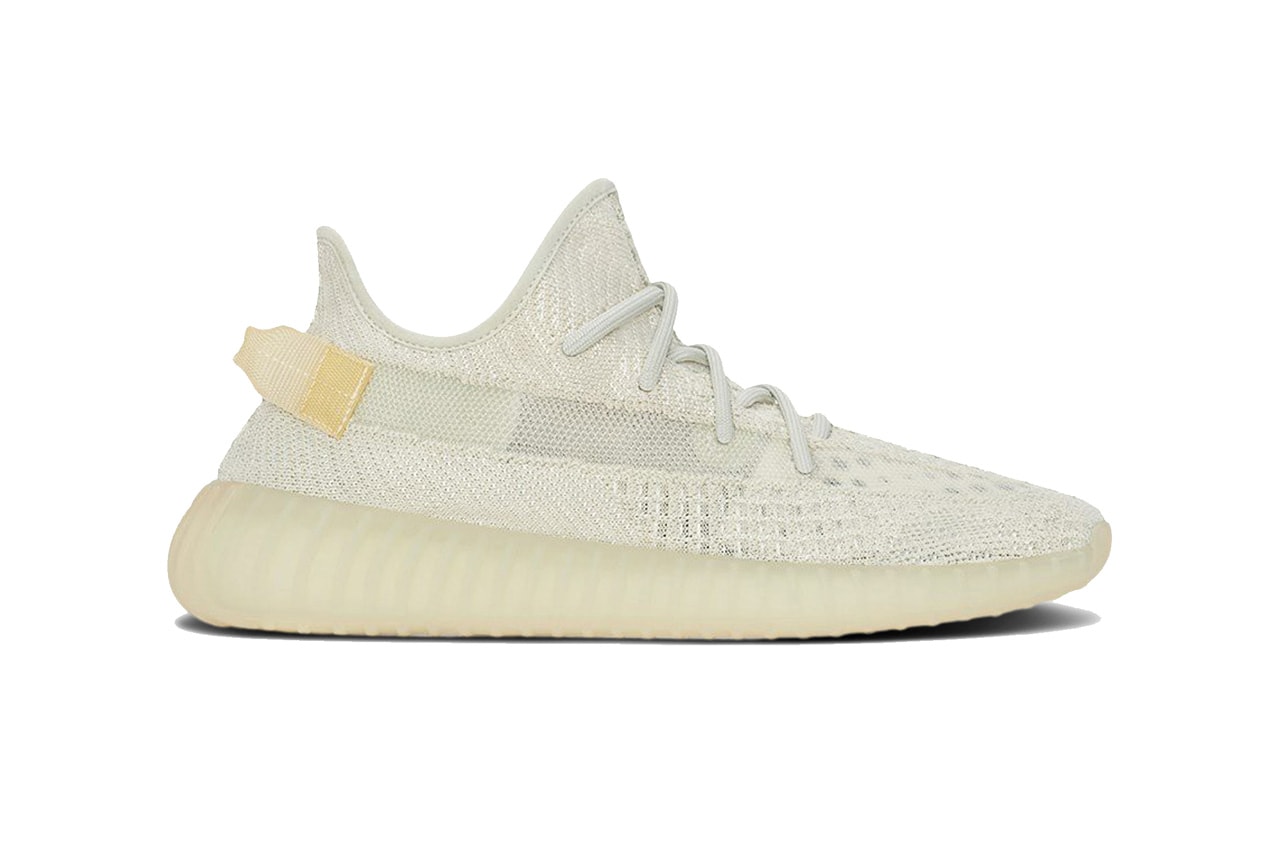 Release Date: August 28, 2021
Lowest Price: $285 USD
Originally previewed in early March, the adidas YEEZY BOOST 350 V2 "Light" has finally touched down. At first glance, the shoe's upper appears in a triple white color palette, but when exposed to natural sunlight, the sneaker takes on a light pink coloring throughout its knit construction — an effect of the shoe's UV-sensitive technology and a first of its kind for YEEZY silhouettes. This technology is also applied to the monofilament stripe, which shifts from clear to a slightly darker hue. The all-new YEEZY BOOST "Light" goes for a standing ovation with its webbed-collar, matching sockliner, weaved laces, and of course the signature translucent rubber sole, finished off with full-length BOOST cushioning.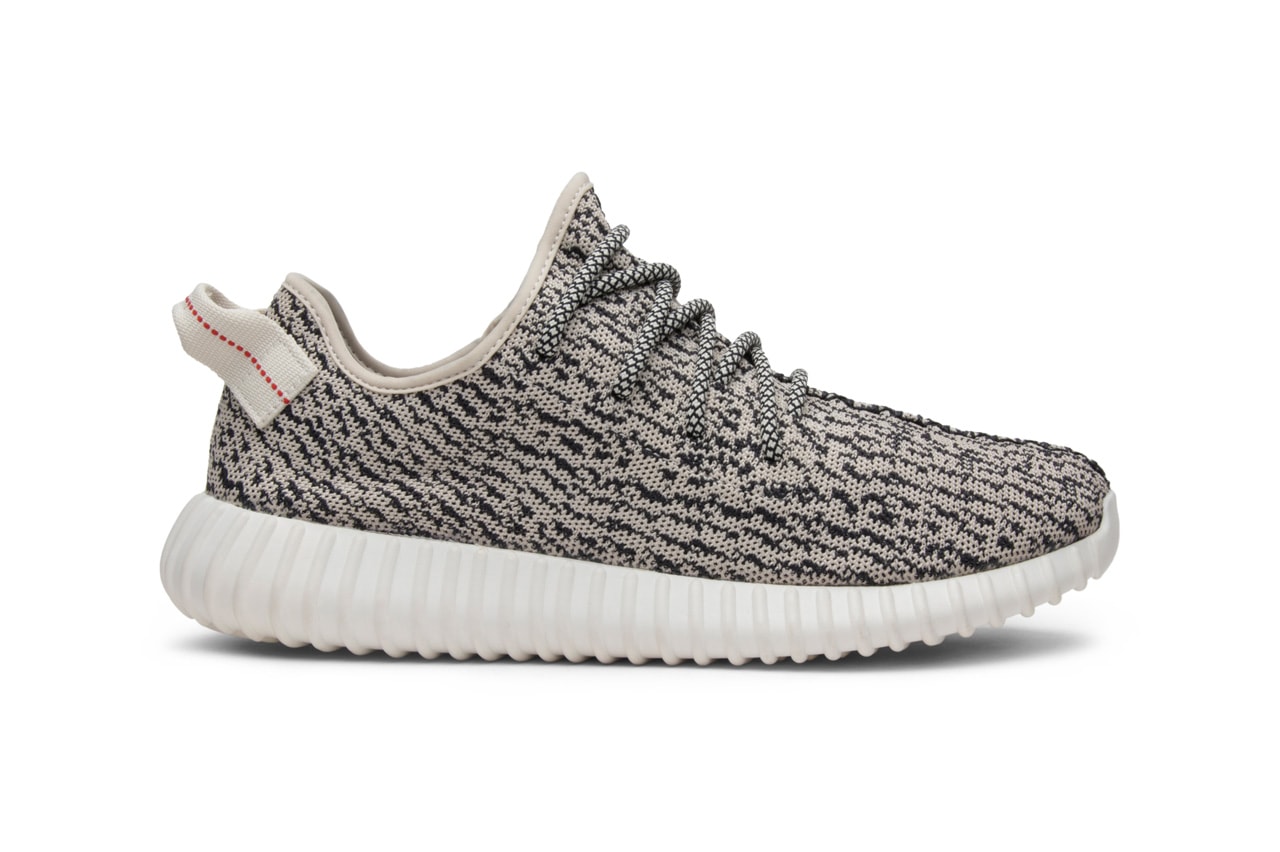 Release Date: June 27, 2015
Lowest Price: $1,700 USD
The adidas YEEZY BOOST 350 "Turtle Dove" marked the official inception of adidas and Kanye West coming together as partners. "Turtle Dove" recalls an iconic moment in the early days of the YEEZY lineage, first previewed by West himself at the YEEZY Season 1 fashion show. This 350 introduced the world to Kanye's first low-top style, boasting a Primeknit upper, with a color palette of "Turtle Dove," white and gray, serving as a catalyst for many styles we see today.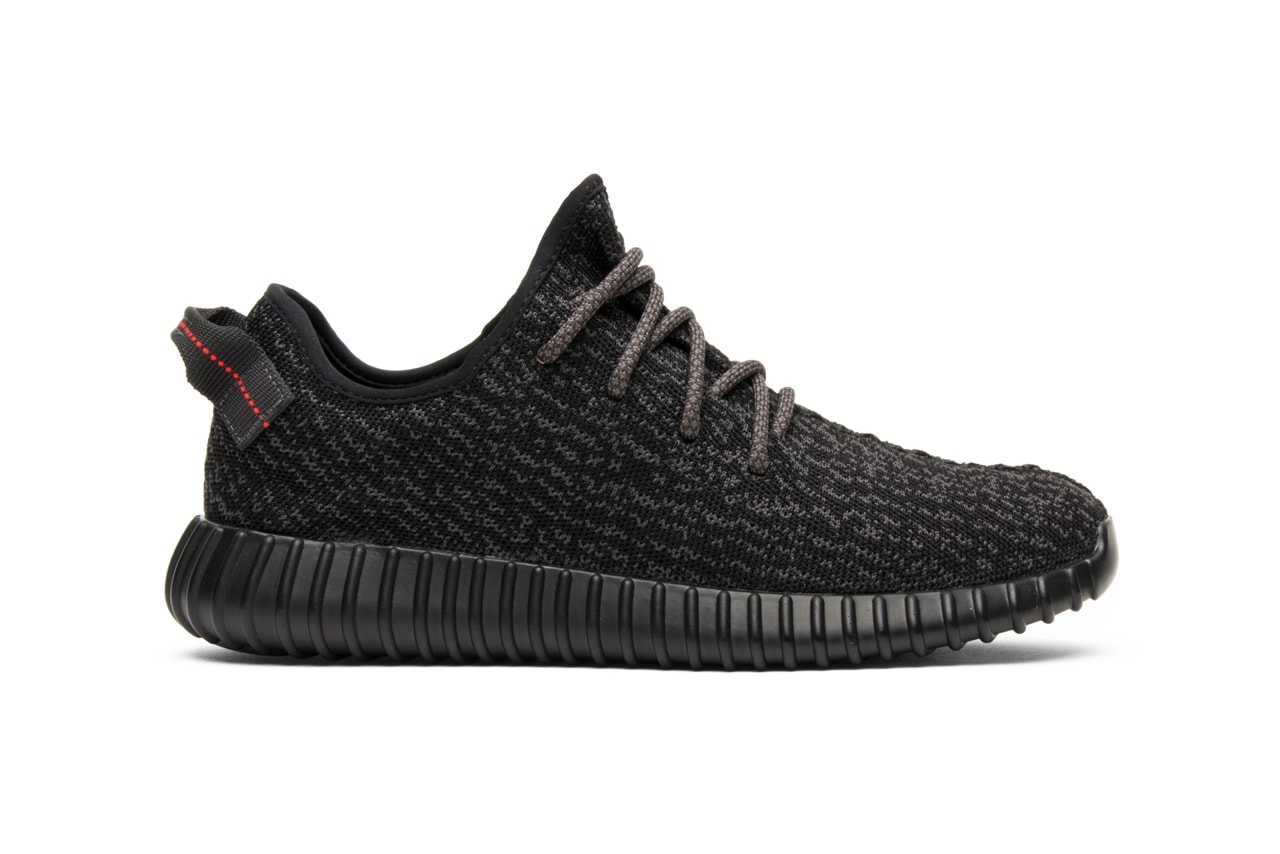 Release Date: February 19, 2016
Lowest Price: $850 USD
Arguably the most popular 350 colorway, the adidas YEEZY BOOST 350 "Pirate Black" was the third release from YEEZY and adidas, receiving a small update and restock in September 2016 due to high demand. This version is highlighted by a tonal night black look with subtle red accents on the heel tab. Constructed using a woven Primeknit upper and a TPU sole, which covers its full-length BOOST cushioning, the fan-favorite is completed with YZY branding along the side and patterned gray rope laces.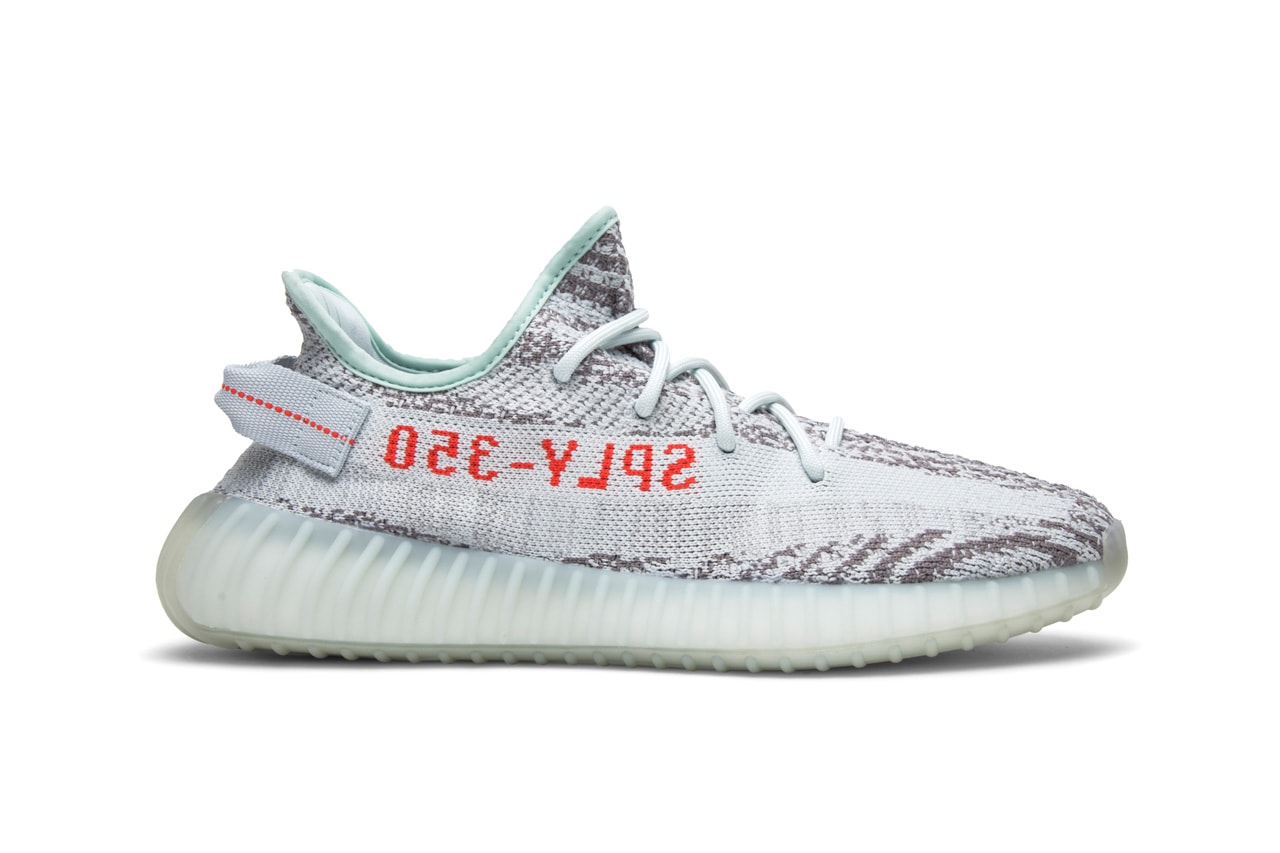 Release Date: December 16, 2017
Lowest Price: $425 USD
The one that put YEEZY over the top, the adidas YEEZY BOOST 350 V2 "Blue Tint," is arguably the most memorable shoe in the famed lineup. The "Blue Tint" sets itself apart with a chilly, frost-inducing look and uniquely placed turquoise-tinted accents. Originally released in December 2017, this BOOST 350 offers the essential full Primeknit upper and a familiar striped gray and blue pattern not unlike many previous sneaker releases before it. The post-dyed monofilament side stripe takes on a tonal look and is embellished with a red 'SPLY-350' text hit, while heel tabs include a line of red stitching. A signature full-length white BOOST drop-in sits over the midsole completing the release.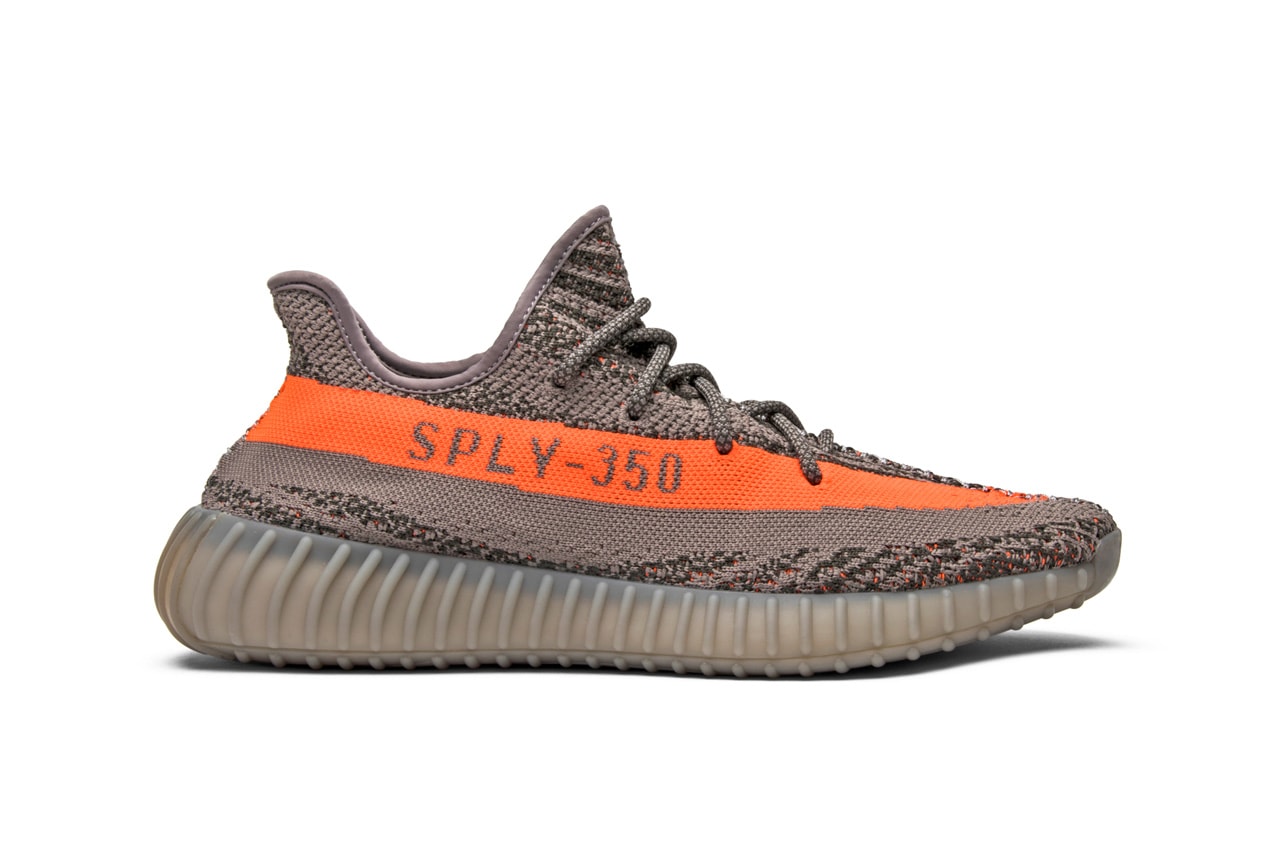 Release Date: September 24, 2016
Lowest Price: $900 USD
Similar to the 350 V2 "Light," the release of the adidas YEEZY BOOST 350 V2 "Beluga" aligned with an album drop from West. In this case, it was the combined The Life of Pablo release and YEEZY Season 3 presentation, which debuted at Madison Square Garden in 2016. The colorway was an immediate hit and served as a trendsetting moment in the silhouette's evolution, revealing bolder shades to come. "Beluga" utilizes the same zebra-like striped approach as the original, but features 'SPLY-350' branding that comes through as a contrasting color on the upper with a hit of bold orange. A signature rubber gumsole and full-length boost cushioning complete the shoe.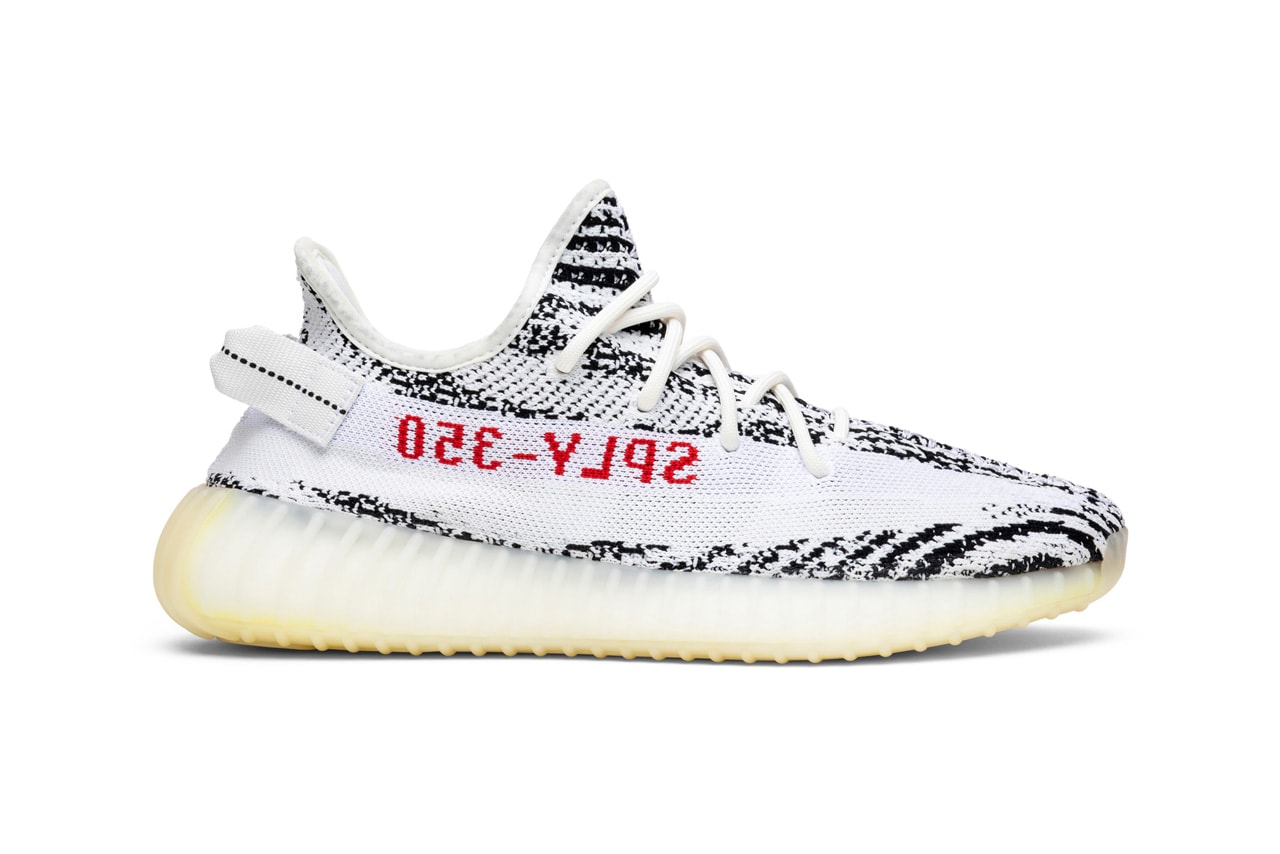 Release Date: February 25, 2017
Lowest Price: $393 USD
Released in February 2017, adidas came through with the aptly-named YEEZY BOOST 350 V2 "Zebra," setting itself apart with a classic white, black and red color scheme. Falling back on its Primeknit upper, white and black accents interpolate through the shoe's midsole to create a striped effect referenced by the silhouette's moniker. A large red 'SPLY-350' graces the middle of the post-dyed monofilament side stripe, finished with white laces, a collar trim, heel tabs and a full-length translucent midsole.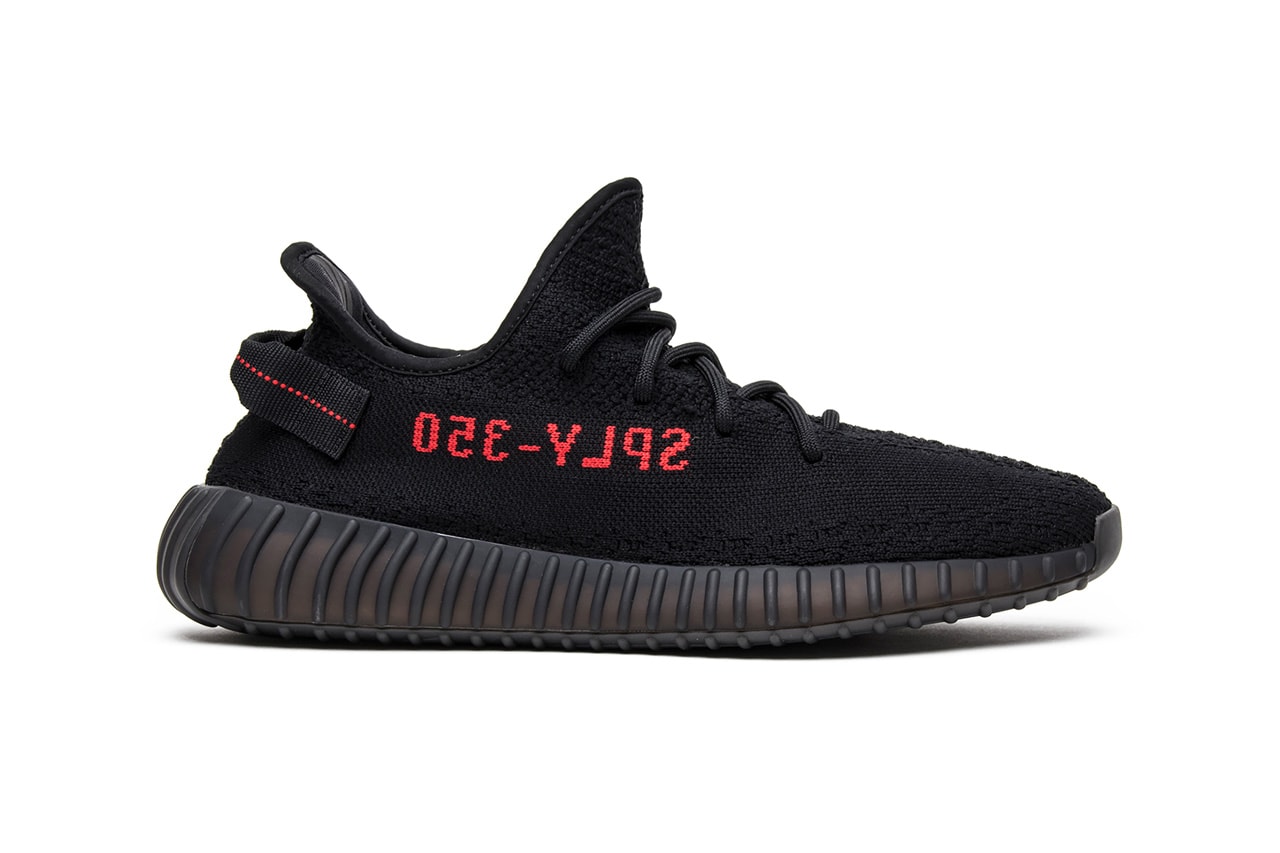 Release Date: February 11, 2017
Lowest Price: $240 USD
Swathed in all-black, the adidas YEEZY BOOST 350 V2 "Bred" was one of the original colorways to drop after the silhouette's debut in 2016. Featuring a total black Primeknit upper, the shoe boldly showcases its 'SPLY-350' branding in the form of vibrant, red stitching. Further, hits of red appear on the heel pull-loop. Under-foot, a full-length BOOST midsole arrives wrapped in semi-translucent black rubber.