NASA Ingenuity Helicopter Captures Photos That Point to History of Water on Mars
Scientists are considering drilling into the area to learn more.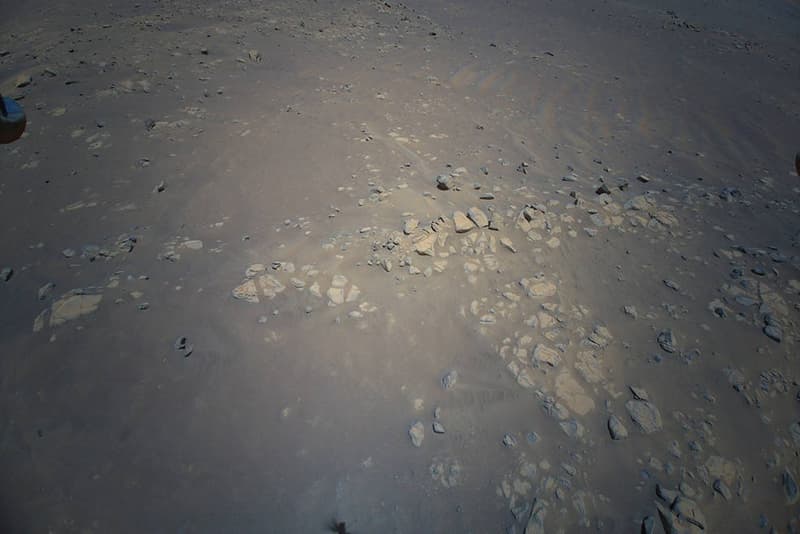 NASA's Mars Ingenuity Helicopter has documented geological features on the Mars that suggest the it may have had water on its surface at one point in time — a potentially promising sign of Mars' ability to sustain life.
Shared by NASA on its website, the aerial images were taken during the helicopter's tenth mission in July. After taking off from an airfield, the helicopter flew 40 feet (12 meters) upwards, snapped 10 photos of the surface of Jezero Crater with its camera and landed at a different airfield. NASA's team then combined two of the images to create a 3D rendering of an area of the planet they call the "Raised Ridges."
"In 3D it almost feels like you can reach out and touch the Raised Ridges," said Kevin Hand, a scientist at NASA's Jet Propulsion Laboratory. "But along with its immersive beauty, the image provides great detail. If you look closely, you can see some curious lines across the surfaces of several rocks. Are these just made by eons of wind and dust blowing over the rocks, or might those features tell the story of water? We just don't know yet."
In light of the discovery, scientists are debating drilling into the area to procure a rock or sediment sample, a mission that would require a rover to drive for several Martian days to reach the site. For reference, a Martian day, or sol, is approximately 40 minutes longer than a day on Earth.
The helicopter flight follows the successful launch of the car-sized Perseverance rover last year as a part of NASA's overarching search for signs of ancient microbial life. Perseverance landed in February and has been exploring Mars since, having already captured over 75,000 photos of the Red Planet.
In other space news, this video gives a size comparison of the black holes lurking in our universe.