Benny The Butcher Celebrates Two Years of 'The Plugs I Met' With Debut NFT Collection on UREEQA Marketplace
The online auction includes exclusive music content and a chance to personally connect with the Griselda titan.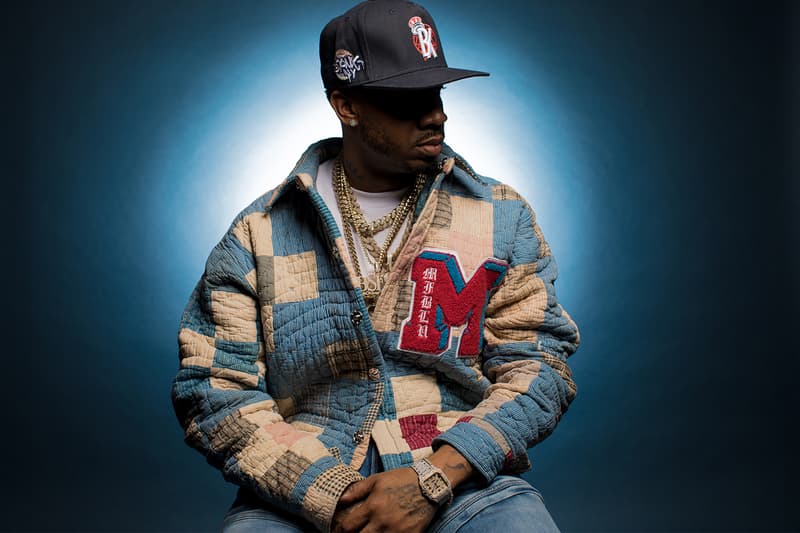 Benny The Butcher is celebrating two years of The Plugs I Met with his debut NFT collection on UREEQA Marketplace.
The upcoming NFT drop will offered as an online auction on August 12 and will offer winners the opportunity to own limited and exclusive music content, as well as personally connect with the Griselda titan. Benny The Butcher's collection is set to include all track utility videos from The Plugs I Met CD that hears him dissect about each track, a personalized autographed The Plugs I Met CD, the opportunity to watch him in concert via Zoom during his Burden of the Plugs Tour, plus virtual backstage access and a personal Zoom call with the artist. One lucky winner will also be given an in-person opportunity to attend one of the shows chosen by team, including backstage and all-access passes and one-on-one time with Benny The Butcher, but will have to cover their travel and lodging.
"This NFT collection is a chance to give back to the fans that have been down with me since day one," Benny the Butcher said in a statement. "I wanted to do something that would be exclusive to my core fans and connect with them in a way that hasn't been possible until now."
The technology used by UREEQA allows artists like Benny The Butcher to protect their own work against copyright infringement while still engaging with their fans in a different way. Using blockchain technology, UREEQA validates and verifies copyright ownership as part of its NFT-minting process for all creative work, offering everyone a faster and more effective solution to copyright issues. "As an icon in the New York and global rap scene, we knew UREEQA was a perfect fit for Benny the Butcher to host his NFT collection," Harsch Khandelwal, CEO of UREEQA, explained. "Privacy and copyrights have historically been a major issue in the music industry. We're working to prevent copyright infringement for artists like Benny the Butcher, and create an infrastructure that moves NFTs from trendy to trusted."
Benny The Butcher's NFT collection will be on auction for 48 hours with a $750 minimum starting bid on UREEQA.
Elsewhere in music, De La Soul finally owns the rights to all their masters for the first time in years.