A Closer Look at the 2022 Audi RS e-tron GT
Is it better looking than the Porsche Taycan? We think so.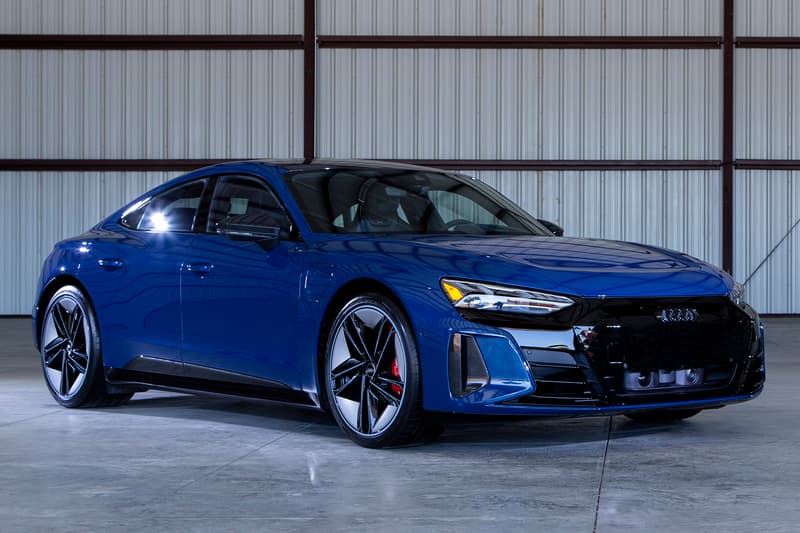 1 of 16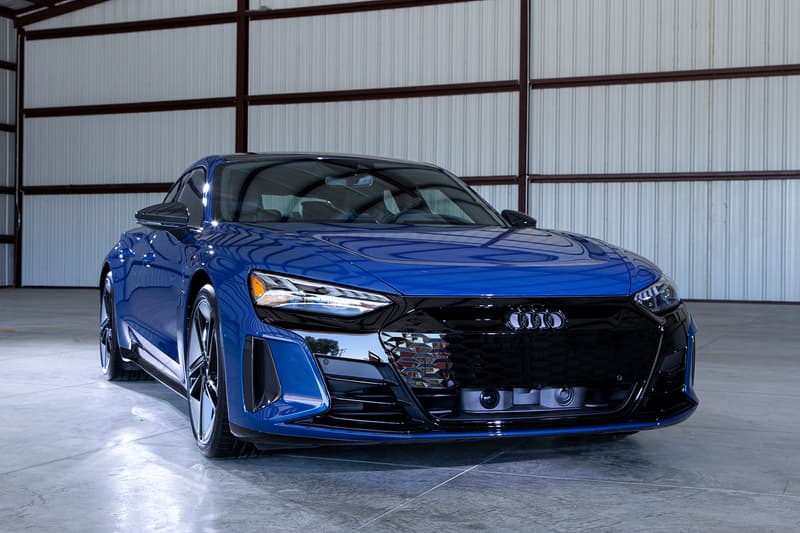 2 of 16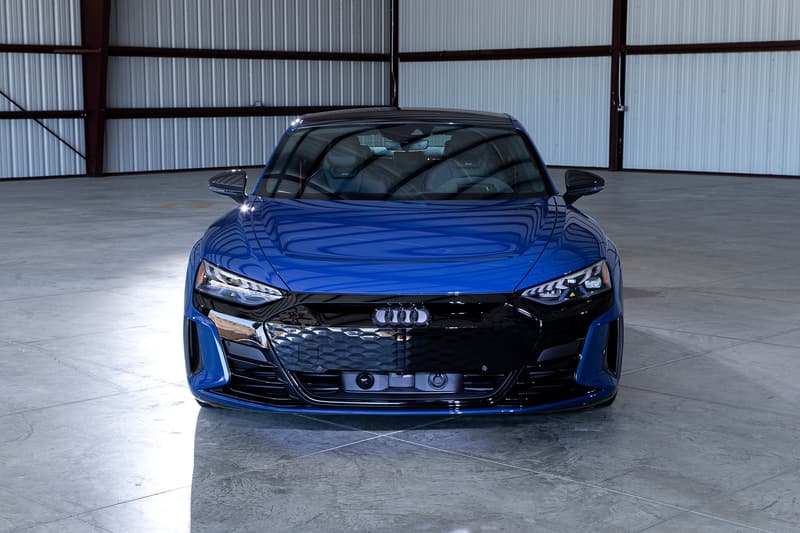 3 of 16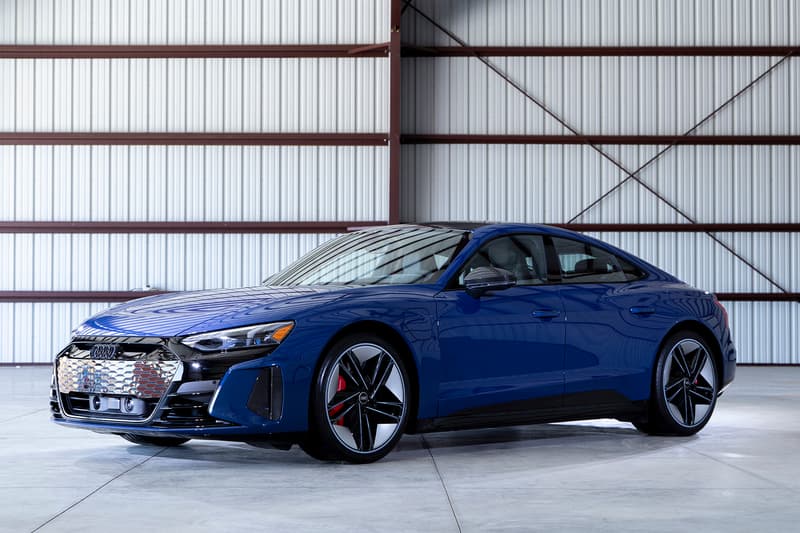 4 of 16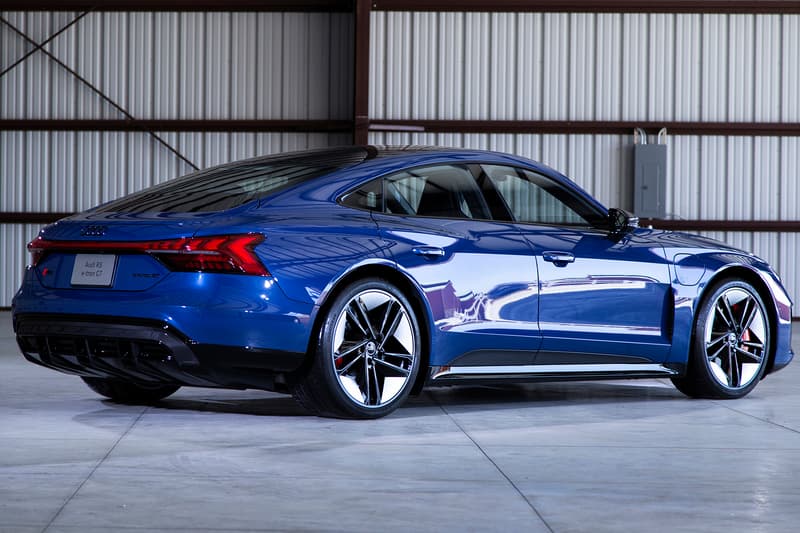 5 of 16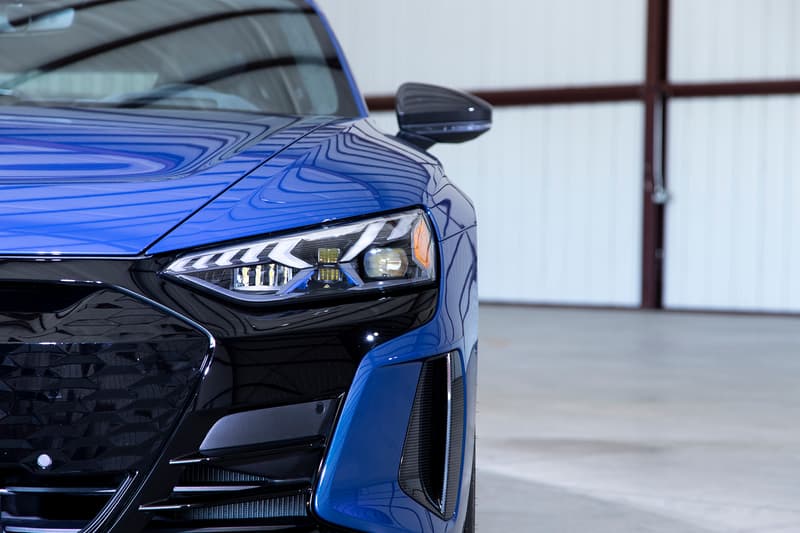 6 of 16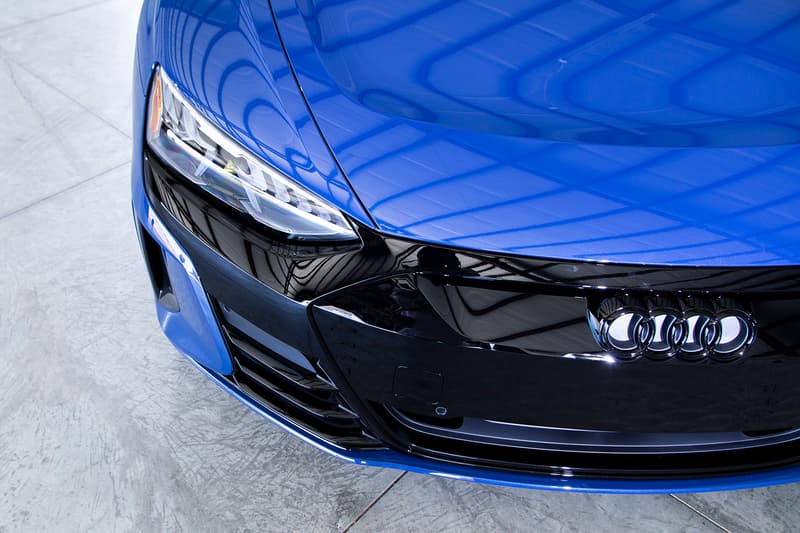 7 of 16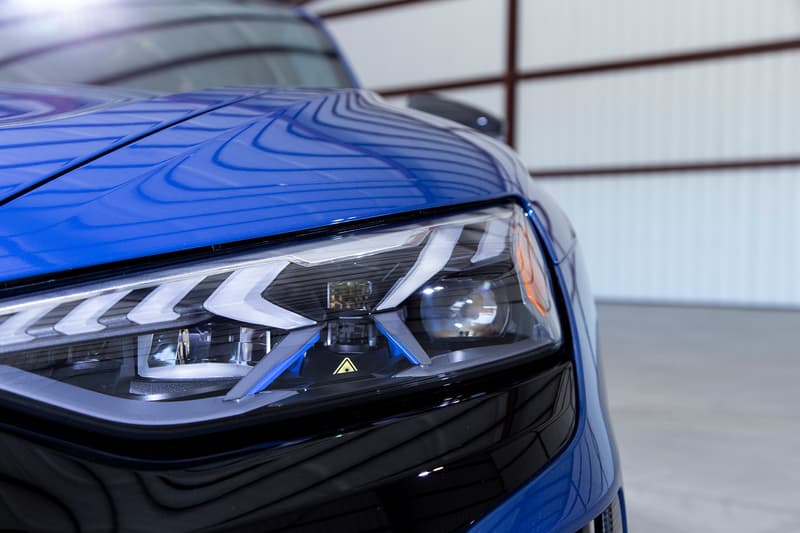 8 of 16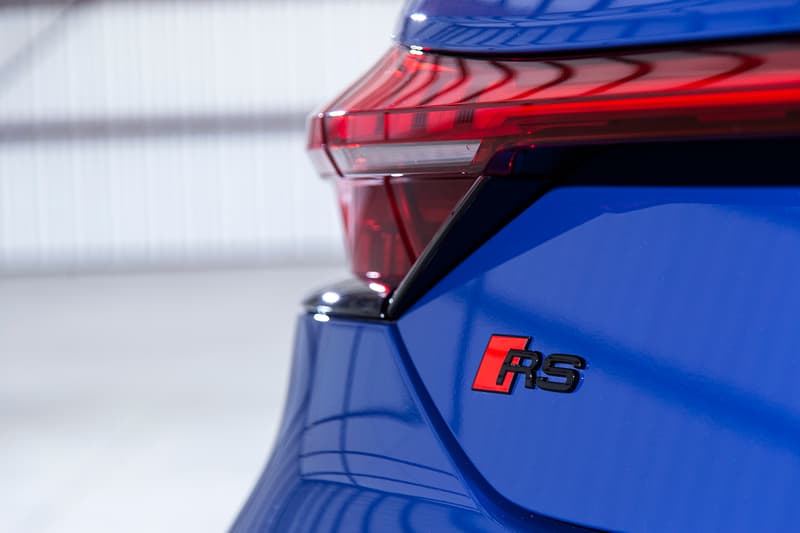 9 of 16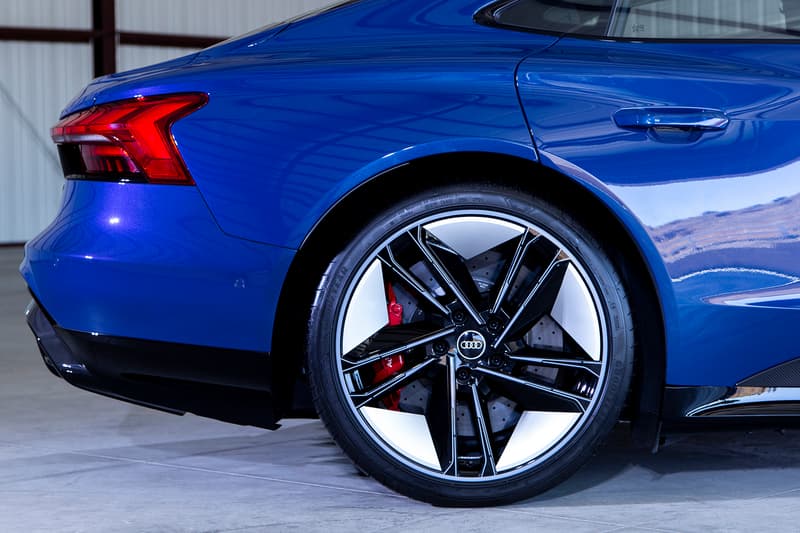 10 of 16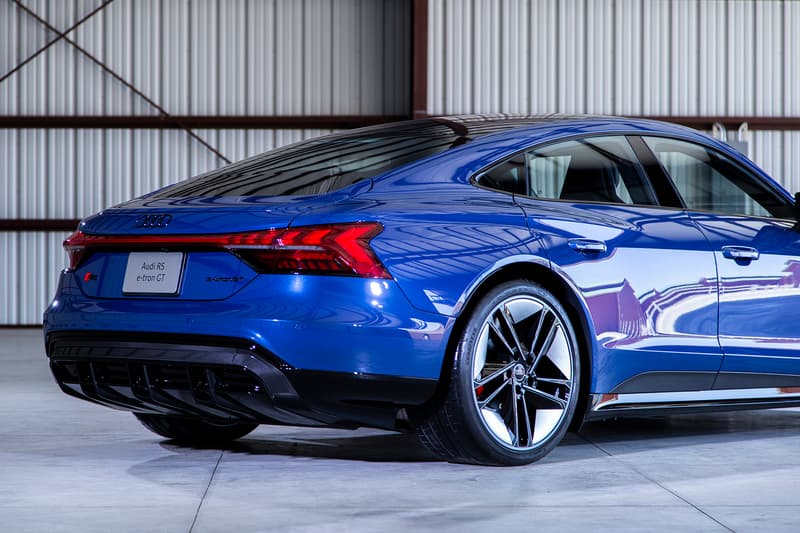 11 of 16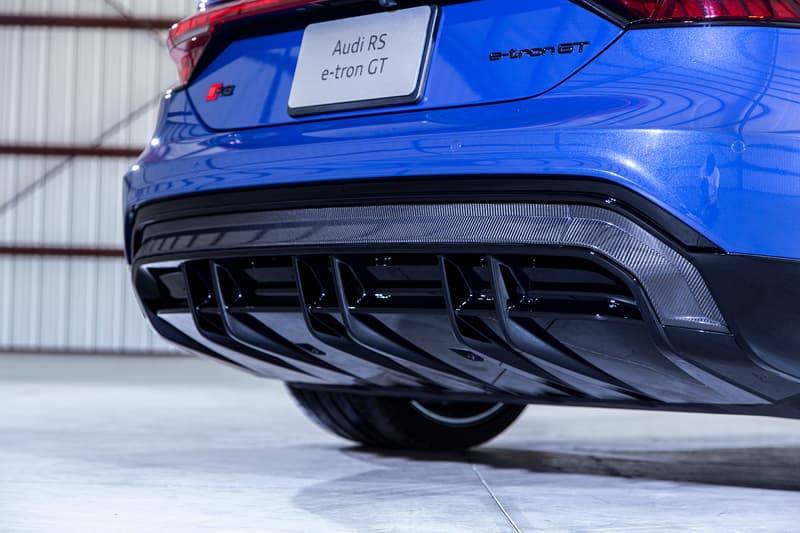 12 of 16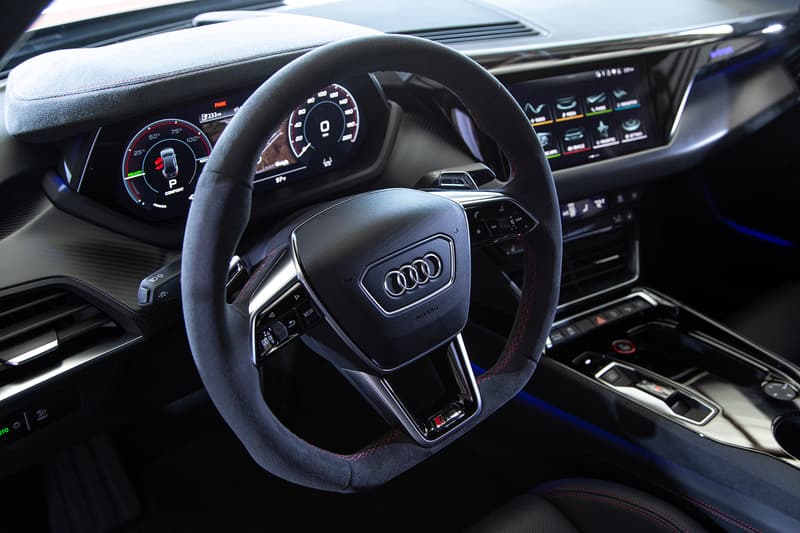 13 of 16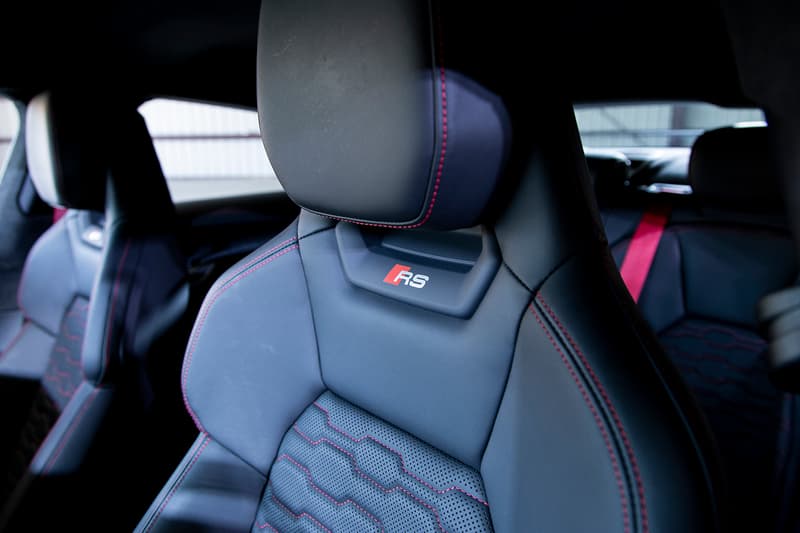 14 of 16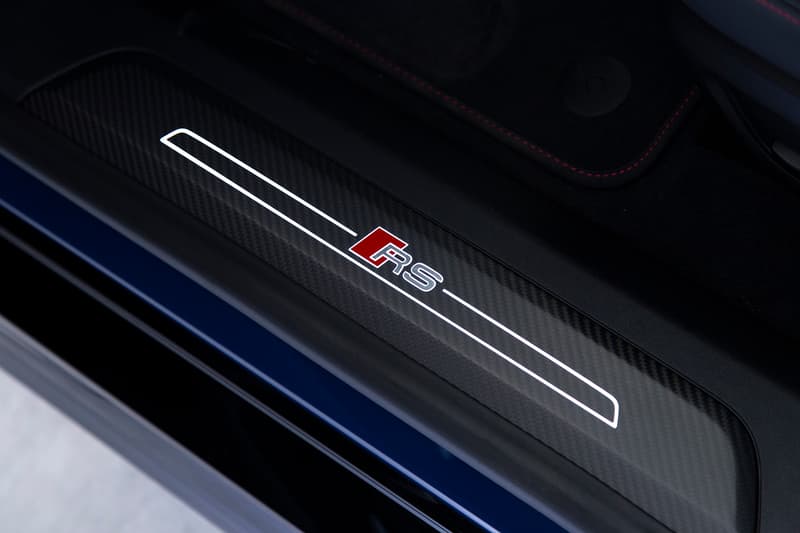 15 of 16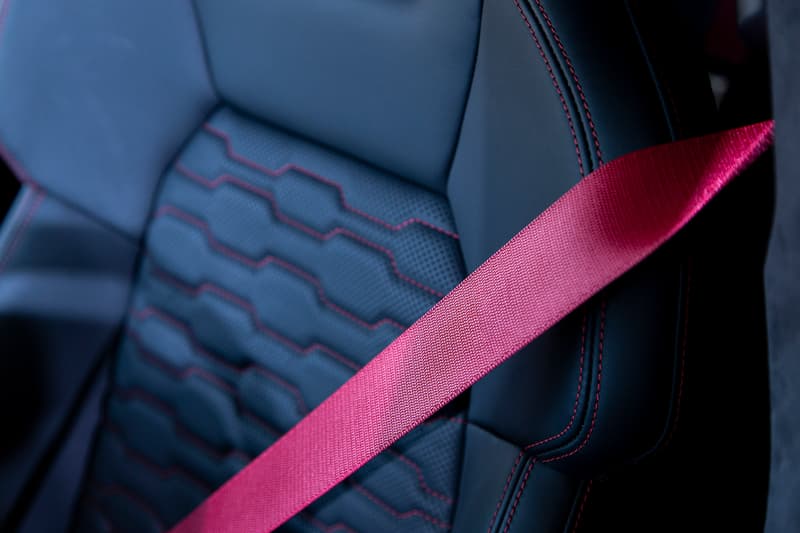 16 of 16
Audi has just begun to deliver its highly anticipated RS e-tron GT electric sports sedan, and HYPEBEAST was invited for a private preview, test drive, and experience just as dealers are receiving their inventory. From first impressions, its entry into the electric sports car market is sure to make waves – the car is seriously good.
In the looks department, both the e-tron GT and the more powerful RS edition have a stance and presence not seen often from other offerings from the Four Rings, besides perhaps the Audi R8 or older generation RS4s. We previewed the car up close during a pre-market preview earlier this year, but only up close and with a bit more time with the vehicle do you realize the charisma it has. Dare we say: it's even prettier than the car which shares its platform, the Porsche Taycan Turbo.
Fenders are wide and aggressive, while the front end adopt sleek, sharp angles both at its headlights down to its fender edges. The car looks and feels physically stretched, but most of that is due to its long, sloping rear window and short front overhang. The rear lower diffuser accents the trunk nicely, giving the back bumper a curved upper appearance that not only makes it look fast while moving, but stationary as well. Carbon fiber found along the front bumper inlets, mirrors, side sills, rear valence and roof account for just the right amount of CF before it starts to be over done, just be sure to match it with the right color. Bonus points for the laser headlights, shown as blue accents inside the headlight unit – they come off very aggressive but subtle from afar.
Inside, the RS e-tron GT speaks volumes in terms of luxury, comfort and tone. The car comes standard with lashing of Alcantara on the steering wheel, headliner, dash and more, while dinamica fabric arrives as an alternative to leather for those who are eco-conscious. Audi's interior is exceptionally quiet and we hardly noticed any squeak or rattle going over the smallest-to-largest bumps, all the while keeping both tire roar and external noises to an absolute minimum as well. We particularly liked the contrasting red seat belts, red stitching, tame "RS" badging found throughout, and an overall easy learning curve of the gauge cluster, steering wheel buttons, infotainment center and more.
As for configuration, the presentation model shown above is in Ascari Blue Metallic on 21" twin-spoke wheels, with the Carbon Fiber Package. We definitely recommend the blue as it shimmers in the direct light with a brilliance you'd find in silvers and pearl whites, and the shade also accents the red tail lights and RS rear badge perfectly. For wheels, while the 21" "Concept" wheels command a presence all on its own, we're more partial to the design of the bi-color 21"s – shown in our Sights & Sounds preview – for a less complicated look. Last but not least, ditch the Alcantara steering wheel – if you drive long enough, you'll appreciate how the full leather will wear and feel over time, while Alcantara will break down and no longer feel lush as the years go by.
The Audi RS e-tron GT is available to order now, with an MSRP starting at $139,900 USD. Do you think it competes with the Porsche Taycan Turbo in terms of looks?