Vince Staples Recorded Verses for an Unreleased Album with Earl Sweatshirt and Alchemist
The rapper is sitting on 10 songs from the project.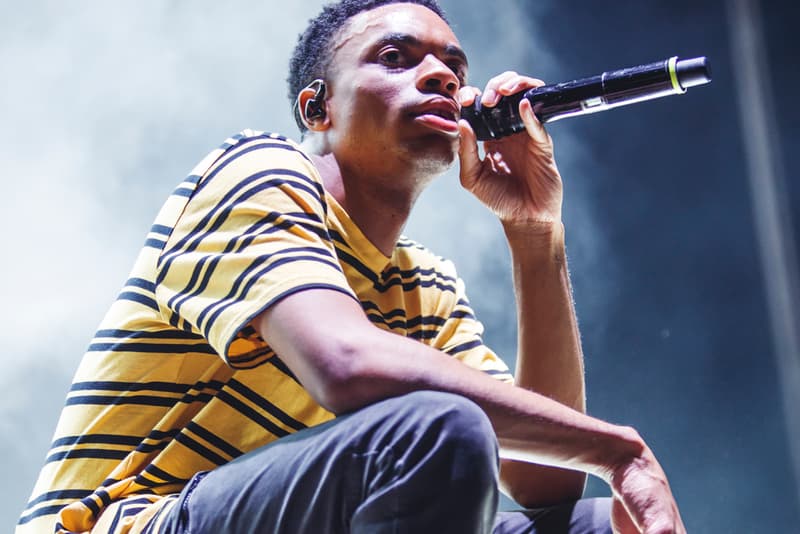 Rather than release a new eponymous solo album, Vince Staples has revealed that the initial plan was for him to create a collaborative album with Earl Sweatshirt and Alchemist.
Staples and Sweatshirt previously made music together during Sweatshirt's time as a member of Odd Future, putting out a number of singles including "Burgundy" and "Hive" alongside Casey Veggies. Staples was also featured on "Surf & Turf" off of Alchemist's 2020 album The Price of Tea in China.
In a recent Apple Music interview conducted by Ebro Darden, Staples said that he had recorded "30 verses on 30 beats" for the budding album.
"Alchemist had hit me, he was like, 'I want this project. Me, you and Earl. I only need three weeks,'" the rapper told Darden. "I'm like, 'All right, I'll do it.'"
The resulting 10 songs have yet to be released, which he attributed to the "very cryptic pace" at which Alchemist works at.
With the project up in the air, Staples linked up with Kenny Beats, though he went into the collaboration wary of making music with a close friend, saying that he typically doesn't "really work with the homies." Over the course of three weeks, the two recorded approximately 30 or 40 songs, parsed down to represent eight of the tracks that appear on his new album.
The fourth studio album from the rapper, Staples' self-titled LP, dropped earlier this month to critical acclaim.
In other music news, Bobby Shmurda confirmed a collaborative project with Migos is on its way.