Willow Smith Rocks Out on New Album 'lately I feel EVERYTHING'
Featuring Travis Barker, Avril Lavigne and more.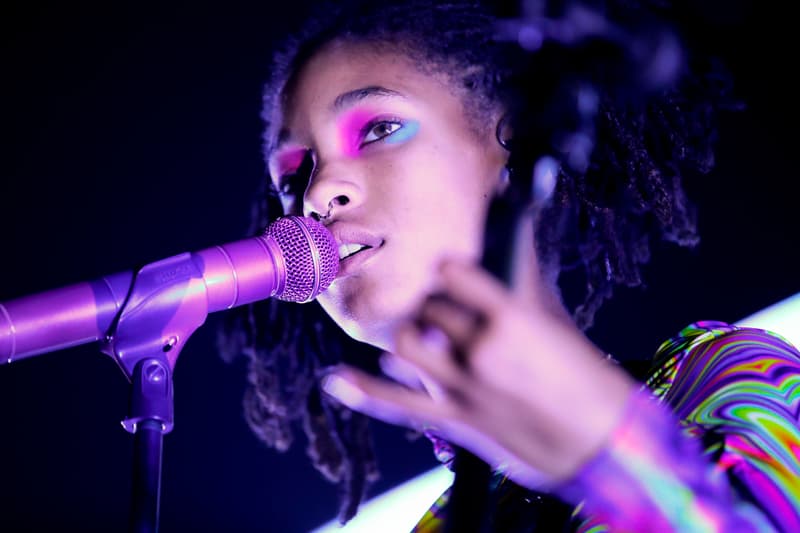 On her new album lately I feel EVERYTHING, Willow Smith has reemerged with a body of work that submerges the artist into the rock and pop-punk genres. Out today from MSFTSMusic and Roc Nation, the album marks a swift departure from the laid-back alternative R&B sound of 2019's eponymous WILLOW. It's a shift that may remind some fans, and has surprised others to learn, that the artist's mother Jada Pinkett Smith plays in her own metal band called Wicked Wisdom.
For her fourth studio album, Smith collaborated with some of today's rock icons on 11 tracks, with Blink-182 drummer Travis Barker appearing on three songs, and additional features from the L.A. band Cherry Glazerr, Tierra Whack, Avril Lavigne and Ayla Tesler-Mabe. Smith and her frequent collaborator Tyler Cole, with whom she released the album THE ANXIETY, co-produced the album.
Songs from the album have already made their way to internet virality ahead of the full LP release. The angsty "Transparent Soul" featuring Barker was thoroughly cut and repurposed on TikTok after it dropped in April. "All your little fake friends will sell your secrets for some cash," Smith sings on the track. "Smile in my face, then put your cig' out on my back." The single's release was followed by a performance visual of Smith rocking out wearing an all-black punk ensemble.
lately I feel EVERYTHING is out today, July 16, on all streaming platforms. Take a listen to the tracks below.
In other music news, Pop Smoke's second posthumous album Faith has arrived.