Tesla Delays Semi Truck Release to 2022
The Semi truck was first announced in 2017.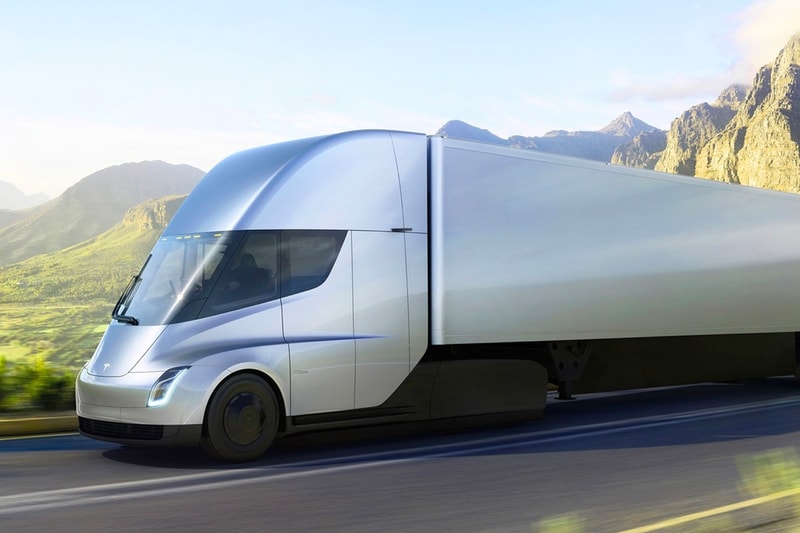 Tesla has officially announced that it is once again pushing back the arrival of its Tesla Semi truck to 2022. The new date is now three years after its initial launch target of 2019. Last year, Tesla had already announced that it would have to delay the release to 2021 but was not clear on the reason. Many assumed that it was because of the pandemic.
TechCrunch recently reported that Elon Musk's company told shareholders that the Semi truck is now delayed due to an issue with battery availability in global supply chain challenges.
The statement reads, "We believe we remain on track to build our first Model Y vehicles in Berlin and Austin in 2021. The pace of the respective production ramps will be influenced by the successful introduction of many new product and manufacturing technologies, ongoing supply-chain-related challenges and regional permitting." Aside from announcing the 2022 launch of the Semi truck, Tesla also added, "We are also making progress on the industrialization of Cybertruck, which is currently planned for Austin production subsequent to Model Y."
TechCrunch also noted that Jerome Guillen, who only recently began leading the trucking division, had already left the EV company. Though, it is unclear why his departure was so sudden. Tesla's Semi truck was first announced back in 2017, promising shareholders a 500-mile range and technologies that would feature Enhanced Autopilot. The Semi truck was previously spotted traveling across the U.S., proving it is capable of cross-country trips. Just last year, an email from Elon Musk was revealed to alert staff that the Semi truck would be available for mass production.
There is currently no set date as to when the launch for the Semi truck will take place in 2022.
In other automotive news, Rick Ross recently showed off his massive car collection, despite not having a driver's license.