Nongshim Introduces Shin Ramyun Fried Noodles to Celebrate 35th-Anniversary
A brothless take on the beloved instant noodle.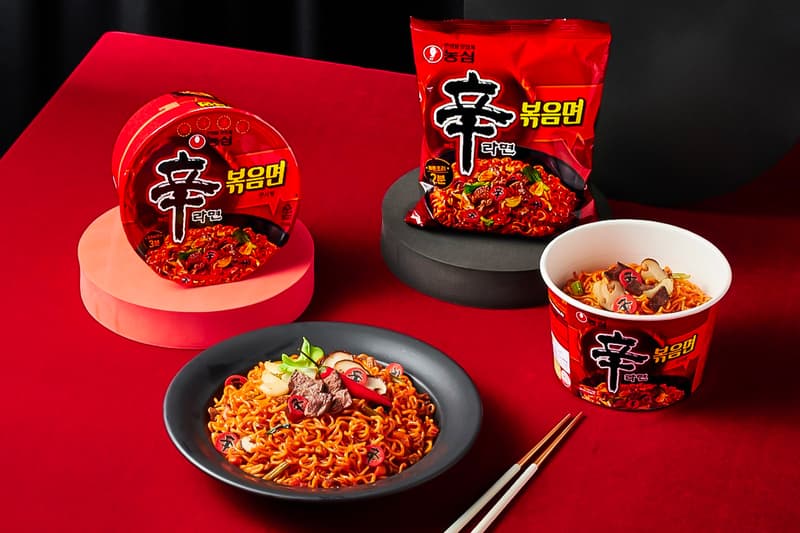 Nongshim has now announced a 35th-anniversary release for the popular instant noodle variety Shin Ramyun. Launched back in 1986, Shin Ramyun serves quickly became a national favorite in South Korea and has gone on to captivate taste buds worldwide.
"Shin Ramyun Fried Noodles" serves as the 35th-anniversary release and reinterprets the distinct spicy taste of the original instant noodle. Building on the trend of enjoying Shin Ramyun without its signature broth, the latest innovation follows Nongshim's introduction of Shin Ramyun Black and Shin Ramyun Non-Frying.
Available in instant bag and cup forms, Shin Ramyun Fried Noodles features a special seasoning oil that captures the essence of green onion and red pepper to coat the chewy noodles. Additionally, each package comes with an increased amount of vegetables and shiitake mushrooms, along with fish cakes marked with "辛" the iconic symbol of Shin Ramyun.
Nongshim's 35th-anniversary Shin Ramyun Fried Noodles are set to release in South Korea July 20 with overseas exports set to arrive sometime in August.
For more food and beverage news, Dustin Poirier gets spicy with Heatonist K.O. Edition Louisiana Style Hot Sauce.